I receive compensation for content and many links on this blog. You don't have to use these links, but I am grateful to you if you do. American Express, Citibank, Chase, Capital One and other banks are advertising partners of this site. Any opinions expressed in this post are my own, and have not been reviewed, approved, or endorsed by my advertising partners. I do not write about all credit cards that are available -- instead focusing on miles, points, and cash back (and currencies that can be converted into the same).
---
The Capital One® Savor® Cash Rewards Credit Card offers $0 annual fee the first year (then $95); 4% back on dining (and entertainment), 2% at grocery stores, and 1% everywhere else.
That's a great initial bonus and it's really strong rewards for eating (and going) out. There's an intense competition in the card rewards space for dining, and this is one of the stronger entries.
This focus is core to bank strategies to win the business of new affluent consumers, which is consonant with the insight that millennials prefer experiences over things, and I'd also note the social marketing aspect of paying for a meal with friends — the person reaching for the bill is also promoting their card choice and offering social proof, in effect selling the product.

Kyōten, Chicago is a can't miss omakase
Effective today the Capital One® Savor® Cash Rewards Credit Card adds a new Postmates on demand food delivery service benefit: cardmembers can sign up for a monthly Postmates Unlimited membership, pay with the card, and get the full monthly membership fee ($9.99) back as a statement credit through December 2019.
Postmates Unlimited provides a $0 delivery fee on orders over $15 and waives 'blitz pricing' and 'minimum basket fees'.
I love when banks and rewards programs add benefits without taking anything away, this is an unambiguous positive for Savor cardmembers and an improvement overall to the Capital One® Savor® Cash Rewards Credit Card value proposition.
I used to be a frequent customer for hotel room service while traveling on business. That's because I'm always working. I work from the time I get up in the morning (5 a.m.) and, before I was a dad, largely worked until close to bed time. Now I try to stop work earlier so I can spend time with my daughter before she goes to bed. But when I'm on the road, and I've made a couple of trips again since she was born, I keep working in my hotel room in the evenings.
However as hotels have cut back on room service, at least where I tend to stay the options aren't very good, I've shifted more towards food delivery services. It can take longer, but I'll order when I'm heading back to the hotel and I have a much broader variety to choose from.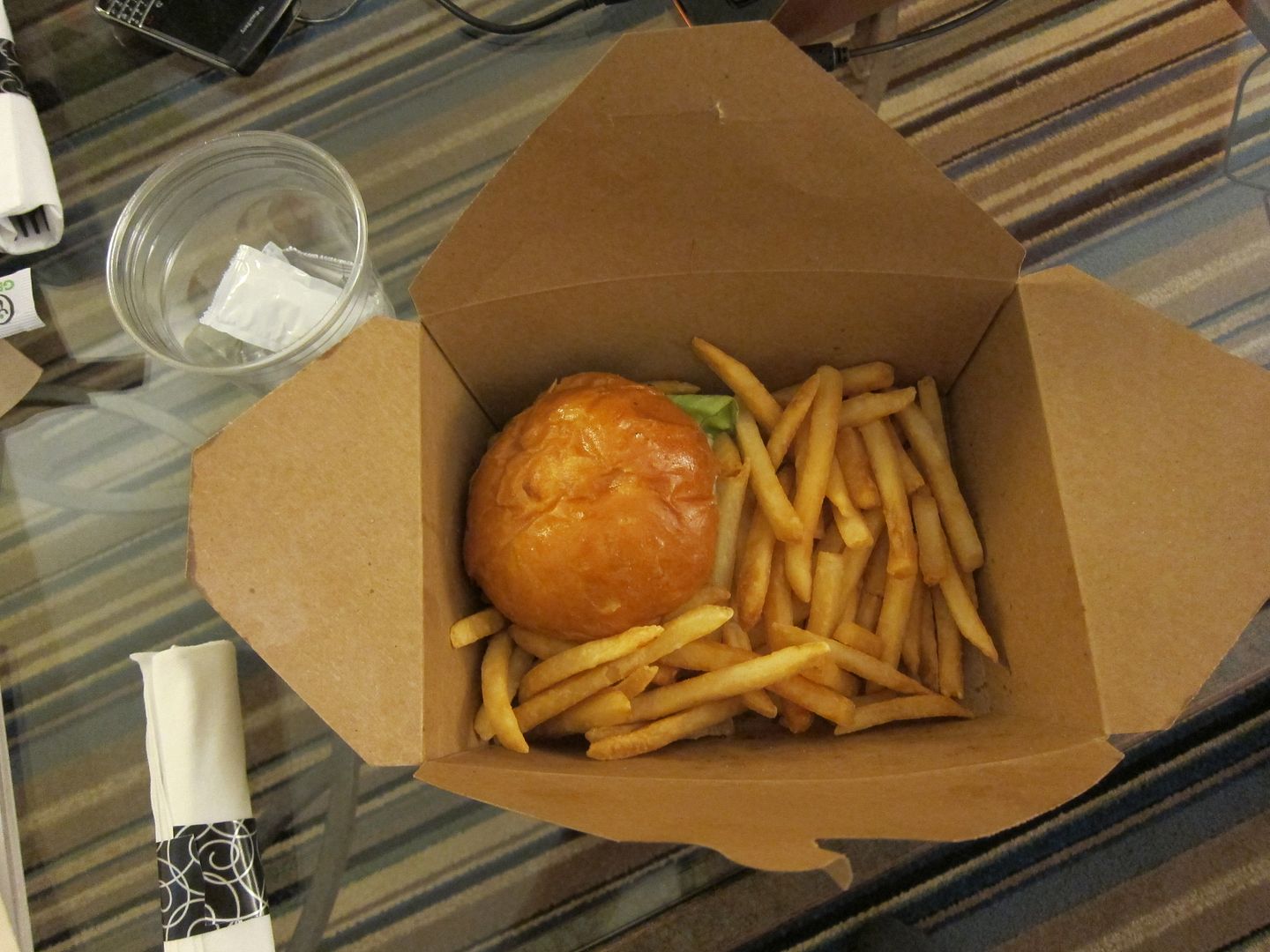 What Hotel Room Service is Often Like
I've also found food delivery services to be immensely helpful with a newborn. Sometimes neither my wife nor I have the space to cook, and a few taps of buttons on a phone and food we like shows up.
I used to use Texas-focused delivery service Favor, but ever since they were acquired by grocery chain HEB the wait times have gotten out of control, so I've shifted to other services. I haven't used Postmates much, and never at home in Austin, and didn't realize they had an 'unlimited' option to cover service fees.
This partnership gets my attention because it pushes me to pay attention at Postmates. That's a value to the food delivery company. It gets them customers from Capital One, and in my case at least it makes me more aware of them.
And it drives more value to Capital One cardmembers. This is already a really strong card for people like me that spend a lot on restaurants — both at home and especially when I travel, including and especially for work.

If Room Service Looked Like This More Often I'd Order It
The new American Express® Gold Card which earns 4 Membership Rewards points per dollar at restaurants worldwide [and on up to $25,000 per year at US supermarkets as well as 3 points per dollar on flights booked directly with airlines or on amextravel.com] also has a monthly dining credit — up to $10 each month for spend at Grubhub, Seamless, The Cheesecake Factory, Ruth's Chris Steak House and Shake Shack.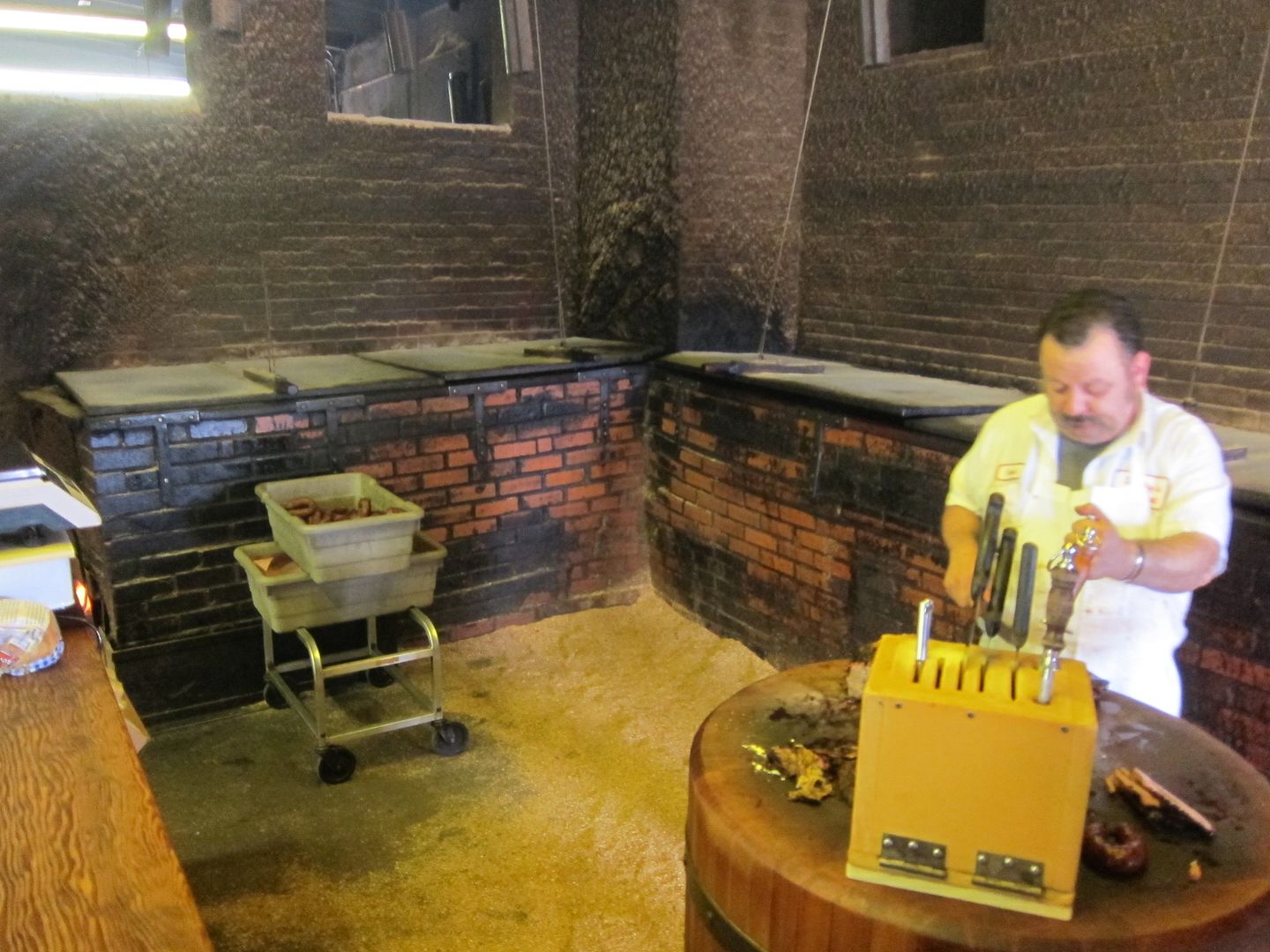 Smitty's Market, Lockhart Texas
I value Membership Rewards at more than a penny apiece so I find the American Express® Gold Card more rewarding for dining spend but the Capital One® Savor® Cash Rewards Credit Card offers a fantastic initial bonus and great ongoing cash return in the category.