When airlines charge 'ancillary fees' – selling you things aside from your ticket – it doesn't even matter if they make extra money. That's because if you shift money out of the fare and into fees, the airline nets more money because domestic fares are subject to a 7.5% federal excise tax and fees aren't. With major airlines raking up a billion dollars in checked bag fees, they're saving about $75 million a year in taxes.
The problem is that checked bag fees:
Fall mostly on leisure travelers, who are more price sensitive. Higher bag fees will depress discretionary travel. You want to focus your price increases on price-insensitive passengers and this does the opposite.
Pushes more bags into the cabin, which slows down boarding. Gate checking bags slows down departure. Delaying flights even a few minutes is costly, Southwest says a couple of minutes per flight would cost them 8 to 10 aircraft. You can't just push all flights later in the day, you'll lose passengers when you schedule flights outside the times they want to fly.
Checked bag fees make sense even if they cost planes and reduce demand for travel because of the tax savings. They aren't necessarily raising incremental revenue. As checked bag fees have generated more and more revenue real airfares have been falling.
To generate genuine additional revenue a better strategy may be to charge more money for things people actually want and will pay for. That's why I've suggested charging for premium meals in domestic first class.

Short Haul Dinner on American Airlines Right Before Catering Was US Airways-ified
Southwest Airlines doesn't charge checked bag fees or change fees, and they've been profitable 46 years in a row. They don't offer assigned seats, but generate $400 million a year in early boarding charges which let customers have a better shot at the seats they want. That's an improvement for those customers compared to the airline's base product.
While they continue to eschew bag and change fees, there's talk of adding extras that they could charge… extra for.
Southwest Airlines Co. Chief Executive Gary Kelly piqued investor curiosity recently when he said new ways to generate revenue are "under construction."
Southwest's new reservation system has capabilities to charge for more things and it's been surprising that they haven't yet deployed it.
Speculation abounds about what they might sell, but possibilities include:

Priority security queue

Priority baggage handling

Seating in the front rows of the aircraft without having to line up and board first
I hate having to board first for overhead bin space on American when flying up front. There's often less of an issue with bin space on Southwest, since they don't charge for checked bags. However it's still important to board first to get the seat you want. Getting that seat without having to pay with your time would be a value add.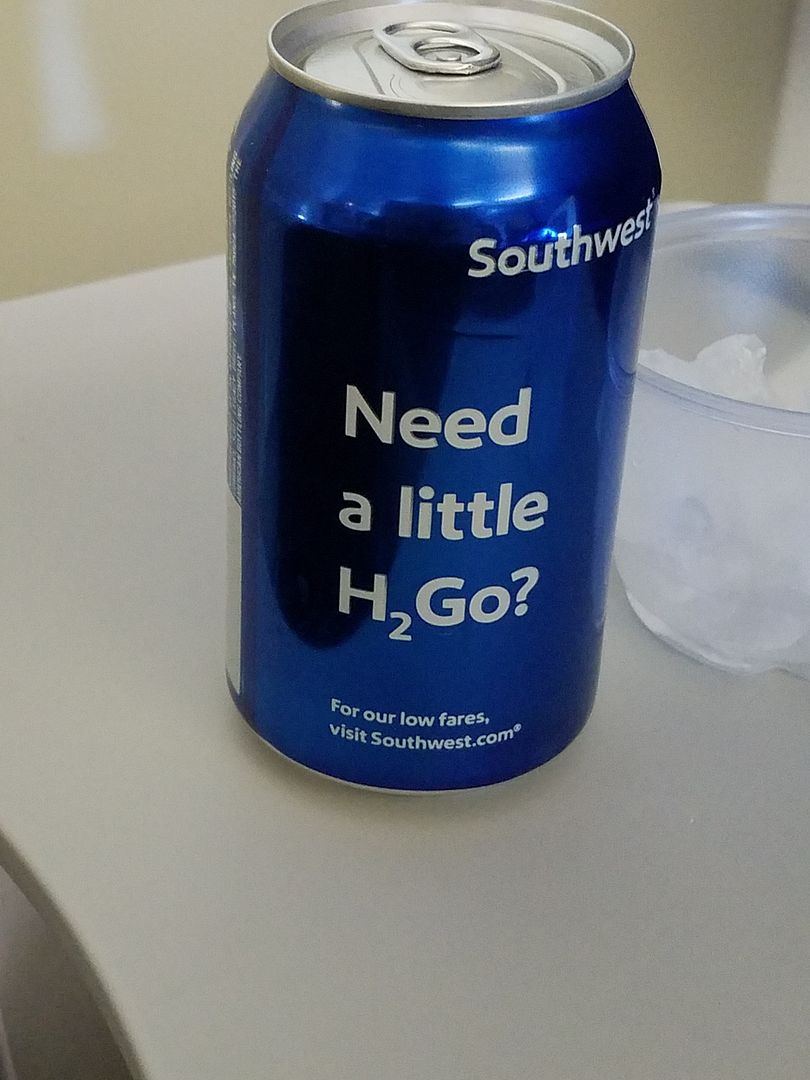 Southwest has said that their product would remain the same even as they launch long flights to Hawaii, it does seem like there's a revenue opportunity upselling passengers by offering more substantive snacks for sale on board. These would be shelf stable snacks, to avoid having to retrofit galleys with ovens, but could still be substantive offerings. Personally I think their canned water is awesome enough I'd pay for some 'to go' and take with me.