I receive compensation for content and many links on this blog. Citibank is an advertising partner of this site, as is American Express, Chase, Barclays and Capital One. Any opinions expressed in this post are my own, and have not been reviewed, approved, or endorsed by my advertising partners. I do not write about all credit cards that are available -- instead focusing on miles, points, and cash back (and currencies that can be converted into the same). Terms apply to the offers and benefits listed on this page.
---
The Business Platinum® Card from American Express is one of the most feature-rich cards on the market.
There's a great new offer for the American Express Business Platinum card. Right now there's a limited-time 100,000 point initial offer — valid through 12/4/19 and with a high spend requirement — that is not targeted. [Offer expired]
You earn 50,000 points after you spend $10,000 and an additional 50,000 points after you spend an additional $15,000 on qualifying purchases within your first 3 months of cardmmbership.
The card offers unrivaled airport lounge access – American Express Centurion lounges; Delta lounges; Priority Pass lounges and Minute Suites; Plaza Premium lounges; Aspire lounges; Escape lounges; even some Lufthansa lounges.
There's a Global Entry fee credit, $200 airline fee credit, and $200 in statement credits for U.S. purchases with Dell each year plus Hilton, Marriott, and National Car Rental elite status – to name just a few of the things that are offered.
The card, though, is losing two benefits.
Already broadly reported, American Express is losing premium Boingo internet access from the cards which offered this effective January 1, 2020.
The Business Platinum is also losing its 10 annual Gogo inflight internet passes effective January 1, 2020. Unredeemed passes in a member's account after December 31, 2019 will be removed. (HT: dordal)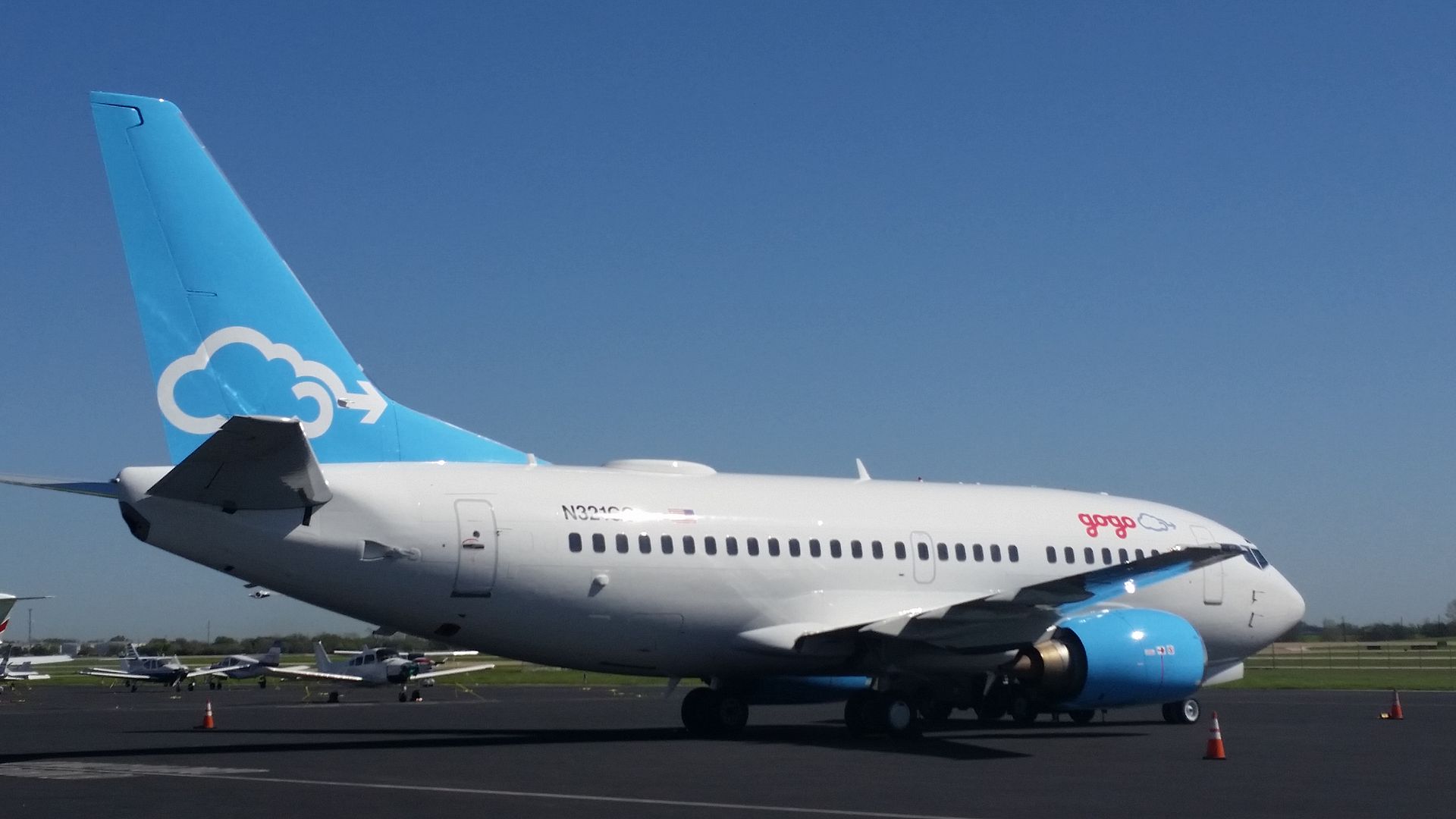 The specific benefits that The Business Platinum® Card from American Express offers have changed a lot over the years. Since most of the benefits come through partnerships American Express has with travel and other brands, those partnerships will always be changing. For instance when United and Continental merged, American Express saw they'd be losing Continental Onepass points transfers and lounge access – and they signed up US Airways for lounge access. They already had American, itself at the time a relatively recent add. They lost both when American and US Airways merged, but by then they'd begun to introduce their own Centurion lounges.
It's natural to add and lose partnerships. Gogo's press for better revenue means they don't want to do low revenue deals the way they once did in order to get exposure, and Gogo no longer has anything close to a stranglehold on the U.S. inflight internet market. There are too many American Airlines flights, even, where Gogo passes aren't useful since much of the American Airlines fleet now has ViaSat internet. This partnership likely no longer makes sense on either side.
Nonetheless for those who value their 10 annual passes it's sad to lose them, however changing benefits is part of the normal cycle and I wouldn't be surprised to see more additions come down the pike too.