One Mile at a Time asks whether hotels change duvets between each guest, or just the sheets? And what about decorative bedding like throw pillows?
The answer is that it certainly varies by chain, brand, and now during Covid times. But cleaning in upscale major chain properties is better than less expensive independent hotels. For instance Marriott started changing duvet covers in 2005 and Hampton Inns started putting sticky notes on beds saying these had been changed in 2012.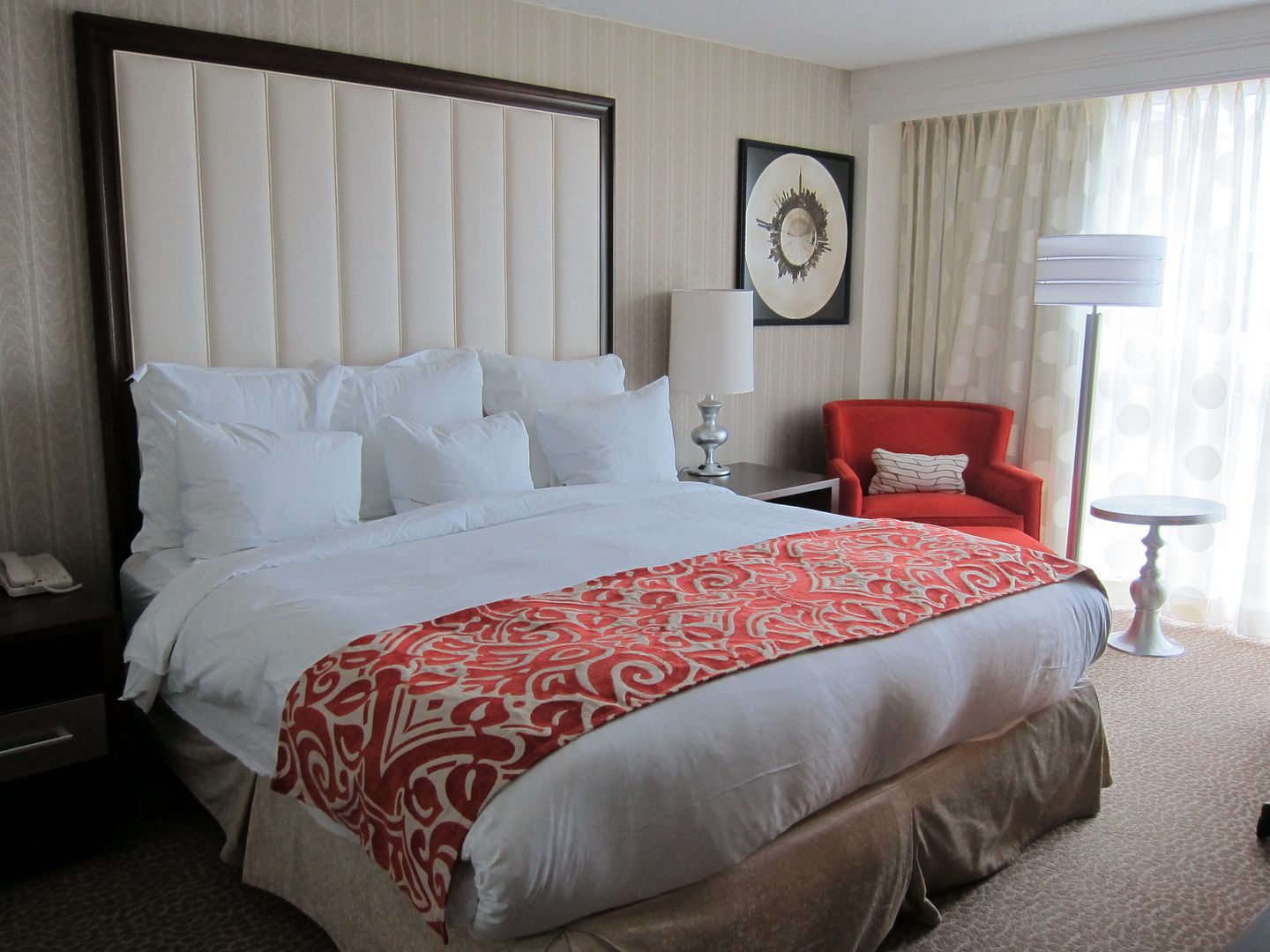 As a general matter if you see something white it's being changed, if it's multicolored it was probably purchased specifically to avoid showing stains. Pricier chains have changed bedding more regularly than budget hotels. There was once a standard in the industry for mid-priced and below to change duvets four times a year coinciding with a deep clean of the room. Here's how one motel industry worker put it recently,
I've worked for at least 5 different chains of motels. I worked as a housekeeper and the laundry worker. The only time we did the blankets or the bed speads was if something was spilled on them even if it was a smoking, or pet approved room, or the blankets and spreads were getting dingy or smelling.

I also worked as an assistant manager for house keeping and laundry where the laundry person didn't like that I would usually send many of them to be washed for my sanitary thoughts and of course I would get spoken to about that.
Of course even where cleaning is required some hotel properties don't follow their brand's standards and some housekeepers don't do everything that's asked of them, either.
Are housekeepers cleaning the coffee pot? Were the same cleaning items used in the bathroom used anywhere else? One Beijing hotel was caught a few years ago using the toilet bowl cleaner on the room's drinking glasses. I've heard over time that this is common. And do you really think TV remotes get wiped down?
Aside from the loyalty program the primary value of a chain hotel is the brand and the trust they've built. I went ahead and asked the major chains what their current standards are, whether it varies by brand, and whether standards have evolved during the pandemic. I'll post an update once I've heard back from them all – which will take a bit, most folks are out this week. What do you think they'll tell me?