I receive compensation for content and many links on this blog. Citibank is an advertising partner of this site, as is American Express, Chase, Barclays and Capital One. Any opinions expressed in this post are my own, and have not been reviewed, approved, or endorsed by my advertising partners. I do not write about all credit cards that are available -- instead focusing on miles, points, and cash back (and currencies that can be converted into the same). Terms apply to the offers and benefits listed on this page.
---
A lot of members are frustrated with Marriott — for botching the Starwood integration, for failing to deliver on the benefits they promised, and for generally unhelpful customer service. I argued that doesn't make Hilton better, that Marriott disappoints but they are the largest chain and still offer better elite benefits than Hilton. Why would you expect Marriott to be better — they don't need to be.
There are readers who won't give Marriott their business, believing Marriott doesn't deserve it, even if it means taking less from Hilton (no promise of suite upgrades, no guaranteed late check-out).
On the other hand, while Marriott may beat Hilton for 50+ night guests Hilton is good for those with 20-30 nights. For a lot of people it's the rewards and benefits from a program's credit card that is most important. It doesn't matter who is the best for 50+ night guests for people who don't stay 50+ nights, for many it's what's the best you can do if you don't stay 50 nights and that means what can you do by signing up for or spending on a credit card?
Hyatt Really is the Best, If Their Footprint Works For You
Hyatt is a smaller chain. Even after the Two Roads Hospitality acquisition gives them several new brands, they're still in the 700 property range. The partnership with Small Luxury Hotels of the World helps a little bit, and so does the partnership with MGM M life Rewards. In contrast Marriott has over 6700 properties and Hilton and IHG each about 5500.
However Hyatt offers the best top tier elite status of the group, and Hyatt lets you spend on its credit card to earn that status.
The World Of Hyatt Credit Card gives you 5 nights towards status every year and an additional 2 elite qualifying nights for every $5,000 spent on the card with no cap. As a result you could earn Globalist (top tier elite) with nothing but credit card spend. Free nights count towards status including free nights earned with the card, and free nights redeemed with points transferred to Hyatt from a Chase Sapphire Preferred Card.
And Hyatt's Globalist status at 60 elite nights, gets you:
Best available room at check-in, including standard suites

Club lounge access at properties with lounges

4 suite upgrades (for up to 7 nights each) confirmed at booking [with the option to earn more at 70, 80, 90, and 100 nights]

Full breakfast at properties without club lounges (not just continental breakfast like other chains offer)

Guaranteed 4pm late checkout (subject to availability at resorts and casino hotels)

A dedicated reservations representative to handle all of your Hyatt needs ('My Hyatt Concierge')

Park Hyatt Sydney
Along the way you earn a free category 1-4 night after $15,000 spend on the card, a category 1-4 free night at card renewal, another free category 1-4 night upon reaching 30 elite qualifying nights and still another free night (this time up to category 7) at 60 elite nights.
Hilton Gives You Meaningful Status With a Credit Card
I get my Gold status from The Platinum Card® from American Express. If I'm going to stay at a Hilton it means I get club lounge or breakfast, and hopefully avoid the worst rooms in the house. Maybe I'll get a better view.
Hilton's sweet spot in my opinion is Gold, since the program doesn't promise suites to top tier Diamond members and Diamonds aren't guaranteed late check out either. Some individual properties do treat Diamonds very well, and the $450 annual fee Hilton Aspire surcard comes with Diamond status, no spend required.
I think the fact you can get top tier status just from getting a credit card (and not even spending on the card) tells you something about the status. However if you aren't going to spend enough nights in hotels to earn 50+ night status somewhere else then this play makes a good deal of sense. It's better to be a Hilton Diamond than a Marriott Gold or Hyatt Explorist.

Conrad Koh Samui
IHG Offers a Good Rebate, Little Benefits
The IHG Rewards Club program gives you a lot of points for your spend, in my view they have the strongest basic 'earn and burn' proposition, they rebate more of your spend towards free nights than other programs whether you have no status at all or top status.
However there are several weaknesses to the program,
Limited number of top notch properties. There are Intercontinentals and Kimptons but a whole lot of Holiday Inns and Holiday Inn Express hotels making up their portfolio. That may be great for earning via cheap stays, but less desirable for many people when it comes time to spend points.
There's no option to spend points for a better room, they only have standard room redemptions on offer.
The program doesn't promise suite upgrades, club access, or guarantee late check-out
Most elite benefits don't have to be honored on redemption stays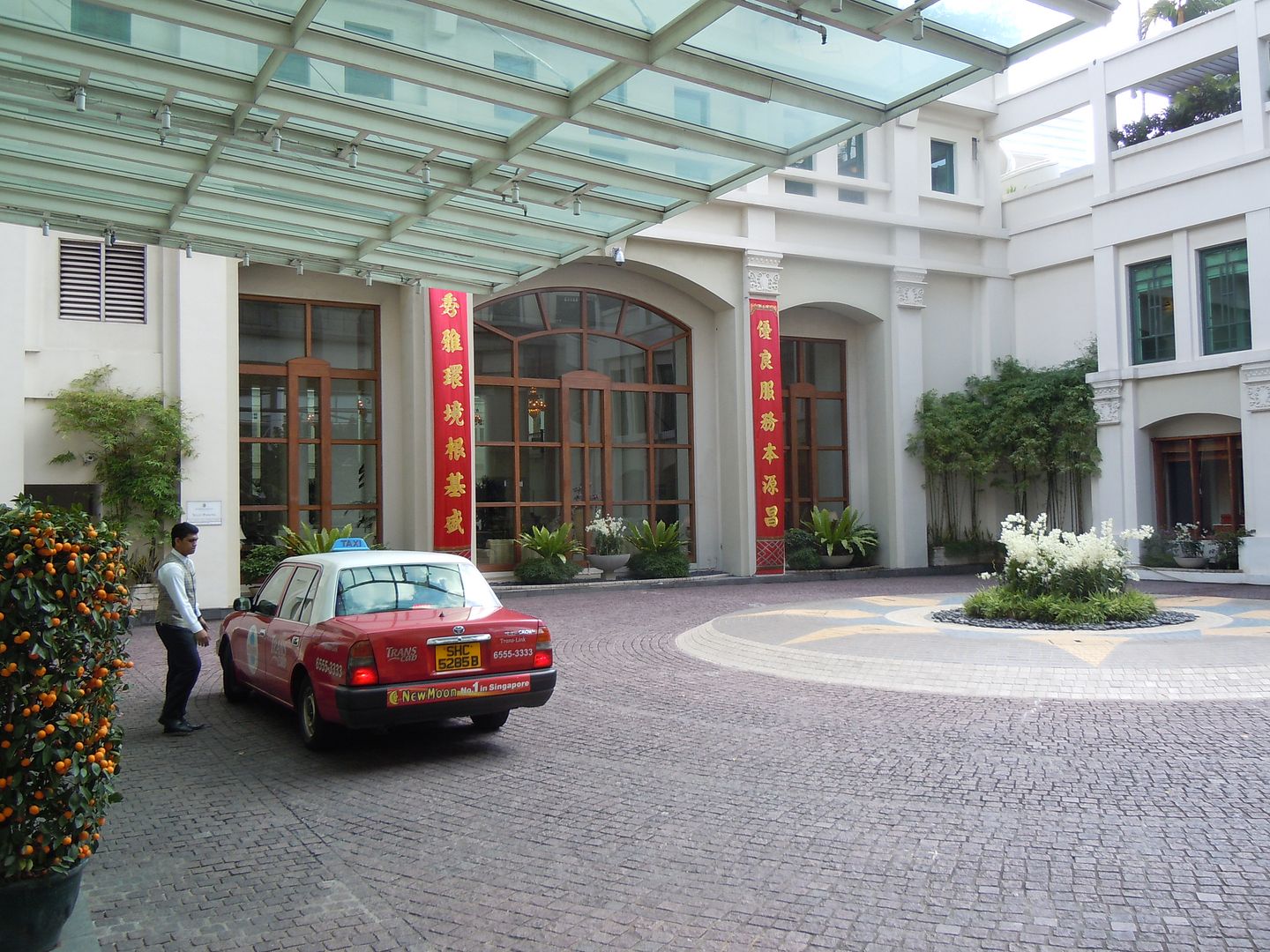 Intercontinental Singapore
Marriott is the Best Large Chain But Has Serious Flaws
The Marriott Bonvoy BoundlessTM Credit Card and other Marriott co-brands each earn 15 elite nights per calendar year. You can only earn 15 elite nights this way even if you have more than one Marriott co-brand card.
Now the $450 Bonvoy Brilliant card lets you spend $75,000 for Platinum status — but that's 50 night status and essentially only mid-tier. You aren't eligible for suite upgrades at Ritz-Carltons, for 24 hour check-in, and you don't get an Ambassador.
By the way you can also earn 10 elite qualifying nights per year by booking a meeting. You don't necessarily need to need a meeting and it doesn't need to be expensive. Find a hotel in a qualifying brand – like a Fairfield or Courtyard – in an expensive location and tell them you need a meeting room for a couple of people for an hour, with no a/v or catering. Tell them you can be flexible on the meeting time, whatever time the space if available (and cheapest). See details here as well as what meetings earn more qualifying nights.
These are some ways to goose yourself towards elite status. Bear in mind that suites are going to be what's available based on the vagaries of hotels, and different properties have different rooms defined as upgrade-eligible. This isn't like Hyatt where you can pre-reserve a suite a set number of times per year and leave it to chance the rest of the time.
Marriott's breakfast benefit only requires continental offerings, not full breakfast like Hyatt. They do not offer club lounge access at resorts (other than at Westin, Sheraton, and Le Meridien properties – basically legacy Starwood properties that used to offer this still do). And unless you have an Ambassador — earned with 100 nights and $20,000 spend — expect customer service to take time and be of varying quality.

Club lounge at the W Doha
Nonetheless for someone spending 50 nights or more per year the elite benefits are better than Hilton and better than IHG. And if you're choosing from the three because Hyatt's footprint isn't broad enough for you then you're likely to settle on Marriott. Moreover a Marriott Bonvoy BoundlessTM Credit Card and a meeting gets you half way to Platinum, so you can do it with just 25 'real' nights a year.
Notably the no annual fee Marriott card also comes with 15 elite nights per year.
Comparing Points-Earning Across Chains
Hotel programs reward you based on how much money you spend on property. The value of each currency is different for each program and the number of points earned is as well. But we can compare the rebate percentage you earn from each.
| | | | | | |
| --- | --- | --- | --- | --- | --- |
| | General | Top Elite | Value | General | Top Elite |
|   | Member Earn | Member Earn | Per Point | Member Rebate | Member Rebate |
| Hilton | 10 | 20 | $0.004 | 4% | 8% |
| Marriott | 10 | 17.5 | $0.007 | 7% | 12% |
| Hyatt | 5 | 6.5 | $0.014 | 7% | 9% |
| IHG | 10 | 20 | $0.005 | 5% | 10% |
Comparing Elite Benefits Across Chains
It's harder to compare the value of various elite benefits, since those are more subjective. What is a suite upgrade worth? At different hotels, and for different stays and lengths of stay, and to different people it will vary widely. But let's just compare some of the key benefits:
| | | | | |
| --- | --- | --- | --- | --- |
| | Suite  |   | Late | Dedicated |
|   | Upgrades | Breakfast | Checkout | Concierge |
| Hilton | No Promises | Yes | If Available | No |
| Marriott | At Check-in | Yes / Most brands | Guaranteed | Yes |
| Hyatt | Confirmed | Yes / Full breakfast | Guaranteed | Yes |
| IHG | No Promises | No | If Available | No |

Breakfast at the Sheraton Mirage, Port Douglas
How to Choose the Brand That's Right For You
There are three things that factor into which chain you should focus on (if you should focus on a chain at all).
How often you stay

Where you stay

What rewards and benefits matter most to you
If you do not book directly with a hotel chain (or through an eligible third party) you will not earn credit towards elite status, points in the hotel's program, or elite benefits.
However if you aren't staying enough to earn 50+ night elite status with a major chain, and aren't interested in in-hotel benefits, consider an online travel agency program such as Hotels.com which is going to get you a free night every 10 nights even when staying those nights across different chains.
Personally I choose Hyatt as my primary program because they offer nice hotels and the best elite benefits by far. It's also far easier to attain top tier status with Hyatt than Marriott, especially now that 100 night 'Ambassador' status with Marriott requires $20,000 spend per year — not just stays.