I graduated college in 1996 and earned elite status with United Airlines for the first time in 1997. The very first time I was upgraded was on a Los Angeles – Washington Dulles flight and lunch was served in courses. I had an almond dusted shrimp plate as an appetizer followed by a steak for my entree and then dessert.
Come spring 2001 United was making cutbacks in their inflight catering spend and I remember the controvery among frequent flyers over their 'gourmet' cheeseburger being served at lunch. It was a good and substantive burger, not like what customers think of as an onboard burger today.
Even before the US Airways merger, here was an American Airlines dinner served onboard the 919 mile Washington National – Miami flight.
That was before meal service on American was US Airways-ed in September 2014. Things got so bad the airline started investing a little more in its meals less than a year later. I stopped eating inflight.
After several cuts to meal service over the past year United Airlines tried to eliminate meals on flights under 4 hours outside of dinner hours. They rolled that back after just two weeks.
Airlines want to spend less on food

Especially with higher oil prices

But what if they're missing a real revenue opportunity?
Six years ago American introduced the ability to pre-order meals in first class. You're just pre-selecting what they'd otherwise have onboard and assuring you get your meal choice. Then they added the ability to choose 'special meals' and those are higher quality than the rest of American's domestic meal service. I recommend the Muslim meal. It's worth it even if that means the government will think you're a terrorist.
Airlines are scrounging for revenue, United raised first checked bag prices and isn't doing anything more for customers in return. Why not look for opportunities to earn more money by adding more value?
Airlines should offer paid buy on board in first class. Let you pre-order a premium meal for extra money. That way airlines can make more money off of customers who may be best-positioned to pay, a better strategy perhaps than higher checked bag fees for infrequent leisure flyers traveling in coach.
I'd happily spend for a meal that was actually good on a 3 hour flight. The only worry is that airlines would cut 'included' meals even further. And that's certainly possible, but certainly isn't necessary. I'd rather have a good meal that cost me something than what's served today without extra cost.
U.S. airport caterers are capable of pulling off good food. The food served on many Asian airlines, and on some European ones, can be quite delicious — even when the flights are departing the U.S.

ANA Ramen

Singapore Airlines Lobster Thermidor

Etihad salmon biryani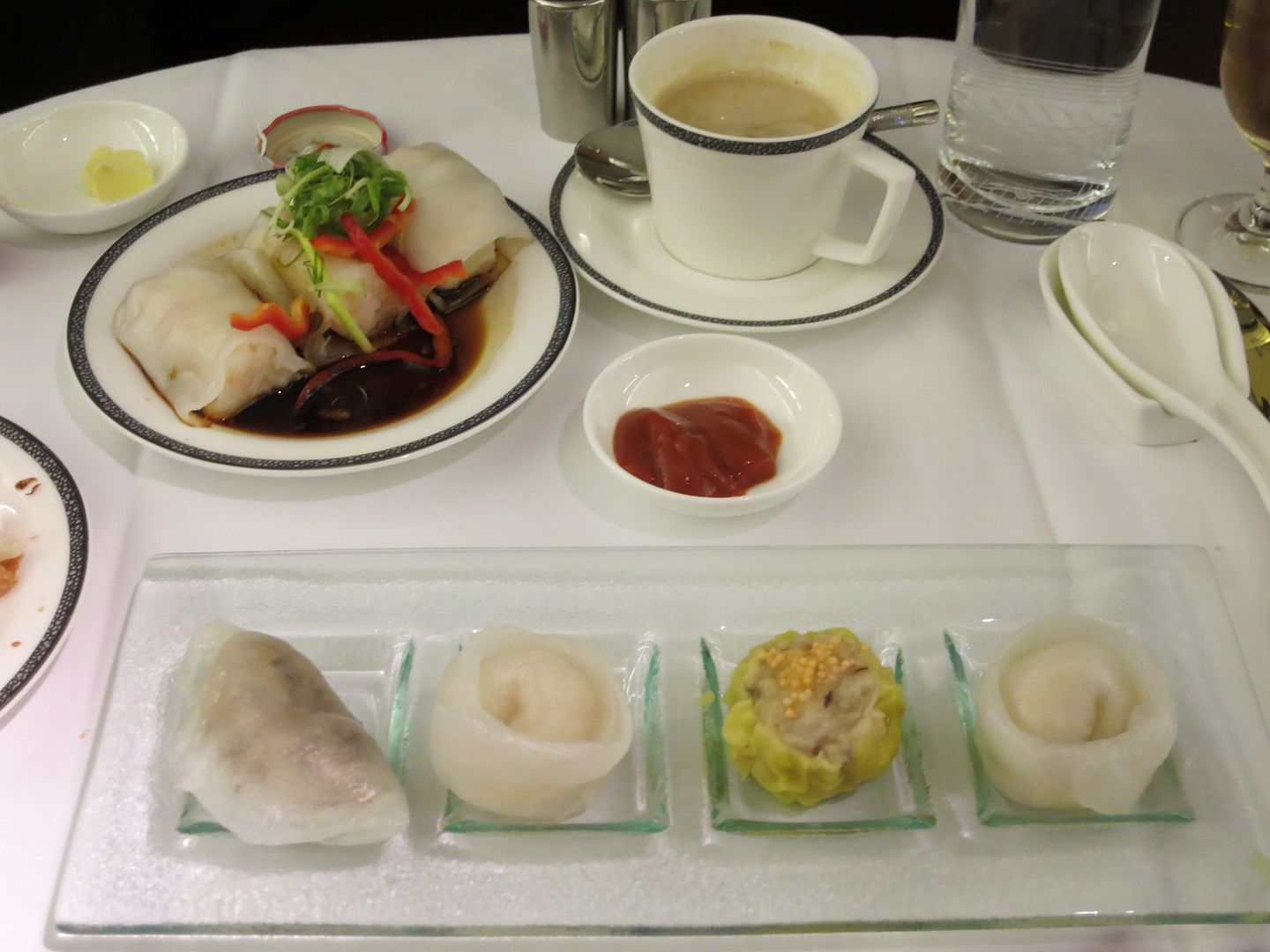 Singapore Airlines Dim Sum
This is logistically possible. Six years ago Austrian Airlines introduced paid pre-order meals in coach from caterer DO & CO at the 15 euro price point.
It should be:

easier to do this in first class with fewer passengers to manage

possible to invest more in food at a lower price since customers would opt for this instead of a first class meal — the airline generates revenue and saves cost at the same time.
Raise more money for airlines, deliver a better product to customers, a better and more sustainable business model in a competitive industry than trying to charge more for the same or lesser product.
Do you agree – should airlines make this change? Would you buy a premium meal in domestic first class?