Here's something I didn't understand during the pandemic, that makes even less sense now. It would be really great if passengers stayed as orderly as the few traveling in April were – not getting up out of their seats and into the aisle until it was their turn, in order to maintain social distancing during deplaning.
People still seem anxious to crowd into the aisle now, even when they're asked not to. And even though we've always been told after ar flight lands to keep your seat belt buckled until the pilot parks at the gate and turns off the seat belt sign.
Once the plane stops (you might still not be at the gate, and will move again) passengers start to take off their seat belts, gather their belongings and sometimes even make their way into the aisle. How come? What's the benefit of doing this?
Unbuckle early, get into the aisle early, you're still just spending more time in the aisle – you aren't off the plane any faster. And you're likely to crowd into other people. And while it's not super common, planes do clip each other while they're on an active taxiway. Baggage trucks and catering trucks run into aircraft. Pilots hit the brakes.
Passengers are supposed to remain belted for a reason, but they don't, you'd expect there to be some upside to the behavior right?
For a passenger in the aisle seat there's at least the argument that the aisle might get crowded or blocked, you've been sitting a long time and want to ensure an opportunity to stretch your legs.
What explains the passenger in the middle or window seat, though? They're at best half standing, hunched over because of the placement of the overhead bin (at least on a narrowbody aircraft).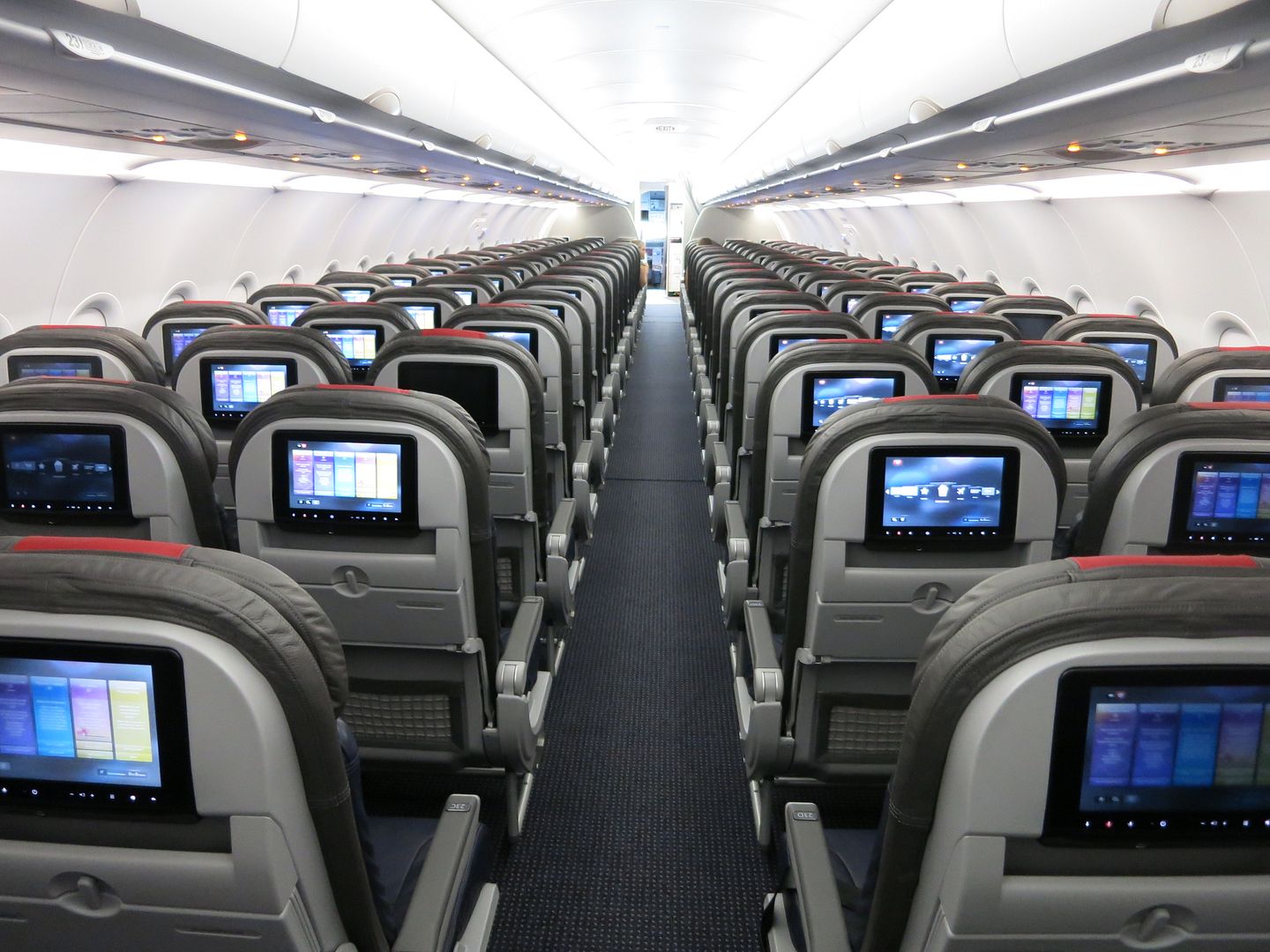 Is it just that we want off the aircraft so badly, and getting up gives us the illusion of progress?