Reacting to a San Francisco television station identifying the pilot of the Asiana flight which crash landed earlier this month as Sum Ting Wong, a Korean TV station has 'confirmed' the names of crew on the Southwest flight that went down hard at LaGuardia.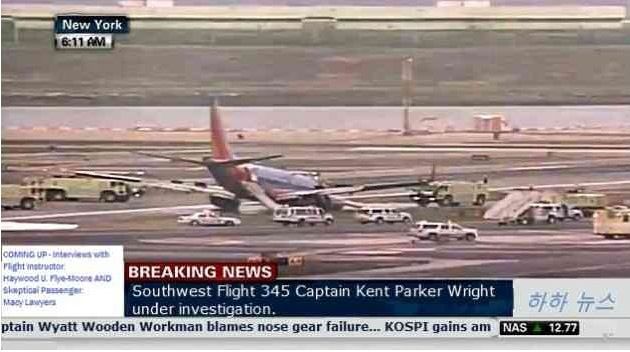 After the landing gear failure of the Southwest flight at LGA they showed this graphic with American pilot names "Captain Kent Parker Wright", "Co-Captain Wyatt Wooden Workman".

They even went as far as making up fake names for people to interview. Flight instructor "Heywood U. Flye-Moore" and skeptical passenger "Macy Lawyers".
(HT: Ozaer N. on Facebook)
---
You can join the 30,000+ people who see these deals and analysis every day — sign up to receive posts by email (just one e-mail per day) or subscribe to the RSS feed. It's free. Don't miss out!