I receive compensation for content and many links on this blog. Citibank is an advertising partner of this site, as is American Express, Chase, Barclays and Capital One. Any opinions expressed in this post are my own, and have not been reviewed, approved, or endorsed by my advertising partners. I do not write about all credit cards that are available -- instead focusing on miles, points, and cash back (and currencies that can be converted into the same). Terms apply to the offers and benefits listed on this page.
---
World Of Hyatt Credit Card cardmembers (and those with the legacy Hyatt Credit Card) can receive a $50 statement credit for spending $300 or more directly with a Hyatt Place or Hyatt House property in the U.S. and Canada between October 1, 2019 and January 5, 2020. Registration required by November 30.
The statement credit can only be earned once and should appear on your credit card account 8 to 10 weeks after reaching the spend threshold. The $300 spend can be cumulative and does not need to be in a single transaction.
I was initially excited by this offer because I thought I was going to knock it out this week. When you're on business travel it's easy to become a creature of habit. I just thought I'd be at my usual Hyatt Place property. In fact I probably would have gone straight there without checking (and without a booking!) had it not been for the need to write this post, and fact check myself on whether I'd hit $300 spend on the stay. So if nothing else the offer probably saved me some grief, and may push me back to my usual property before end of year.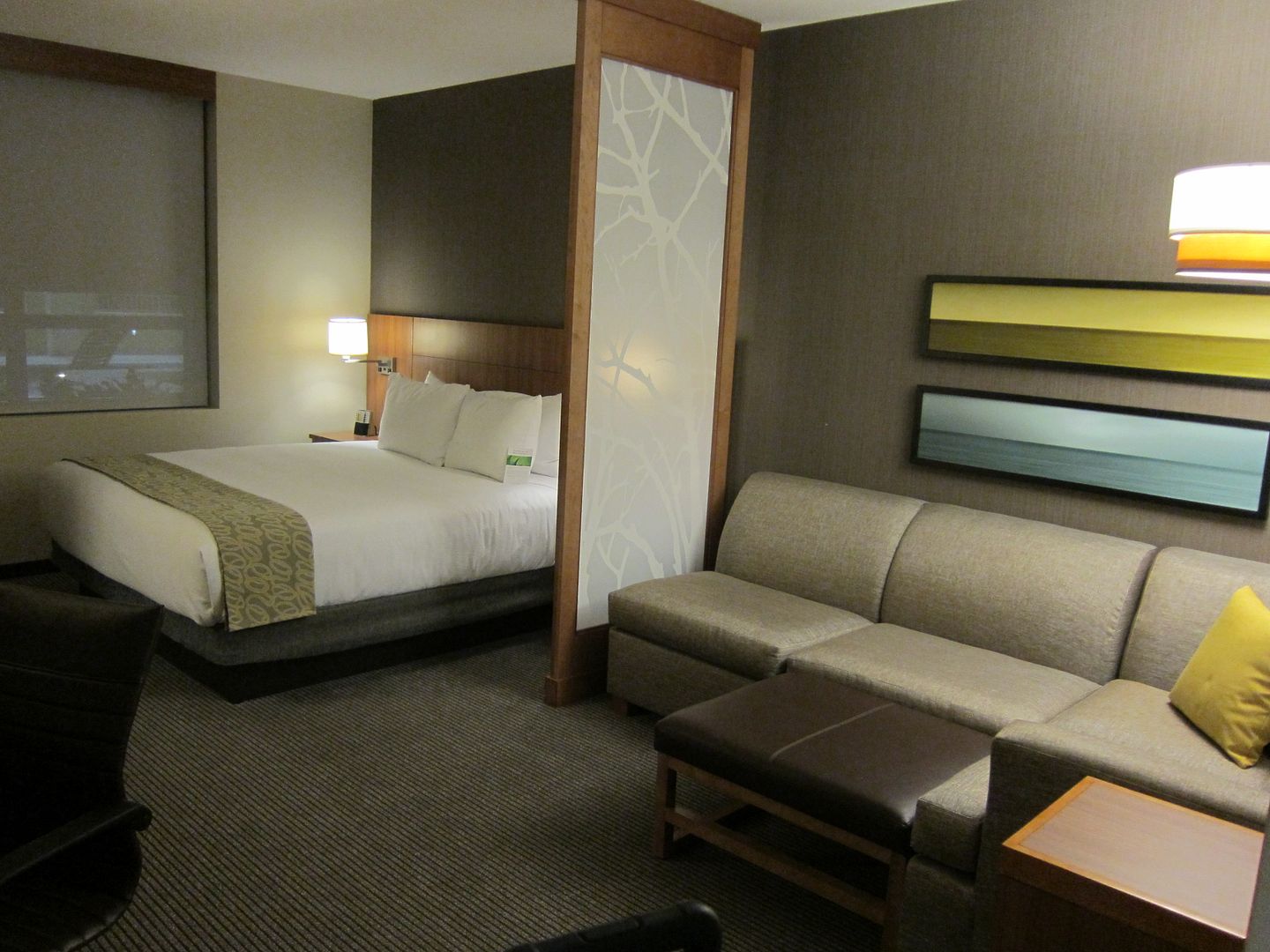 Terms and conditions:

This offer is only valid for Hyatt Credit Cardmembers and World of Hyatt Credit Cardmembers in good standing who receive this offer. This offer only applies to Qualifying Transactions made directly at Hyatt Place or Hyatt House hotels in the U.S. or Canada with your Hyatt Credit Card or your World of Hyatt Credit Card during the promotional period (10/01/2019 – 01/05/2020) totaling $300 or more. Cardmembers must register for this promotion from October 1, 2019 to November 30, 2019. To qualify, transactions must be identified as qualifying transactions on Visa's proprietary network (VisaNet). The merchants must submit the transactions under the appropriate merchant code for the transactions to be identified as a qualifying transaction. "Qualifying Transactions" are purchases of goods and services made by you or any authorized user on your account, and do not include balance transfers, cash advances, cash-like charges such as travelers checks, foreign currency, and money orders, and checks that access your account, overdraft advances, interest, unauthorized or fraudulent charges, or fees of any kind, including an annual fee, if applicable.

Offer not valid for gift card purchases or purchases made online or through third-parties.

Please allow 8 – 10 weeks after qualifying purchases post to your account for statement credit to post to your account. Maximum statement credit accumulation during the promotional period is $50. Credit card product changes during the promotional period will forfeit this offer. To qualify for this offer, account must be open and not in default at the time of fulfillment. This offer is non-transferable.

Chase is not responsible for the provision of, or failure to provide, the stated benefits and services.
Hyatt reserves the right to alter or withdraw this offer with a suitable substitute offer of equal value (if legally required) at any time due to actual circumstances. This promotion is subject to the terms and conditions of World of Hyatt at worldofhyatt.com/terms.