The Export-Import has been a controversial government agency. It's supposed to help finance transactions foreign buyers make of US goods that wouldn't go forward otherwise — that no private lender would help with.
In July 2015 the agency's authorization lapsed, and it couldn't act. It was re-authorized at the end of 2015 through September 2019. However there agency's board lacks a quorum, and cannot back loans greater than $10 million as a result.
In some years a majority of the bank's loans have gone to support sales of Boeing aircraft. It's been called "Boeing's Bank." General Electric has been another main beneficiary. Loans have gone to politically well-connected companies. It's an example of crony capitalism, using the government to support influential big business.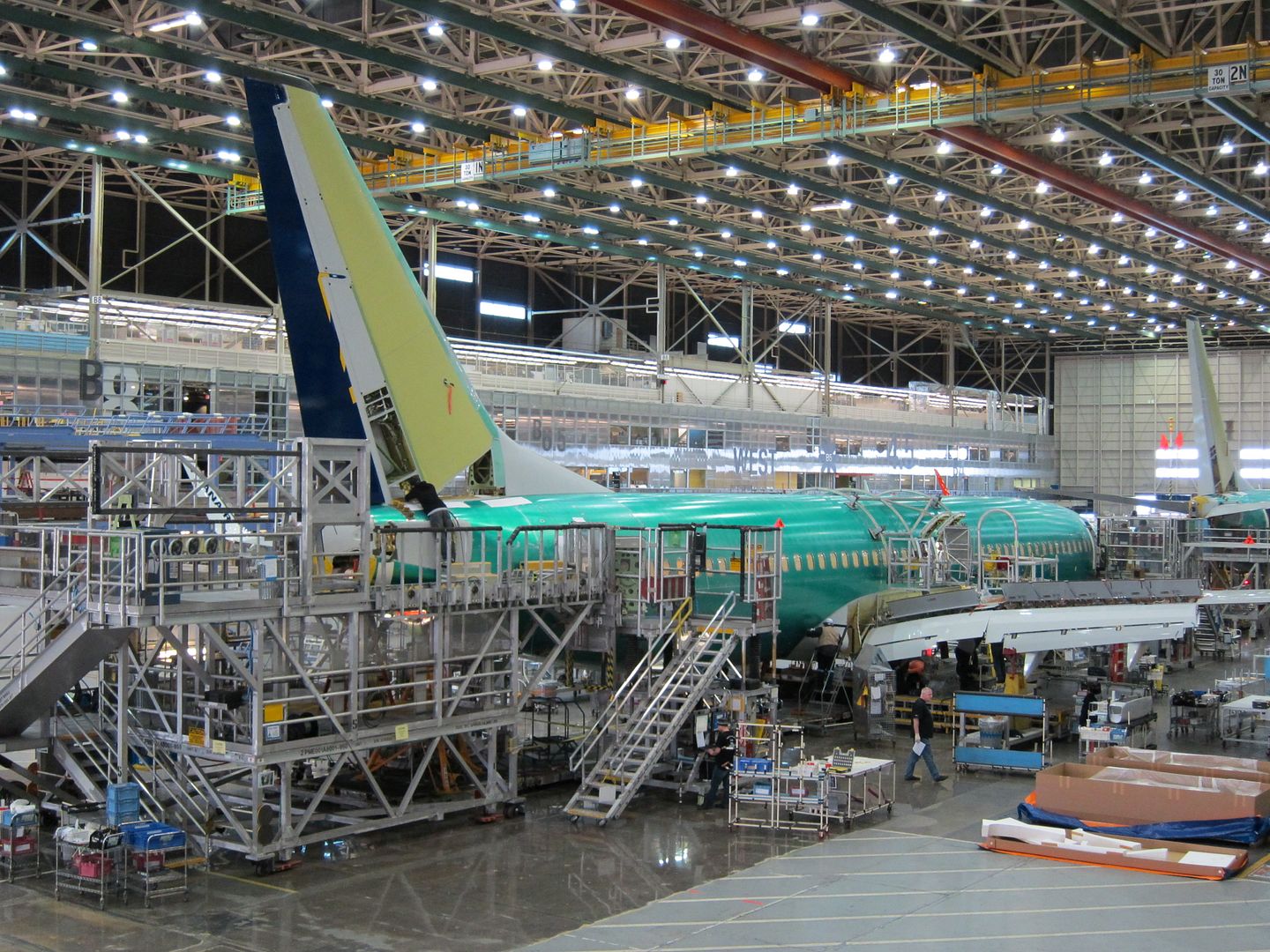 Supporters argue it's good for jobs (what's good for Boeing is good for America). The Export-Import Bank backs up to $37 billion worth of exports a year, or about 1.6% of exports. The bank itself claims to support 200,000 – 300,000 jobs each year out of ~ 10 million export-related jobs in the U.S.
It's small as far as federal programs go. CBO projects $2 billion in losses over the coming decade, which is peanuts compared to the budgetary impact of other agencies, but other estimates say it may make money (depending on assumptions about risk, possibly up to $1.6 billion per year).
Boeing hasn't been able to benefit from government-subsidized financing of foreign aircraft sales for the past three years. It seems to have managed just fine.
A new lawsuit reported by Leeham News tells us something about:
whether the bank is needed at all

and whether the loans it makes are actually profitable
[Plaintiff] Xavian was founded by several Wall Street professionals in aircraft finance and some bankers from ExIm, led by attorney Thatcher A. Stone. Stone now lectures on aviation law at the University of Virginia School of Law. Xavian was backed by venture financiers and had received a significant financing commitment from Lightyear Capital, led by Don Marron, former chairman of Paine Webber and UBS.

[Boeing's joint venture private sector alternative to ExIm] AFIC was launched in June 2017. In its first seven months, it provided financial guarantees for 16 Boeing aircraft to four airlines and a lessor. The aircraft had a value of $1.5bn in financing guarantees.

… Despite the trade secret and confidentiality agreements, Xavian charges in the lawsuit that BCC's Kostya Zolotusky, Tim Myers, now president of BCC but a VP at the time, and Robert Morin, then still employed by ExIm but a part of Xavier's effort, were privy to then Xavian plans. Also privy was BCC officer Scott Scherer, now retired, the lawsuit says.

… AFIC was named AFJ's Deal of the Year and Morin received the Aviation Finance Person of the Year award, both at AFJ's annual North American Conference in Miami last May.

… Morin went on to tell the Dublin audience, "When we presented the data to them, whether it was from the experience of ExIm Bank of the experience of the European ECAs who supported Airbus, or even the experience of EETC investors, particularly as it relates to financing new aircraft, they couldn't believe it. 'You must be cooking the data, Bob.'"

Morin continued, "Financing new aircraft is very good business, even if you are financing aircraft to less than stellar credits, even if it is to what appears to be risky jurisdictions."
It turns out that aircraft financing isn't very risky, and Boeing created their own private sector replacement for the Export-Import Bank and made money doing so.
This new lawsuit alleges that Boeing violated contracts with another company that Boeing built out the structure to do this with years earlier – a private sector bet that involved Ex-Im staff.