Marriott is back with MegaBonus and new and existing members of Marriott Rewards can choose their promotion starting September 1.
Members who register between September 1 and December 15 and stay September 15 through January 15 can earn either:

10,000 bonus points for every 10 nights, up to 50,000 bonus points

5,000 bonus points after the second stay (max 5,000 bonus points)
You have to choose when you register, and you can't change your mind — but most people have some idea whether they stay just a few times or plenty of nights with Marriott in the coming four months.
Four thoughts about this offer:

It's fantastic that you can pick your bonus.
It's great that they have an easy to achieve and valuable bonus after 2 stays. I value 5000 Marriott points at $40 which is $20 per stay, even one night stays. As an infrequent Marriott customer if I have a Marriott stay, I might decide to choose Marriott over another chain for the incremental second stay.
I'd like to see something more rewarding than 10,000 points for every 10 nights. That's an average value of $8 per night if you stay exactly a multiple of 10 times. Usually programs reward their most frequent customers… the most.
While the frequent stay bonus here isn't exciting, other chains don't have big offers either. MegaBonus shouldn't push you to move your business to Marriott (except in the case of someone with one stay choosing to give Marriott a second stay, or if you are sitting at 9, 19, 29, 39, or 49 stays). But at least it's a promotion, and more points are better than fewer points.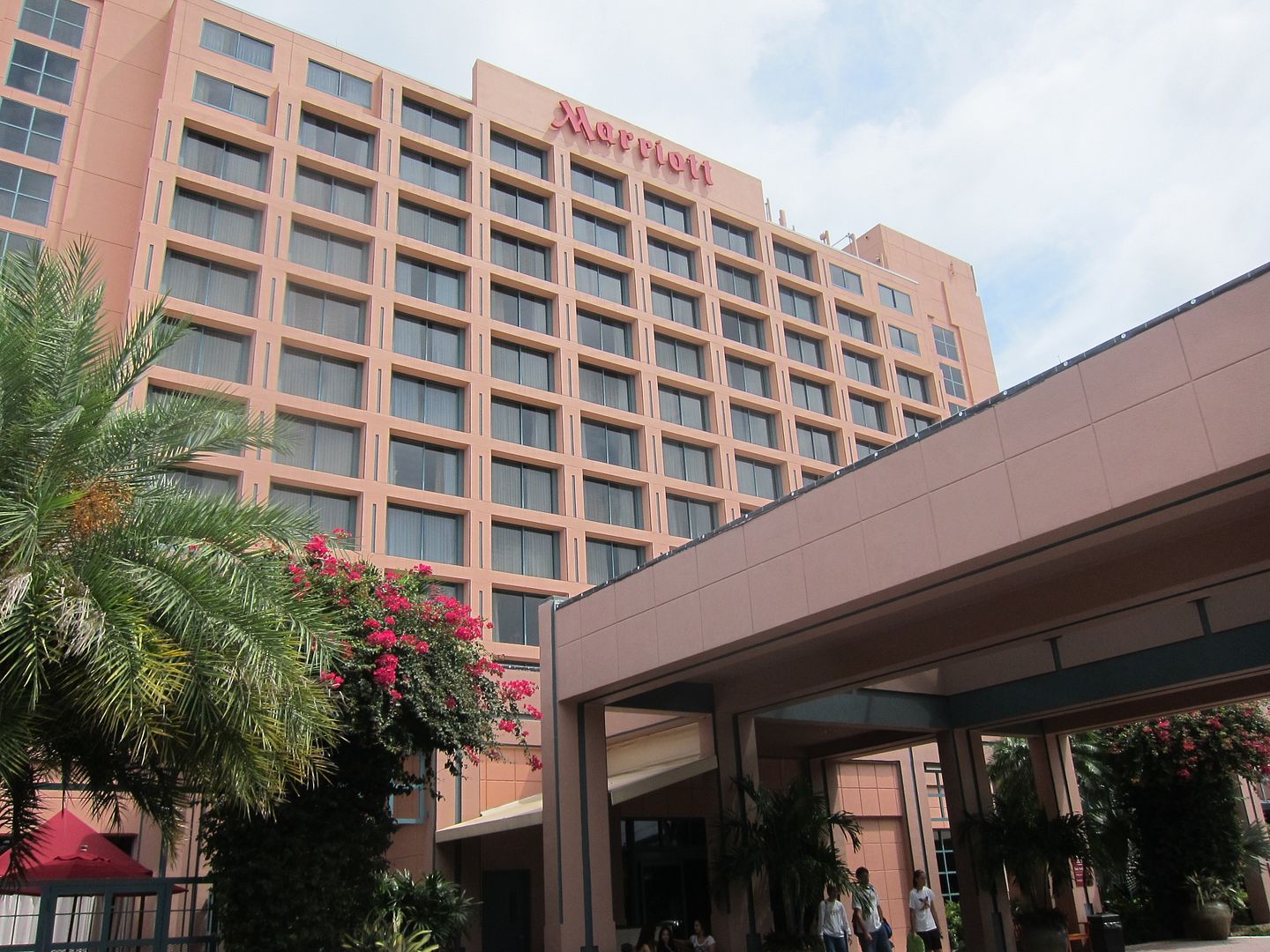 IHG's Accelerate is the most lucrative bonus right now overall (although since offers vary, not for everyone).
Though it's not enough to get really excited over, I like Hilton's double points because (at a value of 4/10ths of a cent per point) it's an extra 4% rebate on stays without having to wait to qualify and without wasted stays.
Starwood's promotion is a bigger rebate but requires 2 or more nights to unlock. Hyatt isn't currently in the market with a new promo.
Marriott's MegaBonus can actually be the most valuable for some. It's the strongest rebate on two stays, provided they're short or inexpensive stays. And for long stayers, the fixed bonus amount means that as long as there are no or very few wasted stays (e.g. you're not staying nights beyond each 10 that earns a bonus) and if you're on inexpensive room nights the rebate is higher.