Hotel: Novotel Suvarnabhumi Airport
999 Suvarnabhumi Airport HotelMoo 1 Nongprue Bang PhliSamutprakarn – 10540 BANGKOK – THAILAND
Tel : (+66)2/1311111 My recollection from past stays was that the airport Novotel had a representative outside of door 4. This time as we headed over there two Thai ladies were at a desk inside the door, checking guests against an arrivals sheet. She asked my name but I wasn't on the list. I showed her my printed confirmation for my prepaid rate, and we invited me out the door to the waiting hotel shuttle bus.
We pulled up to the front of the hotel, grabbed our bags, and went upside.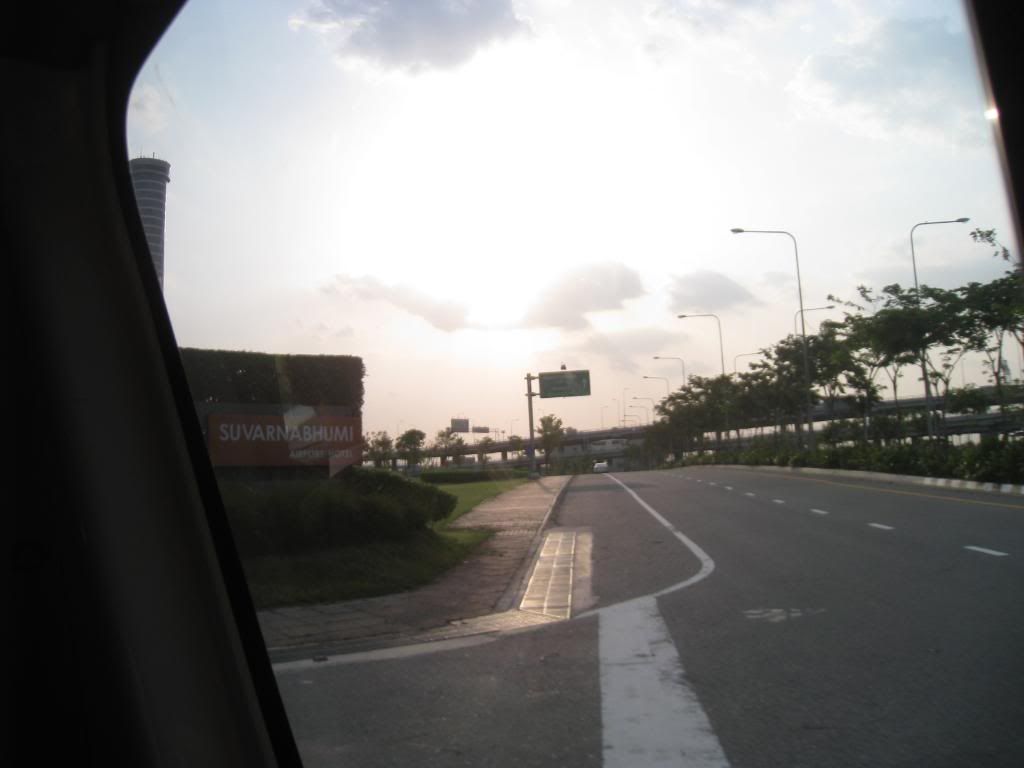 One of the staff members was ready to assist me, and it turns out that I walked in just in time because a sleuth of guests queued up behind me though I'm not sure where they came from because I arrived on an otherwise-empty hotel shuttle and imagine the next one would be several minutes behind.
Again the agent at the desk couldn't find my reservation, so I showed her my confirmation. Now it was my turn to be embarrassed, she pointed out that I was indeed arriving on the 23rd.. of April… while my reservation was made for the 23rd of May.
I had a prepaid, non-refundable and non-changeable reservation. But she just asked politely if she had my permission to change the reservation to be used that evening instead. Why of course! And moments later we were up in our room. She was kind and could easily have made things difficult but she didn't, I had never done anything of the sort before I'm usually so careful, but fortunately the mistake didn't cost me a thing.
There's not much worth sharing about the hotel, it's impossibly expensive for what it is in Thailand but it's just so convenient to the airport and will become so much more convenient when they (finally, eventually) open the underground walkway to the property that's been promised since Suvarnabhumi opened.
Twelve hours of internet is 500 baht, and you have to call the business center for a password. They manage to have things set up such that I wasn't able to use my wireless to allow both myself and mrs. gleff to use internet at the same time, that would have taken two codes (or someone more technically savvy than I) and thus two charges.
About the only thing to mention was the view of the airport terminal from the room.