A quick ride over to the airport and we were walking into the terminal. Documents checked upon entering, then all bags screened prior to reaching the checkin counter. We each checked a bag and then they weighed our carryons. So we checked two bags. These were not heavy rollaboards — two 20″ bags, not pushing a size limit by any stretch — and there was plenty of space on the flight.
Then we had to stand in line to pay the airport usage tax. They give you a receipt, which is then immediately collected. Then men and women stand in separate security lines. Computers didn't have to come out, but everyone got a pat down. And off to the mediocre lounge downstairs.
Couldn't get the wireless internet to work, and didn't bother trying to convince the agents at the desk to try the age-old "turn it off and turn it back on trick." So I just checked out the snacks. Nothing special. The lounge was fairly barren, nondescript, and not a particularly interesting place to wait for the flight. So we went into the terminal a few minutes early — much brighter, lighter, airy than the underground dungeon of a lounge.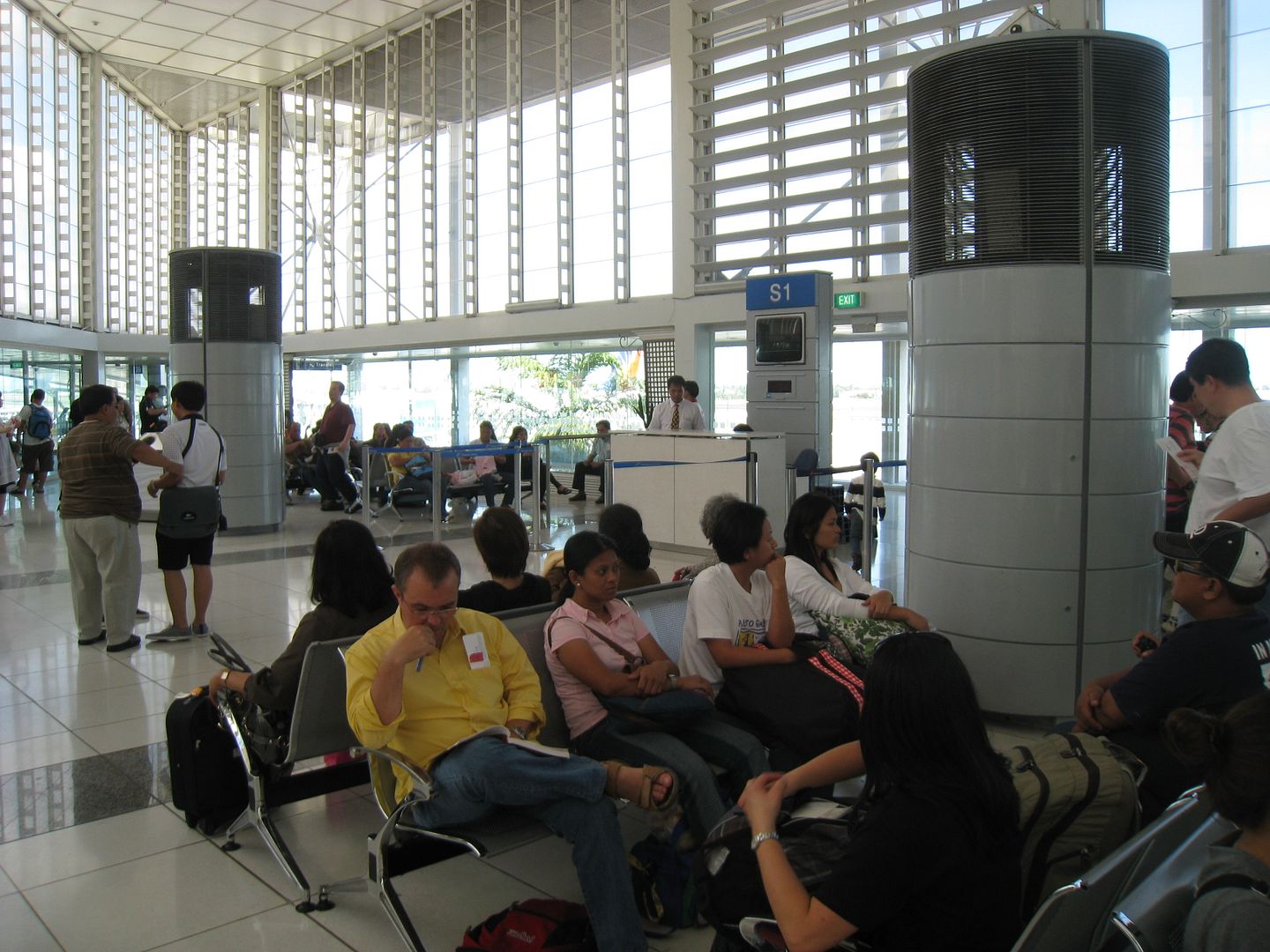 Boarding was quickly called. Unfortunately, when I had booked the tickets the flight was supposed to be operated by a 747 with new business class seats but our aircraft that day was to be an Airbus with a regional-style seats. Perfectly plausible for an hour-long flight up to Cebu.
The inflight meal was spaghetti and meat sauce, which was surprisingly not terrible for a quick snack.
The Hilton's car met us outside baggage claim and drove us the short 10 minutes or so to the hotel. We checked in in the club lounge and I realized I left my camera on the plane. Which is why this section of the trip report has so few photos.
The Executive Lounge assistant manager started calling around Philippine Airlines and managed to track down the camera. Then he took a copy of my passport and letter of authorization for the hotel to claim it on my behalf. And it was delivered to my room. The staff at the hotel, and in the lounge in particular, were as friendly and as helpful as any that I've met – anywhere.
The hotel itself, on the other hand…
It's an aging physical plant, and it's all pink. It's their motif, and they've painted even the cars and their bus pink. The pink is fading and the property looks even older than it is.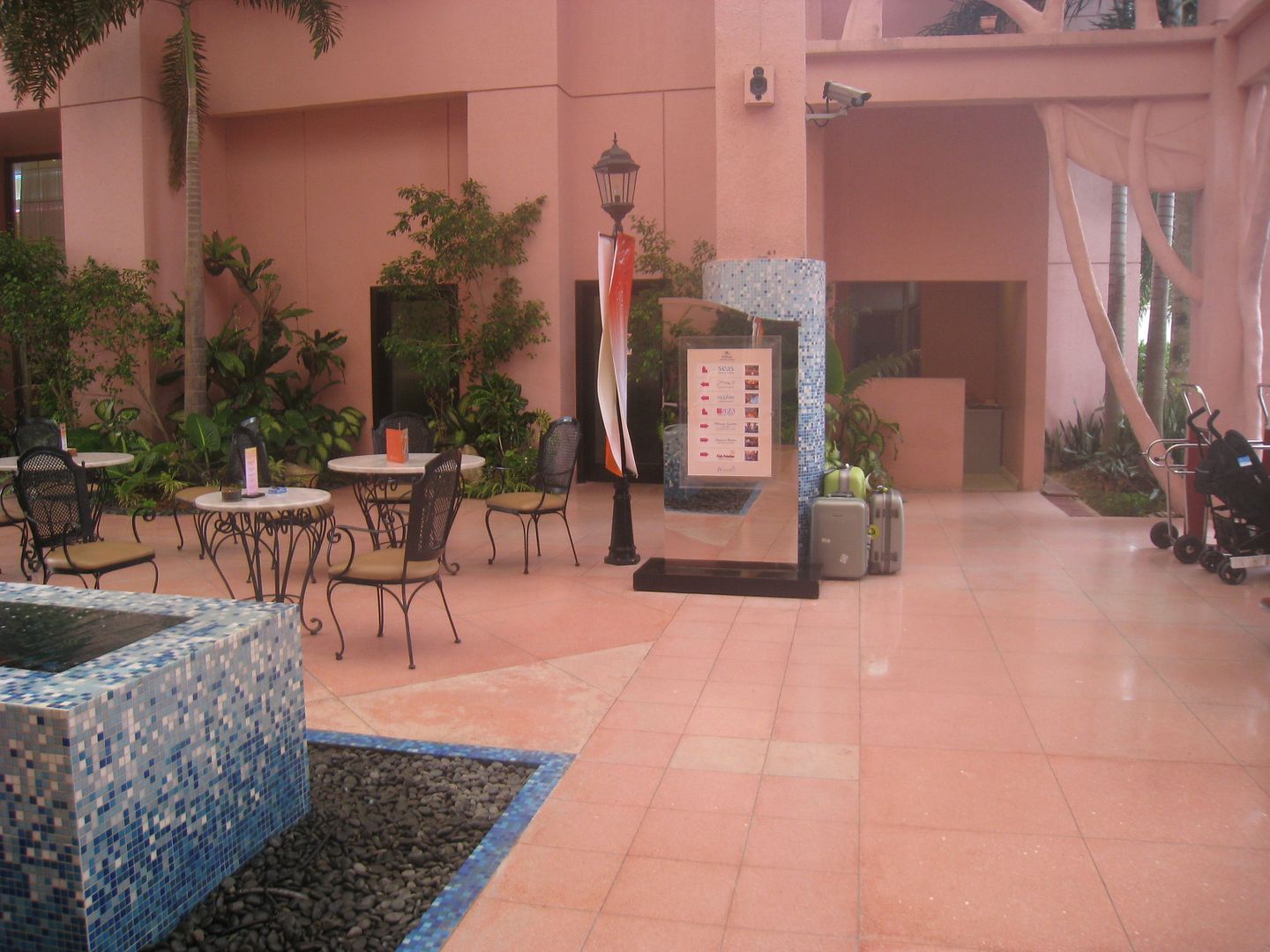 Sandwiched in the middle of a working fishing village, the hotel isn't a secluded oasis. But it does have some fantastic views from the upper floors. And we were given a large suite on the second highest floor with stunning panoramic views of the ocean.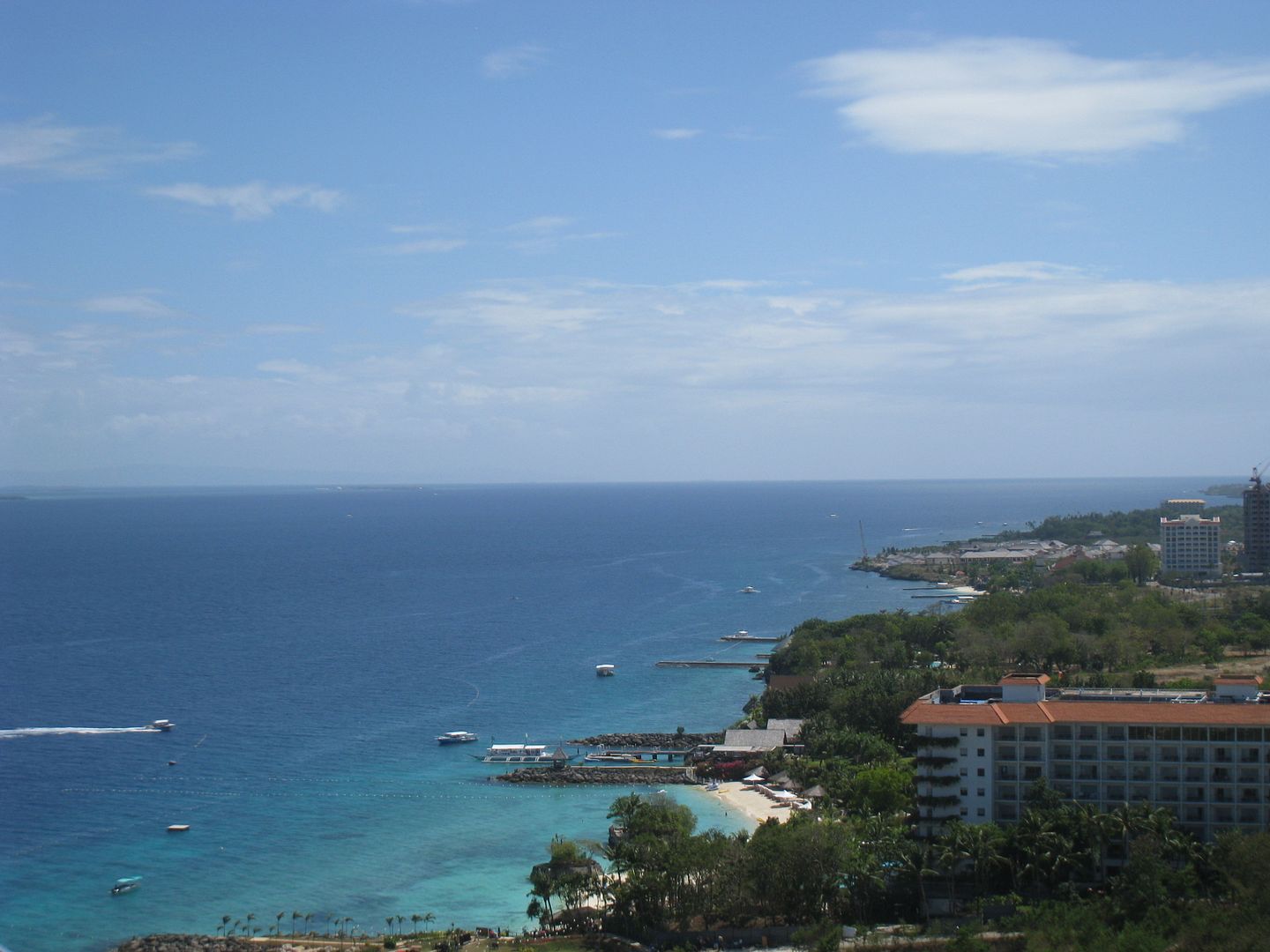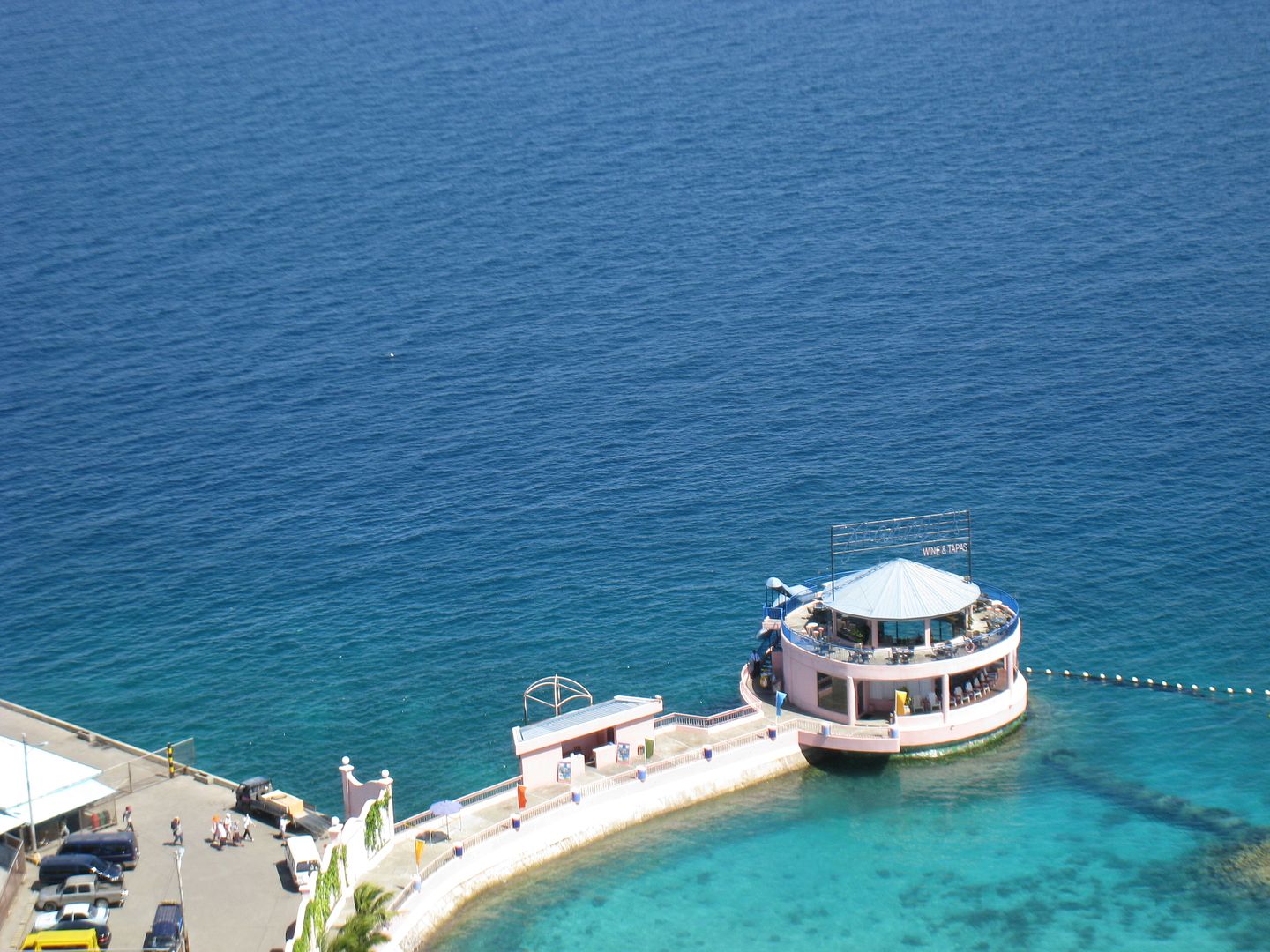 The décor tries to be modern but doesn't quite hit stylistically. And the water never got especially hot in the shower. The pool and beach area was fine, service there wasn't especially good, they ran out of towels one day and promised to bring extras to our beach chairs but didn't remember.
The spa on the other hand was quite good and very reasonable for a resort, with treatments running about US$40 per hour.
Breakfast was never available in the lounge during our stay. Occupancy was pretty low and I snuck a peak at the list of rooms eligible to use the facility. For most of our time there it was only five guest rooms. So we took our complimentary breakfast in the buffet restaurant.
It was typical Asian resort fare with a mix of Korean, Japanese, and local dishes plus standard Western cook-to-order eggs, breakfast meats, fresh toast and the like. The particulars were changed up a bit each day.
What really didn't work, though, is the Hilton Breakfast branding, cards on the tables, and promotional materials in the rooms. It's fine for a Western city Hilton hotel, or the median Hilton Garden Inn, but it's a small thing that really diminishes any sense of place. It's an observation that repeated itself later in the trip, staying at the Waldorf in London. No proper hotel striving to be unique, luxury, or boutique can survive if it displays Hilton Breakfast corporate-produced materials around the property.
The lounge was a nice refuge, largely because it was so quiet and the staff couldn't do enough to please. They were bored there, though. Our second evening they even rang us in our room to remind us that they had complimentary cocktails and would we like to come up? (We didn't.)
This is a friendly place and a decent beach vacation. But the dreary hallways and faded décor make it show its age. The most compelling argument for it is just how inexpensive it is. Actually booking an oceanview suite runs about $130 a night. And when you're on-property things are generally inexpensive as well — my new standard metric for gauging the costliness of a property is the cost to have a pot of coffee delivered by room service. Here it was all of US$2.50.
Now, not everything is inexpensive. Somewhere along the way I cracked the face of the only watch I was traveling with. So I went into one of the hotel shops, where a cheap knockoff was running ~ $100. I didn't see anyone buying anything of the sort in the shops, but they continue to insist on silly pricing. I bought a watch to use elsewhere.