Singapore Airlines has several different first and business class products in its fleet. Their Airbus A380s are in the process of being transitioned from an old business and first class to a new product.
Singapore's A380 business class is an evolution over the old lie flat seat, in which taller passengers still have to sleep at an angle rather than parallel with the aisle. Meanwhile the first class suite has a separate seat and bed and dividers can be taken down for passengers traveling together so that they have a double bed to share.

New Singapore Airlines A380 Suites

Singapore Suites for Passengers Traveling Together
The long haul Boeing 777-300ER fleet began receiving the current version of its business and first class seats in 2013. Long haul Airbus A350s received a version of the same business seat, albeit without first class.
It will have been 9 years since the introduction of those seats – themselves a mere evolution over the previous seat – when the airline begins receiving its Boeing 777-9 aircraft. Executive Traveller reports that Singapore's CEO expects to begin flying the new aircraft type in 2022, and that these new planes will have new business seats and first class suites.
Currently first class on Boeing 777s is a lie flat seat with no doors. It offers a great bed but only modest comfort in lounging position. Instead of adjusting into a bed, flight attendants flip it over to make the bed and adjustments in upright mode are limited. However the 2013 refresh added some adjustability and made the seat softer to relax into.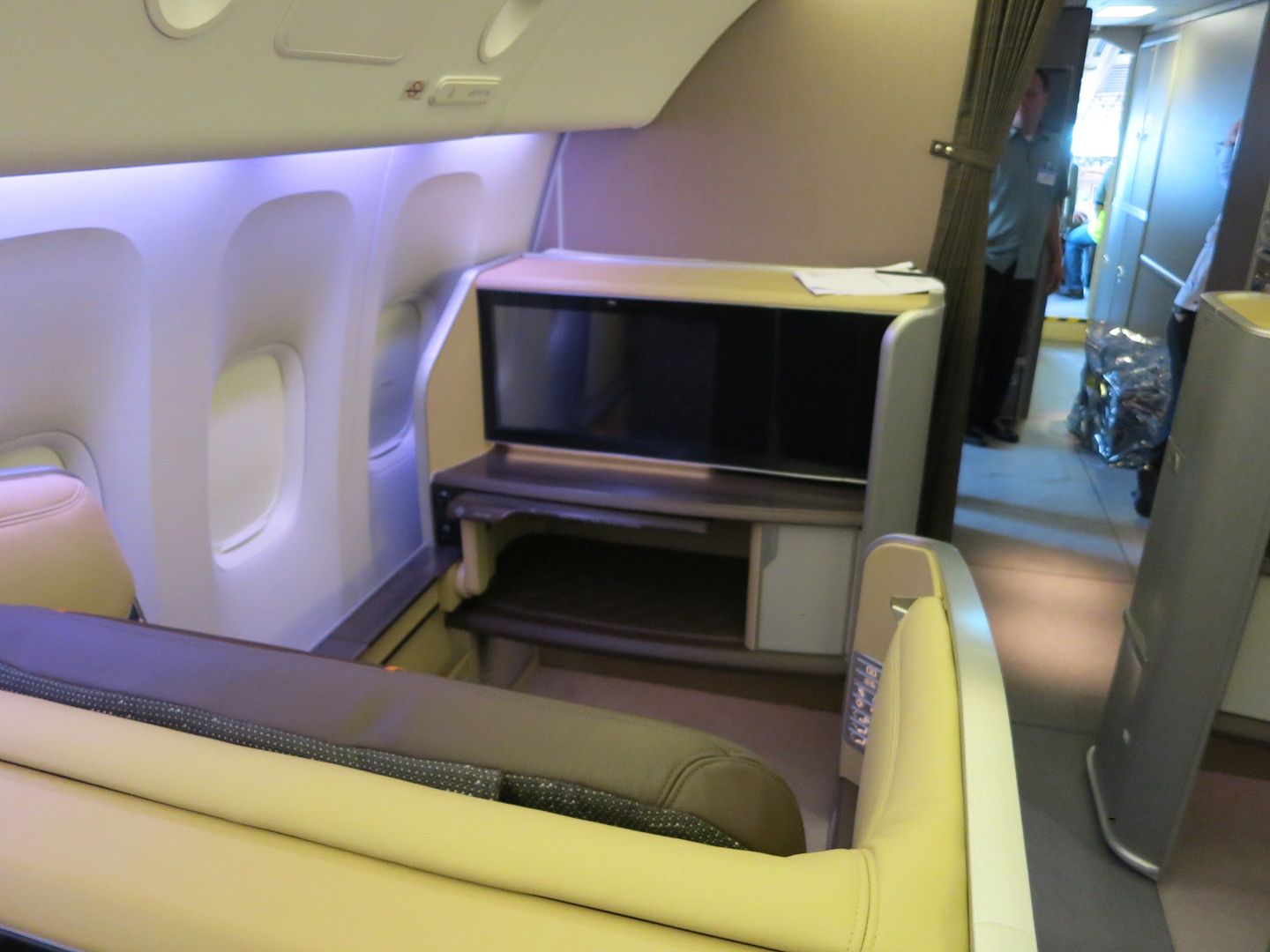 The 2013-era business class is a similar although more compact seat. It's lie flat with direct aisle access, but the compactness means that seats other than the bulkhead have a passenger's feet beneath the seat in front, and that's why it involves sleeping at an angle to the aisle. In both the 2013 version of the seat – and the new Airbus A380 business class – the bulkhead is preferred.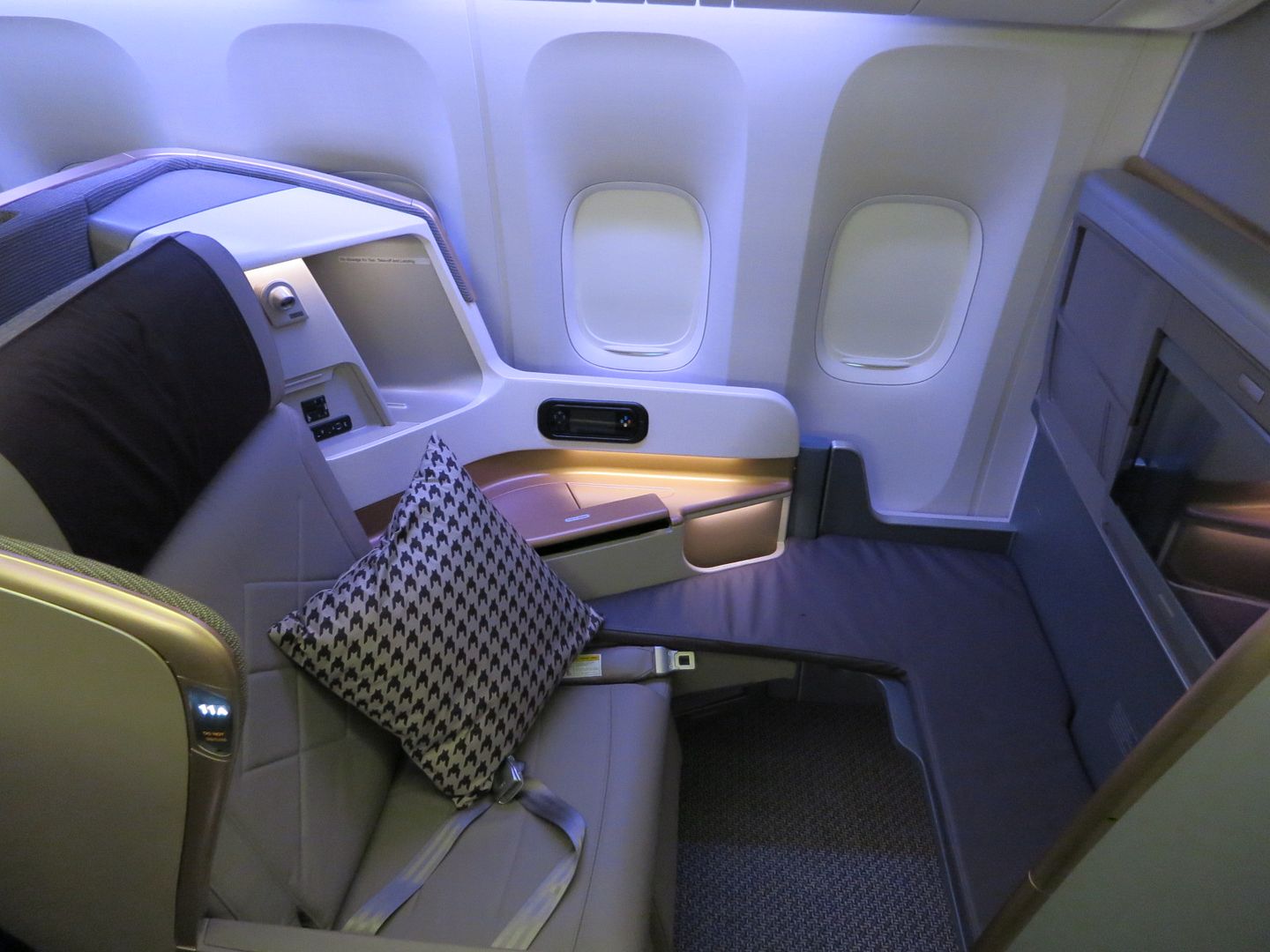 Boeing 777-300ER Bulkhead Business Class

New Airbus A380 Bulkhead Business Class
We don't yet know details of the business and first class products that will debut with the 777-9. We only know that the aircraft has suffered production delays, and the aircraft's first test flight won't take place until 2020. That's why Singapore doesn't expect delivery of its first aircraft until 2022. Unsurprisingly then they haven't shared plans of whether they intend to retrofit existing aircraft with those new as-yet unannounced seats.