Reader Carol N was flying to the U.S. from Chiang Mai, Thailand. Singapore and its subsidiaries no longer serve the city, and she was looking to redeem her KrisFlyer miles. Thai Airways isn't even operating to Bangkok with its own planes right now, so she bought a Thai VietJet flight to Bangkok to start her Singapore Airlines business class award to Los Angeles.
Interesting tidbit about the Thai VietJet flight. Not only wasn't the low cost carrier serving meals on the 370 mile, one hour and fifteen minute flight, but passengers "we were barred from bringing food or water aboard" themselves – "snacks were confiscated" and "bringing on your own bottled water forbidden." Oddly "the flight crew, however, happily cooked and ate their meals and drank their bottled water at the back of the aircraft."
For the two and a half hour, thousand mile trip from Bangkok to Singapore in business class, she reports four passengers in the cabin and single tray hot meal service.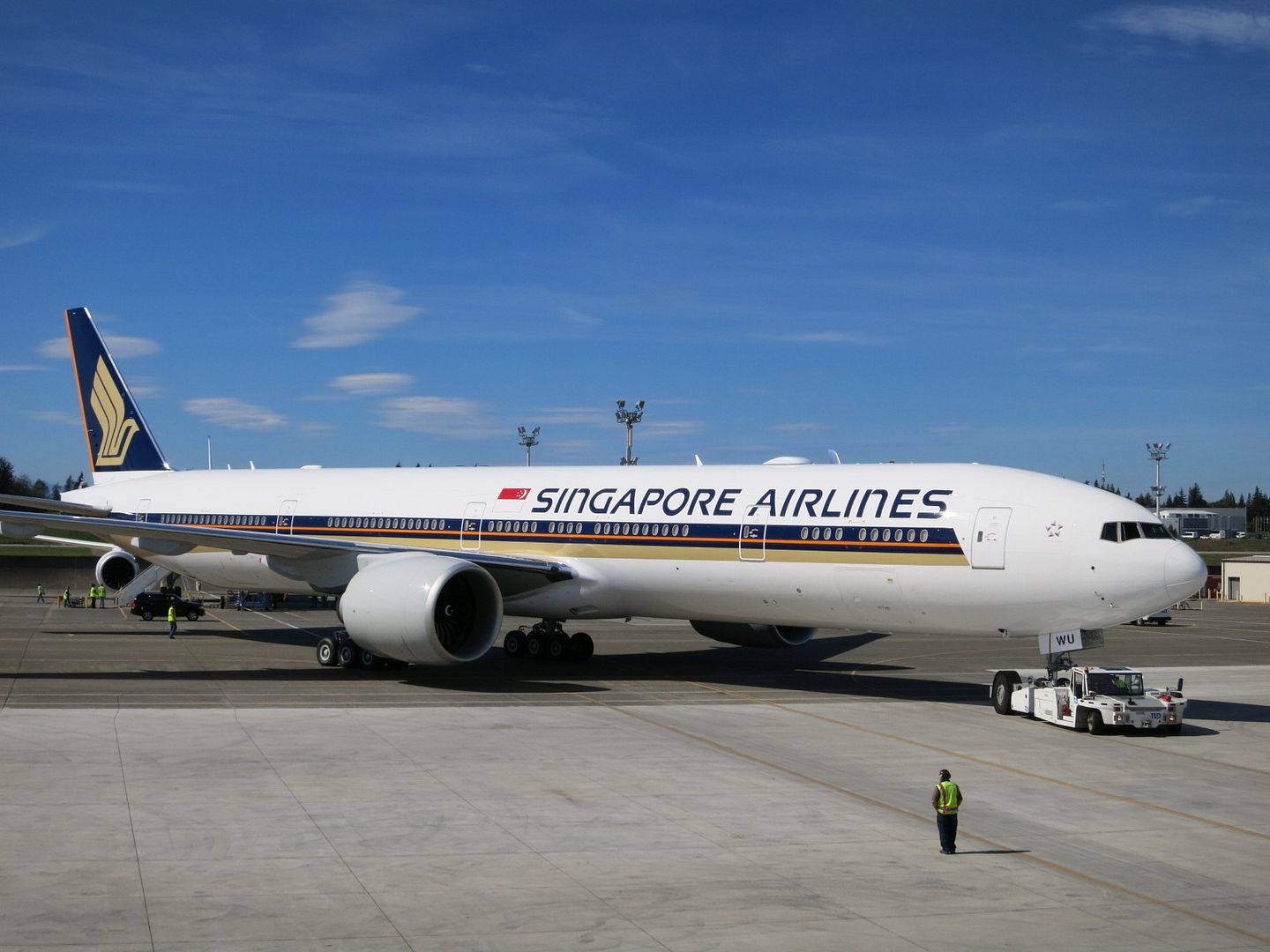 Where the trip entered the post-apocalyptic pandemic zone was for the connection in Singapore,
Arrival in [Singapore Changi airport]: escorted to "premium class waiting area" by hazmat-suited staff and given I.D. wristbands – (KrisFlyer Lounge is closed to all except Singapore departure passengers).

We were forbidden to enter Duty Free shops – or any shops at all. Arrived at the waiting area where we are treated to instant coffee (styrofoam cups), Cokes, bottled water and … Oreos.

We can order food with a QR code – a special menu choice of microwaved Mac & Cheese, Rigatoni Bolognaise or Green curry rice.

The premium class waiting area for connecting passengers has so restroom here and we are not allowed to leave. Our connection to LAX is in 8 hours.
Singapore Airlines does a phenomenal job under difficult circumstances. I'd be happy flying them from Asia to North America right now, compared to alternatives. Plus it would mean I'd been allowed in Asia! But flying right now isn't like flying in the Before Times, at least to and from places that have largely contained Covid-19.