The American AAdvantage online shopping portal is offering 1000 bonus miles for spending $200 or more, cumulatively on purchases (all of your purchases can add up to $200 – it doesn't have to be for a single item), through August 25. No registration required.
In other words, make your online purchases by starting at the AAdvantage online mall and clicking on the retailers you'll buy from at their site and you'll pick up an extra 1000 miles on top of the miles you'd normally earn for doing so.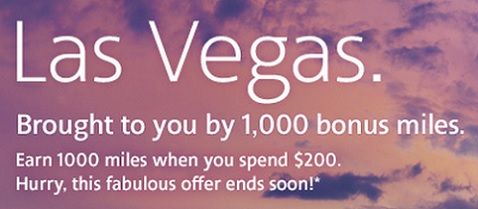 The AAdvantage portal is run by Cartera commerce. I interviewed their President earlier this year, and tried to shed some light on how these online shopping portals – which offer you a rebate for the shopping you'll do anyway – work.
Meanwhile, the Hawaiian Airlines shopping portal is offering up to 2000 bonus miles for $500 spend (4 extra miles per dollar), with lesser bonuses at the $100 and $250 level. Since I'm not especially a fan of Hawaiian's mileage program I won't be earning that bonus.
---
You can join the 40,000+ people who see these deals and analysis every day — sign up to
(just one e-mail per day) or subscribe to
free
Don't miss out!