I receive compensation for content and many links on this blog. Citibank is an advertising partner of this site, as is American Express, Chase, Barclays and Capital One. Any opinions expressed in this post are my own, and have not been reviewed, approved, or endorsed by my advertising partners. I do not write about all credit cards that are available -- instead focusing on miles, points, and cash back (and currencies that can be converted into the same). Terms apply to the offers and benefits listed on this page.
---
Southwest Rapid Rewards® Performance Business Credit Card
Last year Chase launched a new premium Southwest Airlines business card. This was the card I wanted most in the fall and fortunately I was able to get approved for it. It puts earning a companion pass in reach and I'm looking forward to traveling with my wife and daughter again. My wife is my companion, and I use points for my daughter. The points from the card go a long way to a bunch of those tickets, especially when I then top off with Chase Ultimate Rewards points which'll essentially become doubled in value.
Chase has one of the most lucrative credit card offers we've seen for the Southwest Rapid Rewards® Performance Business Credit Card. It's a great card offering up to 100,000 points as an initial bonus, and when you meet required spend and earn the bonus you have enough points for a Companion Pass.
70,000 points after you spend $5,000 on purchases in the first 3 months.

Plus, earn an additional 30,000 points after you spend $25,000 on purchases in the first 6 months.
You earn 100,000 bonus points plus at least 25,000 from your spending. That earns a companion pass for the rest of 2020 and for all of 2021. And you have 125,000 points which – double via the Companion Pass – buys about $3750 worth of travel.
Here Are 15 Things I Love About The Southwest Rapid Rewards Performance Business Card:

100,000 Point Initial Bonus Offer after meeting the spend requirement on this card. That's the biggest Southwest Airlines card offer I've ever seen, for any of their products.
Enough for a companion pass that'll last through 2021. 125,000 points in a calendar year earns a companion pass in normal times. This year you just need to earn 100,000 on top of the 25,000 companion pass qualifying points deposited into member accounts. This means bringing someone along with you, whether you're spending money or points when you travel, for just taxes. The initial bonus plus the points earned on the card from spending count towards that total. When you earn a companion pass — and completing this offer gets you there — it's valid for the rest of the calendar year and the entire next calendar year.

100,000 Points are Worth ~ $1500 in Travel. In cash terms I value Southwest points at 1.3 cents apiece though they buy about 1.5 cents apiece in travel.
You Can Leverage the Bonus for ~ $3000 in Travel. A companion pass is valid on award travel, which means in addition to spending points at ~ 1.5 cents apiece towards your own travel you can redeem and have your designated companion join you for no additional points (just the taxes). That means once you earn a companion pass you're able to get nearly 3 cents per point in value from those 100,000 points or nearly $3000 in travel from the initial bonus alone.
Faster points-earning that counts towards companion pass. Here's points earning with this new card: 3x on Southwest Airlines purchases, as well as hotel and car rental partner purchases through Southwest's website; 2x social media + search ads and internet/cable/phone; 1x on everything else.
4 upgraded boardings per year, A1-15 boarding, which you purchase at the gate and get statement credit back for.

Statement credit for Global Entry or TSA PreCheck every four years. Already have Global Entry? You can use the statement credit for someone else all that's required is that the application fee be charged to the card.
Southwest Airlines inflight wifi credits. I regularly pay $8 per flight for internet on Southwest Airlines. This card will give you up to 365 wifi purchase credits per year.
9000 Southwest anniversary points with card renewal each year. Those count towards your next companion pass, too, and alone provide nearly enough value to cover the card's $199 annual fee [and more than cover it if you have a companion pass].

Spend towards elite status. As with other Southwest co-brand cards spending contributes towards elite status: 1500 tier qualifying points for each $10,000 in purchases (up to $100,000 in purchases annually or 15,000 tier qualifying points). After getting a boarding pass in the C-50s in May when I bought a Southwest ticket after my American Airlines flight cancelled, I realized how much I value Southwest status since it meant I still got a nice aisle seat with more legroom than American, Delta, or United offer in many of their seats.

Use the points to go more places than you'd think. While Southwest carries more domestic passengers than any other airline they now fly domestically to Hawaii and they also fly to Mexico, Central America, and the Caribbean.
Available to more people than you'd think. Chase suggests that getting a small business card is one of the things you should do as you start your business, that it's often the first resource many business owners look to as they start to grow. A small business card allow yous to separate business from personal expenses and builds the credit history and identity of your business.
Includes travel and other protections with Citi eliminating most of their add-on insurance protections, and many travel protections not included with American Express cards, it's notable that this still gets you benefits like purchase protection; extended warranty; lost luggage; baggage delay; roadside assistance.

Doesn't add to your 5/24 total. While you still generally need to have gotten fewer than 5 new cards in the past 24 months to be approved, getting a Chase small business doesn't increase your 5/24 total. So if you're under 5/24 and get this card you'll still be under 5/24.
No annual fee employee cards let you leverage the wifi statement credits and use spend from more people towards your companion pass.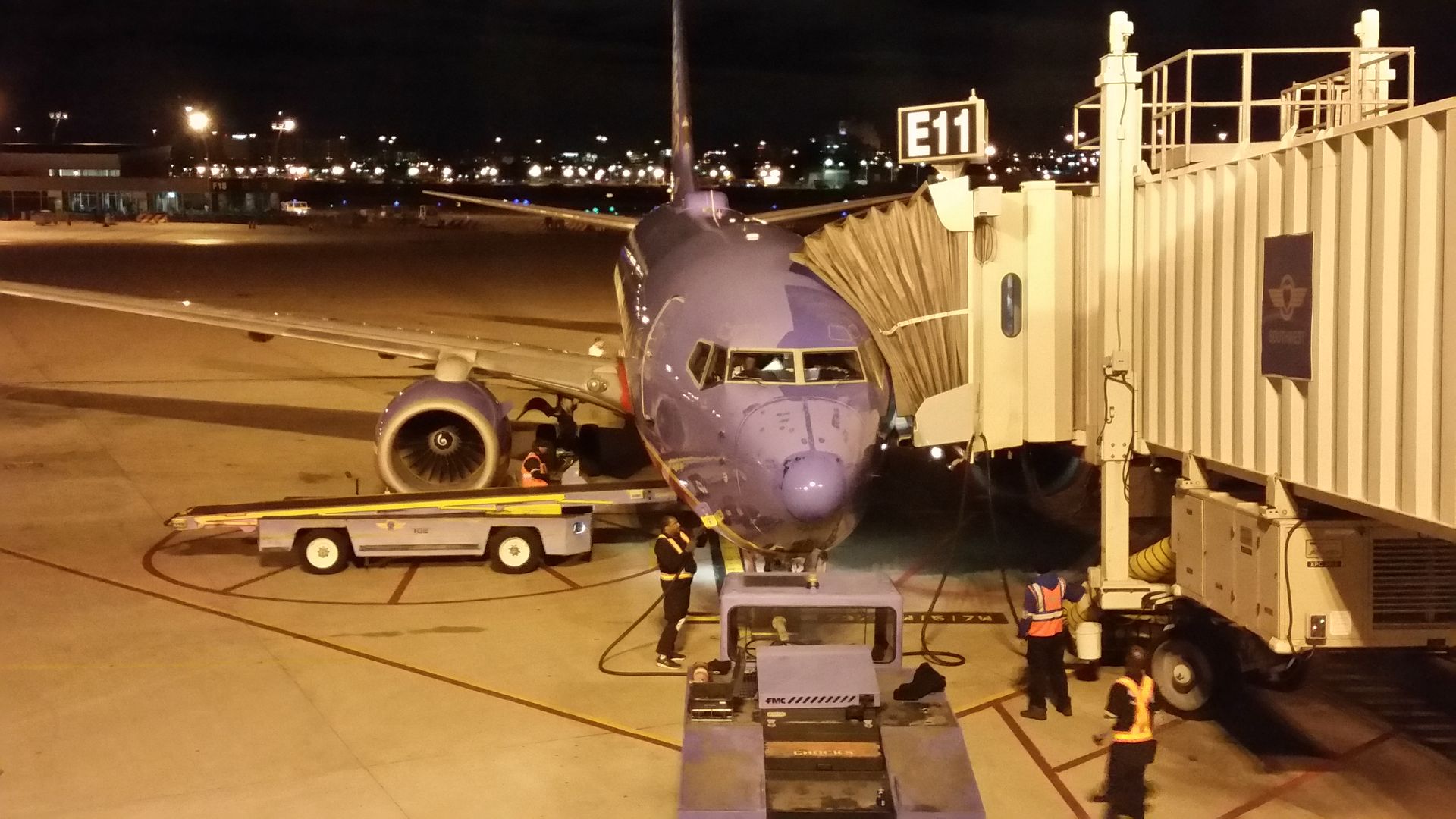 Southwest Airlines is the largest carrier in my home airport, and I have status with them. This card will get a lot of use in my wallet. I've been focused largely on new small business cards that don't add to my 5/24 total, and I was glad to be able to get this card – it's how I earned the companion pass already last month.