They've been frequently running 15% off flash sales, those used to even work when booking Delta through the Alitalia website but that little trick went away in the last round.
This is the first time I've seen the discount at 25% Off though.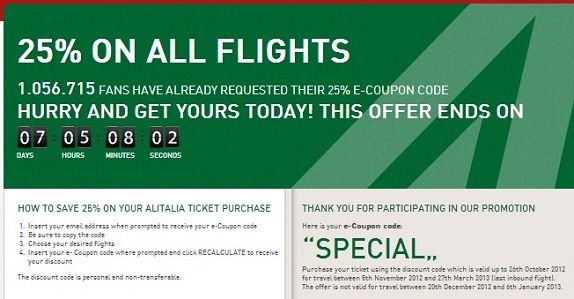 E-Coupon SPECIAL will take 25% off Alitalia flights booked by October 26th for travel between November 5 and March 27. (December 20 through January 6 are blacked out for this offer.)
The promo code page linked above is unlocked here by entering an email address, for those curious.
(HT: Dan's Deals)