Through December 5, DirecTV is offering 25,000 American AAdvantage miles for new customers.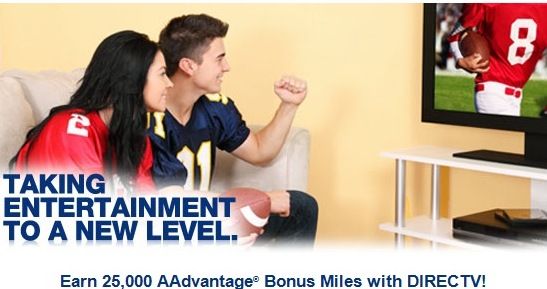 Customers who have been with DirecTV within the past 24 months are ineligible.
Miles are awarded 6-8 weeks after passing 60 days of service.
They advertise packages from "$34.99/mo. for 12 months after rebate" and packages generally entail a 24 month commitment. Interestingly, no credit card is required in Massachusetts and Pennsylvania. State laws are weird sometimes.