Thirty one pounds of cocaine in seven bricks were found inside the nose gear of an American Airlines plane having work done in Tulsa.
Just a year ago cocaine was found in an American Airlines plane up from Bogota while in Tulsa for maintenance.
Last year a JetBlue flight attendant was caught smuggling cocaine — but for real quantity the nose of an aircraft does seem a better place to hide it. What's troubling here is that the drug operation in Colombia clearly has access to American Airlines aircraft. The plane had come in from Bogota.
The Tulsa, Oklahoma Sheriff's Office commented on American's maintenance strategy,
Due to the facility in Miami being busy, the plane was sent to Tulsa for the work, TCSO Deputy Justin Green said.
Here's what actually struck me. American flies two daily Airbus A319s between Miami and Bogota. My impression had been that A319s were maintained out of Dallas, with Tulsa focusing on Boeing narrow body planes. However (and this isn't an issue I've tracked closely) I imagine with the retirements of MD80s, with the need for fewer heavy maintenance checks as American's fleet age has been reduced the Tulsa base has seemed to diversify.
Update: American tells me it was a Boeing 757 registration N183AN.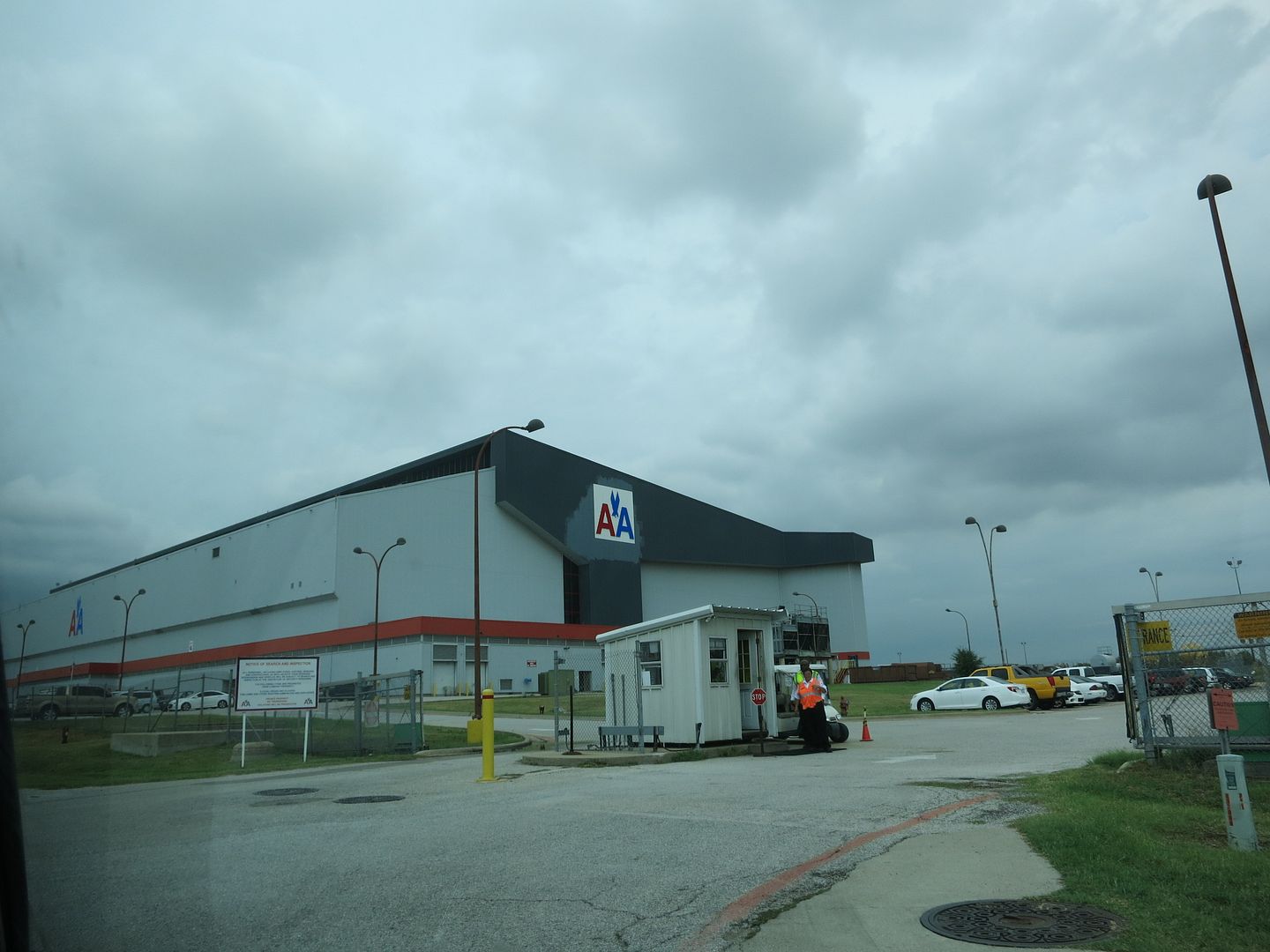 American Airlines Hanger, Dallas Fort-Worth

American Airlines Airbus A319 in Dallas Maintenance
However if the Sheriff's Office statement is sort of accurate, that the work was the kind of routine maintenance which would normally be done at the Miami hub then it's possible the plane could simply have been diverted for the work.
Meanwhile, someone wants their drugs.
(HT: Greekquent Flyer)