During yesterday's United Airlines third quarter earnings call there were four things I wanted to highlight.
I'm skipping over the stuff everyone else is covering about how airfares are up and how United thinks that they're up enough to cover the increased cost of fuel. What I'm interested in is United's plans for their products and what they think will happen to airfare in the future.
United is Keeping its Carry on Bag Restriction for Basic Economy
United is the only airline that will not allow passengers on its lower fares to bring a carry on bag onto the plane. That means a customer who wants to bring a rollaboard will find that United is more expensive to do so, since Delta and now American allow it at their lowest fares.
American began allowing basic economy customers to bring carry on bags on board back on September 5th because they found that customers were choosing to fly Delta instead over this issue, since Delta never imposed this restriction. However United remains undeterred.
Executive Vice President Andrew Nocella, in his prepared remarks, shared:
We closely monitor our relative share performance related to Basic Economy sales. We feel it's important to differentiate the Basic Economy product. We continue to be pleased with the operational benefits of our bag policies.
And then he doubled down in response to a reporter question,
On Basic, we are happy with where we're at. The way we designed Basic was carefully constructed to be, I think, a win for allowing us to segment our products, to allow us to compete effectively against the ultralow-cost competitors and allow our operation to deliver better results for everybody in terms of on-time departures. And it's working as designed, and so we're full speed ahead with where we're at.

…There are no plans to change any policies.
The Next Two Polaris Lounge Openings are Coming
Andrew Nocella, in his prepared remarks, highlighted the upcoming Los Angeles and Washington Dulles lounge opening timeframes.
Our Los Angeles Polaris Lounge remains on track to open later this year and the Washington Dulles lounge is expected to open by late 2019

United Polaris Lounge, Newark
United May Revisit the Number of Business Class Seats on its Planes
There are some great premium markets, and others where it's tough to sell business class seats. The genius in United's Polaris seat isn't that it is industry leading. It isn't. The genius is that they are able to offer fully flat seats with direct aisle access without taking up any more space on the aircraft than with their previous seat.
Since they're squeezing more seats into less space, they have more business class seats to sell. A United Boeing 777-200 offers 50 business class seats up front, compared to 37 at American and at Delta. And that may turn out to be too many for some markets (if they aren't selling that many business seats and they're making those seats available for awards and upgrades).
Andrew Nocella offered his thoughts in response to an analyst question (emphasis mine),
[W]e spent a lot of time trying to figure out how many seats should be on our aircraft and how many seats should be in each and every cabin. United's hubs are located in the best premium markets on the globe. They represent the majority of business traffic to and from the United States. It is something, I think, very unique to us. And so we think we have appropriately sized our cabins to accommodate the business class needs or the premium needs across the globe.

So I think we're pretty pleased with that, and we offer, I think, pretty large-sized cabins to make sure whether you're going to China or London Heathrow, we can do that. We continue to look at the number of premium class seats we have onboard on all our aircraft given where our hubs are located. And I think, actually, we'll have more to say on this in the future as we make sure that we have the right number onboard every single aircraft we have.
United Thinks Fares Can Go Up and People Will Still Fly
Business travelers aren't going to start doing video conferencing. People won't stop taking vacations. They're going to fly, at least that's what United President Scott Kirby sees in the data.
Almost any way you look at it, I think the price elasticity of demand for leisure travelers is about minus 0.7; and for business demand, it's about minus 0.3. Another way of thinking about this fares in real terms are down about 50% in the last 30 years. It's been great for consumers. It's been great for people being out and getting to travel. It's been good for the overall economy, but we have a very long way to go before we would get to a point where I think we need to worry about price elasticity impacting demand.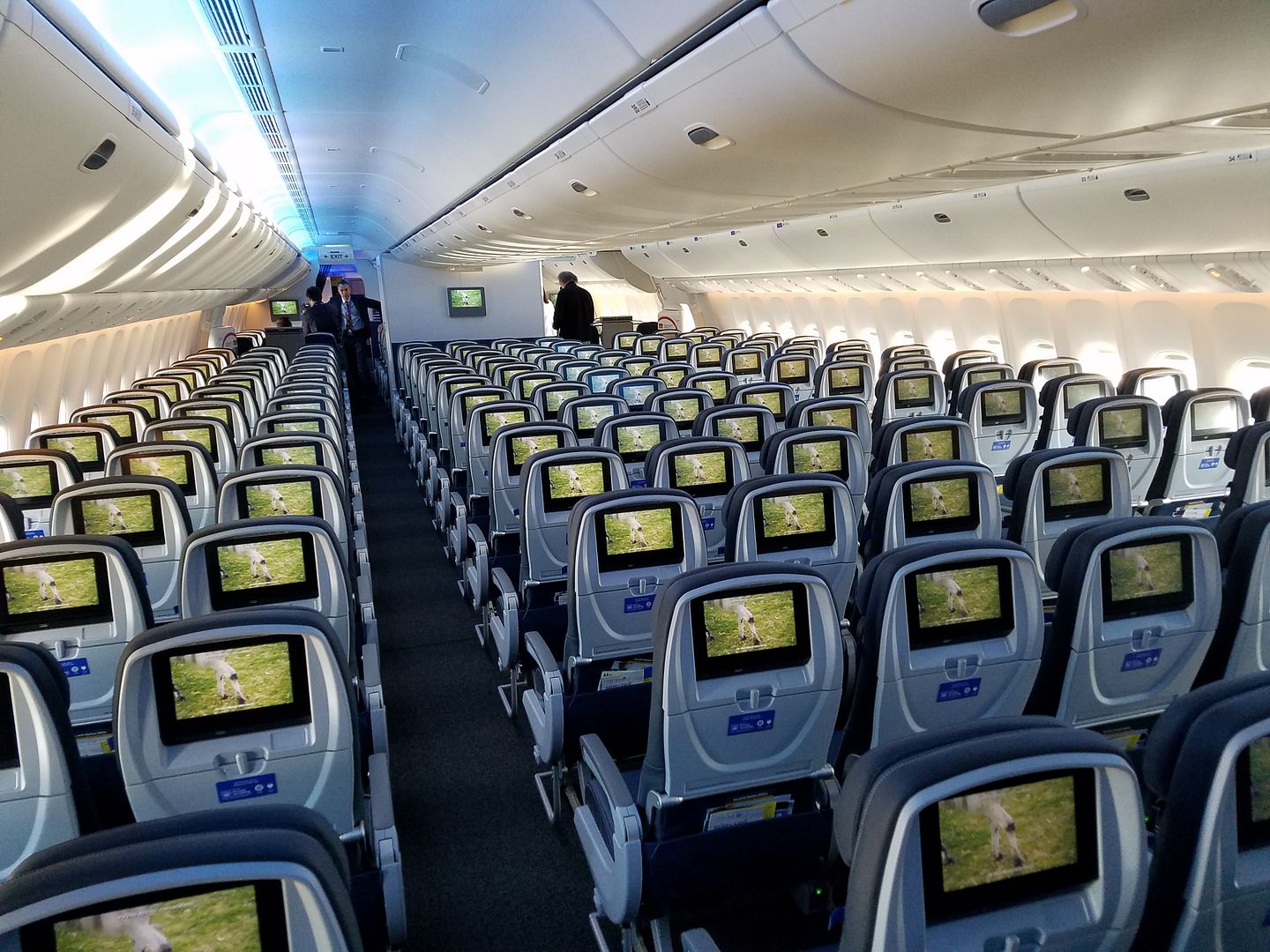 Of course fares have fallen in real terms as passenger numbers have gone up. Kirby seems to think passengers would have increased their flying without air travel becoming more affordable. He's staked out the bold claim that fares should be twice as high before.