I love the American Express Centurion lounge in Dallas. I transit DFW more than any other airport. Depending on the day of week American has 14 or 15 flights a day between my home airport in Austin and their hub at Dallas Fort-Worth.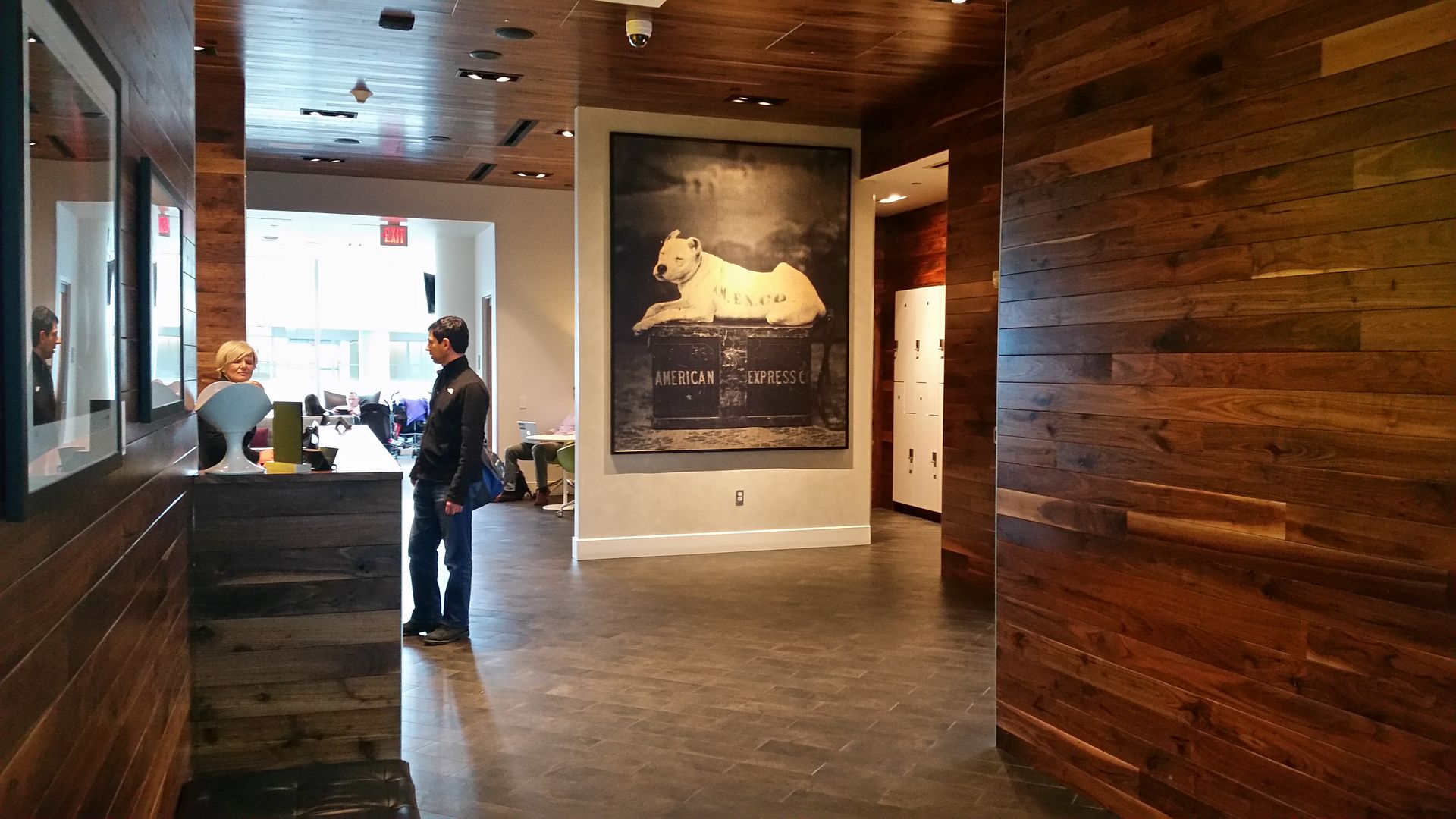 When the lounge first opened it was a marvel: good quality chef-inspired hot food, good cocktails, a complimentary spa and showers not to mention stylish furnishings.
The problem is that it's gotten more and more crowded.
There are American Express Centurion lounges at US airports already in:


San Francisco Centurion Lounge
The next lounge will be opening in Houston.
These lounges are fundamentally better than US airline lounges, which is why passengers want to use them. They're open to American Express Platinum and Centurion cardmembers and two guests or spouse and children. Other American Express cardmembers can purchase access (except in Seattle) for $50. Space in airports can be tough to come by and is charged at a huge premium. Making the space work for a Centurion lounge is a real challenge, and more or less they've taken what they've been able to get. So when 8000 or 9000 square feet is available, they've taken it, there aren't a lot of 15,000 square foot space available in already-mature terminals.
One Mile at a Time wonders what should be done about the crowding, and suggests limiting guests, excluding authorized cardmembers from accessing the lounge (so primary cardholder only), and limiting the number of free visits a cardmember can have in a year.
Among a series of bad options I like the idea of limiting the number of visits, charging cardmembers for visits perhaps after their first 20 in a year.
But I also like taking matters into my own hands and I'll share with you what I do, fully realizing that readers may wind up taking the option away from me…
I like meeting rooms.
In Dallas, to the right of the reception desk is the kids room. But just before the door to the kids room is a door to a room that's almost always dark inside. No one ever goes in. There's a plate on the wall beside the door "meeting room."
That's your refuge. No matter how busy the lounge is, there are no seats available anywhere, the meeting room has always been empty whenever I've gone into the lounge. Empty, that is, until I get there.
It's an interior space, it doesn't have the openness of the rest of the lounge. But it's a quiet and private space, a place to bring your plate back from the buffet and to get work done. So that's what I do. In some ways as an interior space it's like the secret room in the American Airlines club in the A terminal…