I'm an American AAdvantage Executive Platinum member, and I'm going to requalify for that status this year — not because I'm trying but because they're the largest legacy airline at my home airport of Austin.
I've taken Southwest, United, Delta, Virgin America and Alaska flights this year. I even earned United elite status for 2017. If I'm flying to a Delta hub I'll fly Delta. If I'm flying to a United hub I'll fly United. Southwest offers me many of the non-stops I need. And if I can possibly fly Virgin America I'll do that because their inflight product is.. better.
Instead of giving American Airlines the vast majority of my wallet share, their schedule and price gives them just enough that I'll still hit that 100,000 mile status but likely just barely. In the past I'd have connected and paid more to stay on American. That's not something I'll do anymore because of five changes they've made over the past couple of years — and they're probably not the changes that matter to most members.
Big Devaluations at American That Mattered to Most Members But Didn't Kill My Loyalty
American introduced minimum spending to earn elite status. I don't have a problem with that since partner airline flights count towards spend (based on a percentage of distance traveled) and US members can earn qualifying dollars via credit card spend using the Barclaycard-issued AAdvantage cards. Upgrades are now prioritized by rolling twelve month qualifying dollars rather than time of request.
They now award miles for flying based on ticket price rather than distance flown and they've set break-even earn below the average fare so fewer miles are being awarded now than before the change. However only a little more than a third of miles are being earned from flying anyway, I have millions of miles, so I don't much care. I resent earning 100 miles on a cheap segment that's part of a larger itinerary, but it doesn't matter to me the way that it did when I started traveling for work and had only a couple hundred thousand miles. Back then every mile counted.
Even while they're awarding fewer miles, the value of those miles has fallen as a result of higher award prices and also because saver awards have become non-existent which amounts to doubling or tripling of award prices. That puts the lie to the claim that they're rewarding high spenders more.
Systemwide upgrades have been reduced from 8 to 4 for Executive Platinum members. You can fly beyond 100,000 miles to earn a total of 6 or 8, but top tier members who continued to fly used to be able to receive more than 8 upon request.
Of course Executive Platinum isn't even top tier status anymore now that ConciergeKey has effectively been formalized as an elite level. It used to just mean help during irregular operations, now ConciergeKey upgrades clear first (along with other changes).
The only positive change to the AAdvantage program I've been able to come up with in the past two and a half years is upgrades on domestic award tickets for top elites, something that United and Delta already offered. I don't book domestic award tickets, and there's little saver inventory from American in any case.
And none of this bothers me enough to end my loyalty to American. It just goes to show that every flyer is different, since the things that have turned me off to American aren't even in this list. I used to go to AA.com and buy whatever ticket American offered when I needed to travel now I fly all the major U.S. airlines based on schedule and price. And here's why.
Reason #1: American Airlines Wastes My Time
American boards before the posted time. They clear upgrades much later than they used to and if you're on the upgrade list at the airport you may get skipped over if you aren't waiting at the gate. When flights delay, those delays aren't posted until scheduled boarding time passes. That means I show up at the gate early — for an upgrade, to board in time to get overhead space — only to find my flight is delayed. American charges for access to its lounges, but I have to leave the lounge early for this.
American doesn't respect my time.
The drive towards 'D0' departures exactly on time mean gate agents skip over everything else with that one goal in mind, good luck finding a gate agent who will come onboard to process an upgrade after customers have boarded. And I also need to spend time during connections buying something to eat since the food in domestic first class is inedible.
American even publishes an earlier check-in cutoff time than other airlines because they want to waste customers' time want customers at the gate earlier in the quest for on-time departures.
Reason #2: American Charges Cash Co-Pays On Nearly All International Award Tickets
American AAdvantage adds fuel surcharges (despite $45 oil!) to British Airways awards, and a de minimis amount to Iberia awards. Before American launched a revenue-sharing joint venture with BA members weren't allowed to book US-London flights on British Airways, but if they booked Canada or the Caribbean to London, or London to anywhere else in the world there weren't any fuel surcharges billed.
Most members think that these extortionate fees to use your miles which can run up to $1000 roundtrip per person for an inferior product apply only to British Airways.
In practice though they apply to nearly all international awards booked using American miles — all awards, that is, unless you live in an international gateway city.
If you have to connect to an international flight you'll probably have to buy the domestic connecting flight because there will be no AAdvantage award availability. That's essentially a co-pay or carrier-imposed surcharge. With the virtual elimination of saver awards on American Airlines flights you'll always have to pay hundreds of dollars to use your miles.
Reason #3: In Exchange for the Privilege of 'Co-Pays' They Inconvenience Checked Bags Out of Spite
If you have to buy a domestic flight as part of an international award, because doemstic award space isn't available, you're going to be traveling on separate tickets.
Now if both tickets are for travel on American Airlines, or American and a oneworld partner airline, you can book the award ticket and then call up (finding an agent who knows how to do this) and have them sell the revenue flights into the existing award reservation instead of creating a new reservation. Then American will through-check your luggage even though you're traveling on separate tickets.
American is the only airline that makes you do this. Delta and United, while they have similar policies of only through-checking bags on alliance partner airlines (not always enforced) don't require you to find an agent who knows how to sell revenue flights inside an award PNR.
If you're traveling on separate tickets — paid American Airlines flight, because award space wasn't available, and one of American's non-alliance partners — then even this workaround isn't permitted. When I flew Austin – Dallas – Abu Dhabi there was never any award space Austin – Dallas (unless I spent ~ 50,000 miles per person one way) so I had to collect bags and re-check them.
Award flights are supposed to reward loyalty, but it just felt like American was sticking it to me. I paid my cash co-pay in the form of a one-way Austin – Dallas flight and had to book a longer connection, wait for checked bags, take them to another terminal and wait to re-check them myself. For spite, not even for incremental revenue to American.
Reason #4: Upgrades Have Gotten Very Tough — But You Can No Longer Spend Miles or Use Certificates to Confirm Them Either
Upgrades are tough across the board, that's not only an American Airlines phenomenon. Planes are full. Airlines are selling more first class seats. United even sells upgrades at check-in to non-elites from $59 while advertising how many elites are waiting for complimentary upgrades.
Airlines used to sell domestic first class seats at a premium. There were two or maybe even three fare buckets for first class, and those determined pricing. But over the past several years technology has evolved to allow airlines to sell first class as a 'buy up', pricing first class as a fixed amount over the lowest coach fare. You might pay $180 or $300 more than whatever coach costs for first class, it's no longer several times the coach fare to sit up front. And that's translated into many more first class seats sold. A year and a half ago Delta more or less predicted the end of domestic first class upgrades in 2018.
That's fair — if they can monetize a product even on the cheap it's understandable that they don't want to give it away for free. They'd rather take a $59 or $200 on a single trip than incentivize someone to spend $20,000 over the course of a year. That's a business choice. But it does erode loyalty when they no longer have the single biggest reward available to elite frequent flyers most of the time.
Here's the thing though: knowing that complimentary upgrades were tough to get, up until January you could at least spend miles and cash, systemwide upgrades, or on eligible fares a small business program upgrade certificate to confirm the seat up front.
Just as American's award availability has dried up, so too has confirmed upgrade space. I used to know that the price of an upgrade from coach to first was always at most 15,000 miles and $75 as long as I wasn't flying on one of their premium transcon routes. Now there might be a couple of confirmed upgrade seats available close to departure, but almost never at time of booking.
Systemwide upgrades used to book into revenue inventory domestically. They became capacity controlled but domestic flights usually had capacity. Now they're almost useless even for short hops.
Reason #5: The Legacy US Airways Fleet is a Basket of Deplorables — and Legacy American Planes Aren't Kept Up Well Either
Nearly four years into the American Airlines – US Airways merger they haven't bothered to align their fleet. For the most part US Airways narrowbody planes don't have extra legroom seats at the front of the aircraft or even seat power. (First class also has less legroom and decrepit seats.)
As it stands I need to do my best to avoid a large swathe of the airline's fleet. But legacy American Airlines aircraft aren't that much better.
Power outlets on planes 'wear out' and it's hard to get your power cord to stay in the socket, sometimes I'm jiggling the cord to get the perfect goldilocks spot — not too far in, not too far out, the plug has to be just right in order to pull any juice.
This happens to me most often on American Airlines. Perhaps other airlines installed different hardware or just maintain their planes better. More often than not American's power sockets are unusable, and they don't do anything about it.
That's why I carry a U.K. power adapter in my bag. I plug that adapter into the outlet at my seat, and then plug my power cord into it. The UK adapter's prongs aren't worn out as often, and the three prongs hold the adapter in place in the outlet.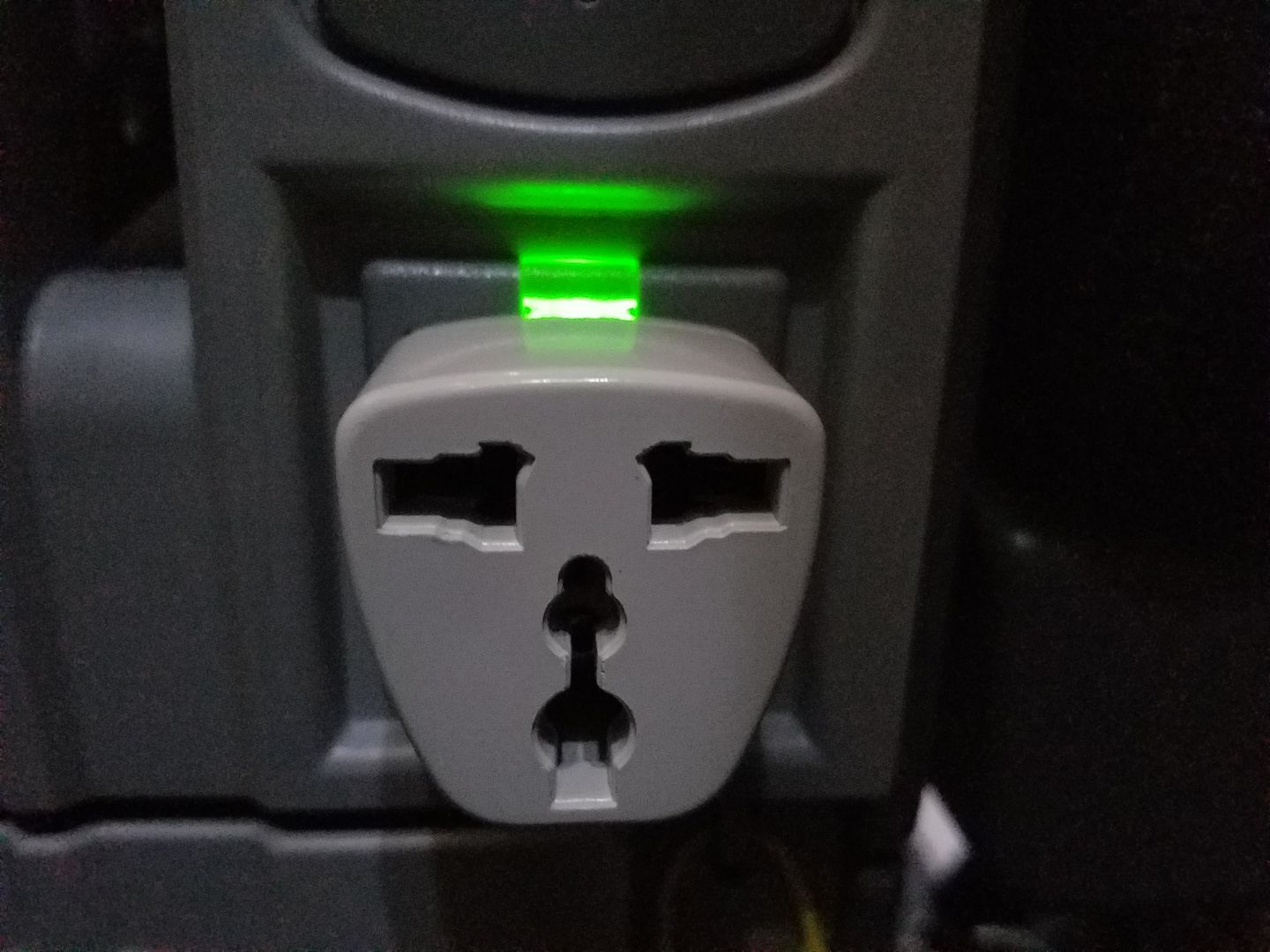 None of This Makes Me Loyal to Any Other Airline
They've devalued my miles, and award me fewer miles, and I'd be willing to put up with that. But the common thread in what's eroded my loyalty is that American Airlines doesn't respect my time — boarding too early, not updating passengers on delays, forcing customers to collect and re-check bags unnecessarily — and makes me less productive while making it harder to use the benefits of status which are supposed to help 'buy out of' an increasingly uncomfortable coach product.
If I lived on the West Coast I'd probably choose to fly Alaska Airlines. They've re-affirmed their commitment to a generous frequent flyer program. And since they're merging with Virgin America that likely buys customers a honeymoon period where the airline doesn't want to anger their loyal elites.
That's similar to the period during bankruptcy and after the US Airways merger, before they completed the customer-facing integration, where American was far more generous than competitors.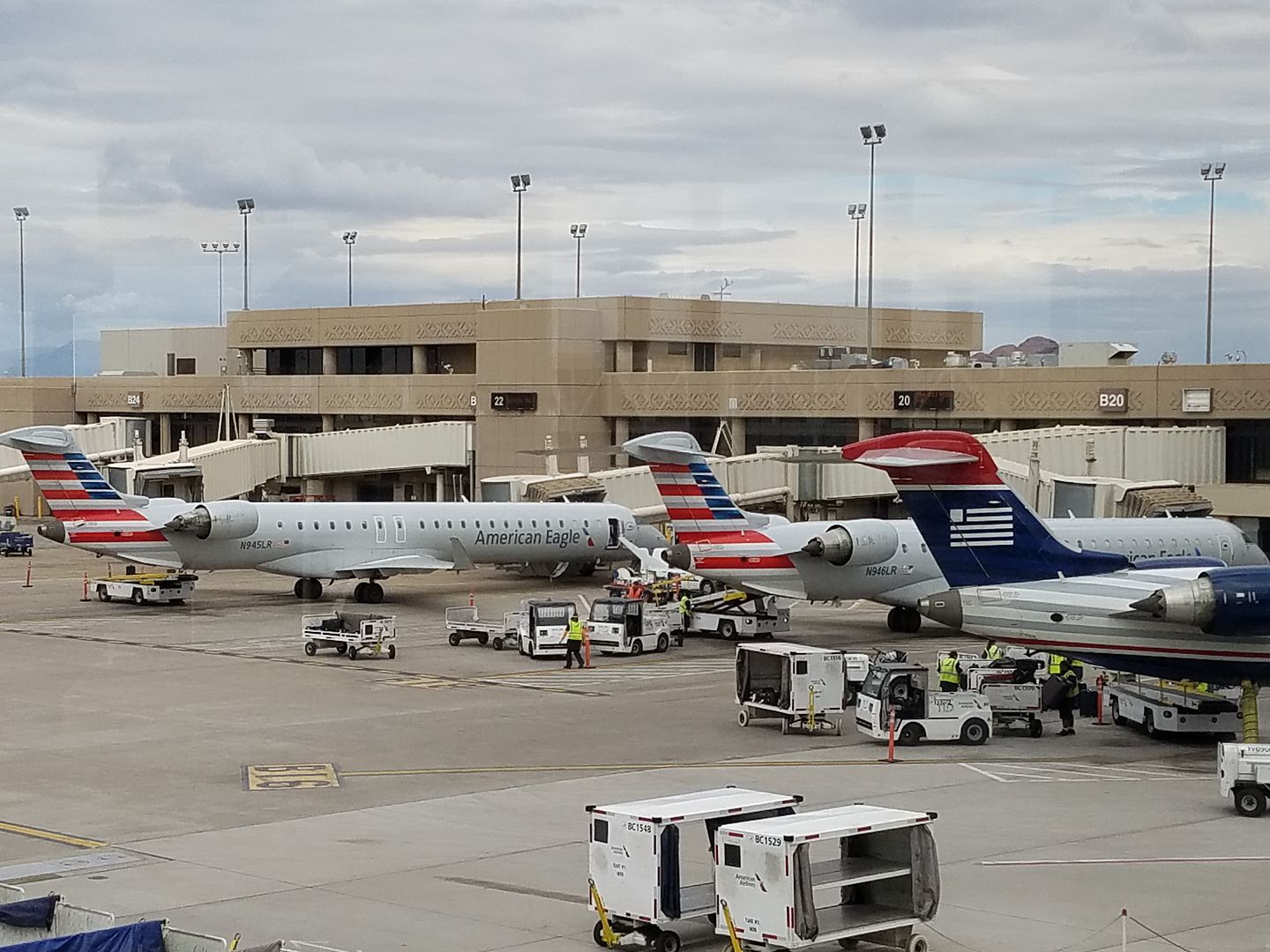 However living in Austin my choice is left to simply buy on schedule and price, which means buying from American less often and not going out of my way to fly them. But still earning Executive Platinum status with the amount that I fly.