I've never paid much attention to my 'stats' – I look at site traffic maybe once a month. I've been at this for many years, and have always written more for myself and if I can help others along that way that's great but I don't really write to get readers I write what I think is interesting and hopefully others will find those things interesting as well.
But I was trading emails about traffic with Million Mile Secrets, mostly exposing my ignorance about such things. And that lead me to look up my technocrati ranking. I haven't much paid attention to the methodology, my sense is it happens to do with what other blogs are linking to you especially those blogs that are themselves considered influential based on links to them.
And lo and behold I found myself listed as the #2 influential travel blog.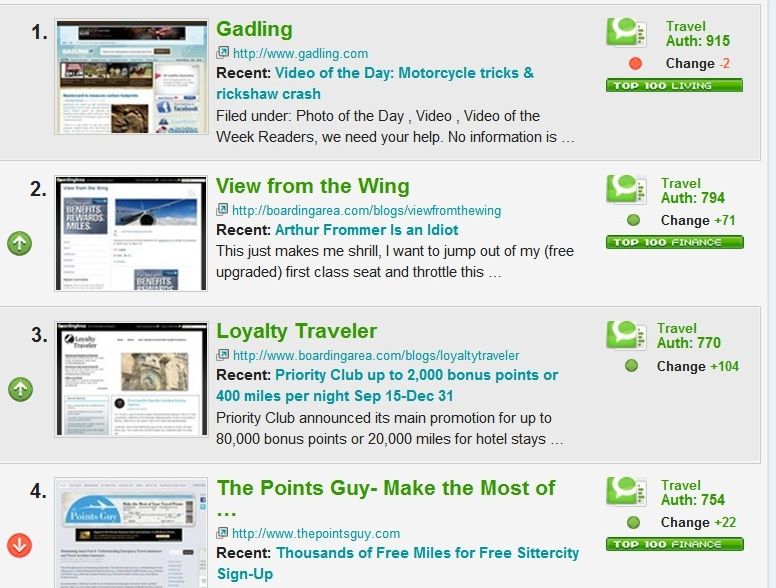 That probably points to flaws in methodology more than anything else, but it was still fun to see. Oddly, it listed me as the #40 blog on finance, #200 on business, and #188 on 'living'. Which probably suggests that there aren't enough business blogs, and that frequent flyer miles are very much a currency.
Hope you don't mind, but thought I'd share, since it did put a smile on my face. Probably won't last! And congratulations to Loyalty Traveler and The Points Guy who were listed right up alongside me and One Mile at a Time on the very next page!