Leave aside that hotels post their own bogus positive reviews, and competitor properties post their own bogus negative reviews. Sure, some people like to create an image of themselves as sophisticated, either by associating with a high status property or trashing a high status property — or by convincing people that where they stay is indeed high status.
The individual incentives aren't necessarily to spread the word about great places a traveler wants to return to. It can sometimes be better to keep them a secret.
Or so says XKCD web comic..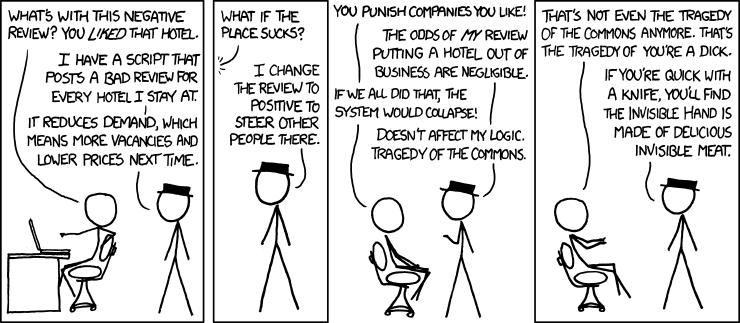 (HT: Dan R.)