If you want to book an award to Southeast Asia in business class it's really easy (except, say, around New Years). That's because there are so many connecting points that something is likely to be available. That's also true for visiting Eastern Europe, and indeed many of the places in the world you might go.
On the flip side there are very few awards tougher than French Polynesia. If you want to fly from the US to Tahiti there just aren't a lot of ways to do it:
Los Angeles – Papeete on Air Tahiti Nui

Los Angeles – Papeete on Air France (3x weekly)

Honolulu – Papeete on Hawaiian (Saturday only)

San Francisco – Papeete on United (3x weekly)

San Francisco – Papeete on French Blue (2x weekly, but doesn't offer business class
As a result awards are either available or they aren't there aren't a lot of tricks or strategies unless you're willing to fly to Asia or the South Pacific first. And usually when it comes to business class space it's just not available. That's why when space opens it's notable.
Right now Air France business class has some availability for two passengers a few days each month. That's better than I've seen it, whether searching in November or February or April.
Expect to pay 64,000 – 73,500 Flying Blue miles each way plus taxes and fees for saver award space (from Papeete to the US fuel surcharges are just $100, so taxes and fees of about $160 — much higher departing the US, with total taxes and fees around $520). This space may be available to Air France KLM Flying Blue members only and not to partners – but Chase, American Express, Citi, and Capital One points all transfer to Flying Blue.
I have a business class booking on Air Tahiti Nui for later this year and I'm looking forward to it because I haven't been in over a decade.
Once you make it to Papeete you're going to want to 'get out of town' as soon as possible. Most people find little allure in Tahiti itself. The archetypal experiences are on Bora Bora and to a lesser extent other islands.
Bora Bora is one of the most beautiful places in the world. I spent part of my honeymoon there at Bora Bora Nui when it was still part of Starwood (and before SPG had a redemption category 7). It's now the Conrad Bora Bora.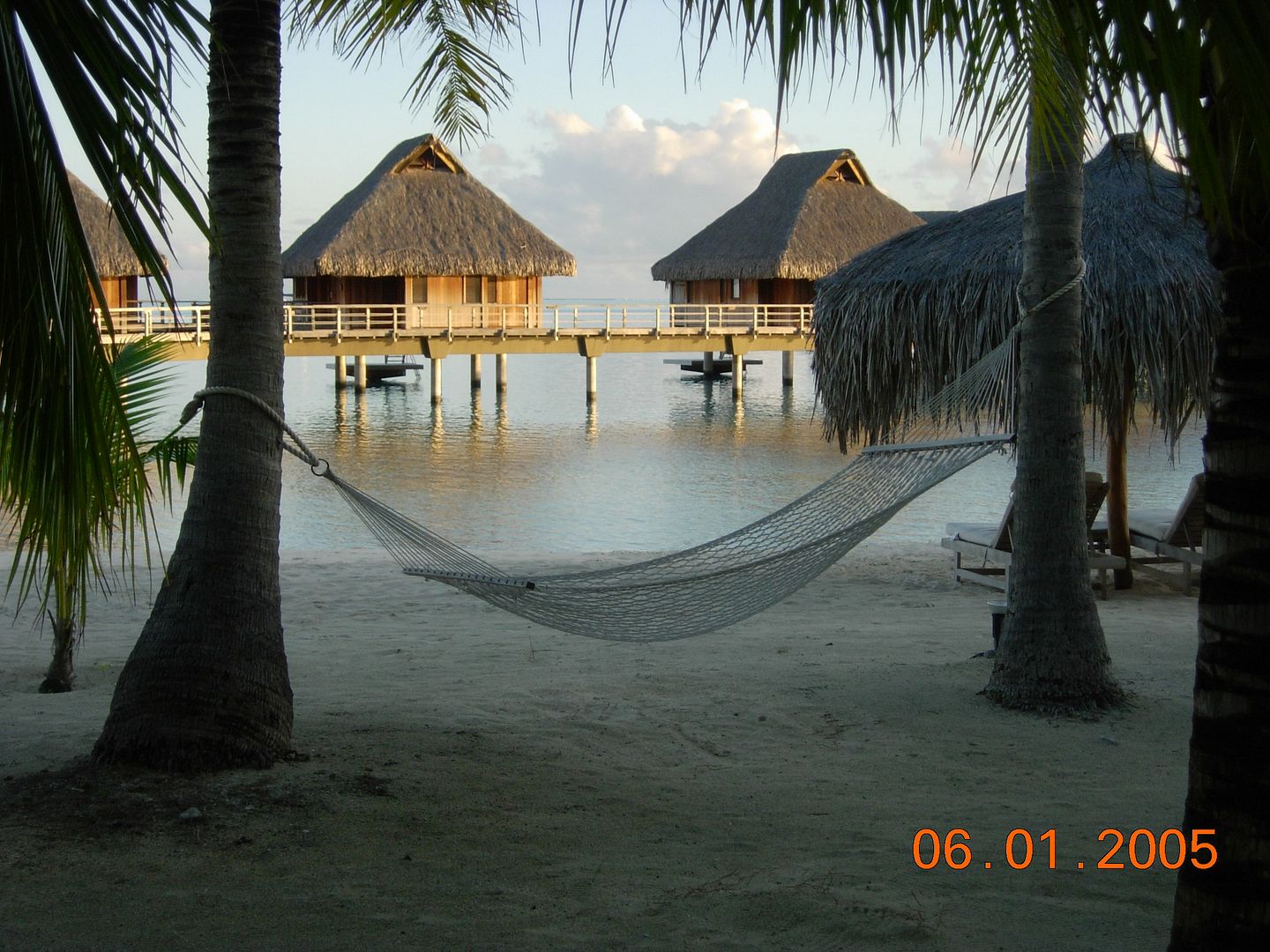 People who like to be super active aren't often happy with visiting (dubbing it "boring boring") but for relaxation and beauty it's marvelous. I think the backdrop and sand beaches are more stunning that the Maldives. Plus you aren't really trapped on property if visiting Moorea or Bora Bora. On Bora Bora, for instance, the town of Vaitape has several restaurants. Resorts on their own motu (island) offer shuttles to the mainland. You can go out to dinner to mix things up.
(HT: Retired Lawyer)