Alaska Airlines won the frenzied bidding war to acquire Virgin America. And now they've reached an agreement with the Department of Justice to allow the merger to go forward.
Alaska likely overpaid, but saw Virgin America — barely profitable even with low fuel prices — as the only opportunity to pick up gates at congested airports.
The combination makes for the biggest West Coast airline, and buys them a San Francisco hub to diversify away from the intense competition they face from Delta in Seattle.
Key to making the deal profitable, according to Alaska, is selling their Bank of America co-brand credit card to Virgin America's Bay Area customers.
From the outset it appeared that this deal should have sailed through anti-trust review. It's really pro-competitive. It's a much smaller deal than Delta-Northwest, United-Continental, and American-US Airways. In fact it creates an airline that, while still smaller than its domestic rivals (including the combination of Southwest-AirTran) that will be better positioned to compete against its larger rivals. There's only non-stop overlap on about a dozen city pairs.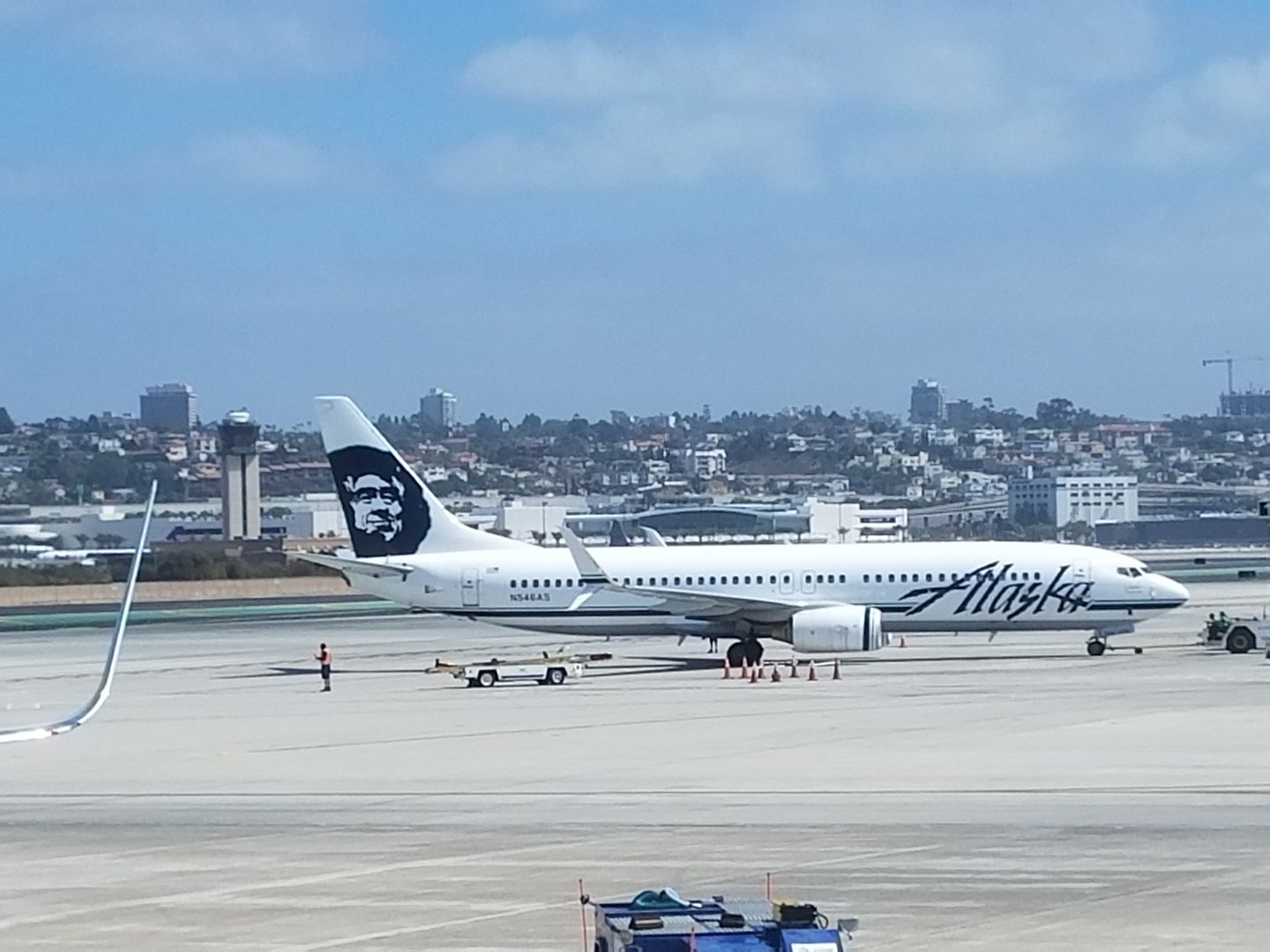 Yet the Department of Justice opposed the deal, and entered into protracted negotiations before sign-off.
While much of the speculation surrounded Alaska's codeshares with Delta, indeed earlier today there was speculation that the price of approval would be an end to Delta codeshares with Alaska, I've argued that the price of DOJ approvals would be scaling back American Airlines codeshares.
American and Alaska don't have an immunized joint venture, so they simply represent more than one airline selling a single flight. In that sense codeshares increase competition.
And in the end it's American Airlines codeshares that DOJ is extracting concessions out of to allow the Alaska – Virgin America deal to move forward.
Alaska Air agreed to "substantially reduce" the scope of a codeshare agreement with American Airlines to preserve competition, according to a filing Tuesday in federal court in Washington.
Alaska characterizes it differently in its press release,
Alaska did agree to implement limited changes to its codeshare agreement with American Airlines. The majority of Alaska and American codeshare flights will remain intact.
Here's what the 'limited' or 'substantial reduction' in American Airlines codesharing involves: Alaska can no longer codeshare on routes where Virgin America and American offer current competing service. In addition, they won't codeshare with American on routes where it would otherwise make sense for Alaska to launch new competitive service of their own.
This affect 45 of 250 markets. The biggest being:

Los Angeles – New York JFK, Boston, Seattle, and Chicago

San Francisco – Chicago, Dallas
This is a hit to Alaska revenue in the tens of millions of dollars per year. That's not enough to stop a multi-billion merger.
Alaska does not give up gates or slots at congested airports. So they won't be divesting any of the things they're actually buying in the Virgin America acquisition. However they do have to obtain government approval to sell or lease any Virgin America gates or slots that had been obtained from American in its own DOJ settlement as part of the US Airways merger at Dallas Love Field, Washington National, and LaGuardia.
For customers Alaska and American continue their full frequent flyer earn and burn relationship.