American has several changes to the AAdvantage program going into effect January 1. More changes to the program will come later in 2017. And there have been hints of airline changes that will influence elite benefits further still.
The airline's communications department just sent out a reminder, which is admirable because many of the changes are negatives for customers or at least aren't unambiguously positive (hence not the sort of thing you usually see communications folks promoting).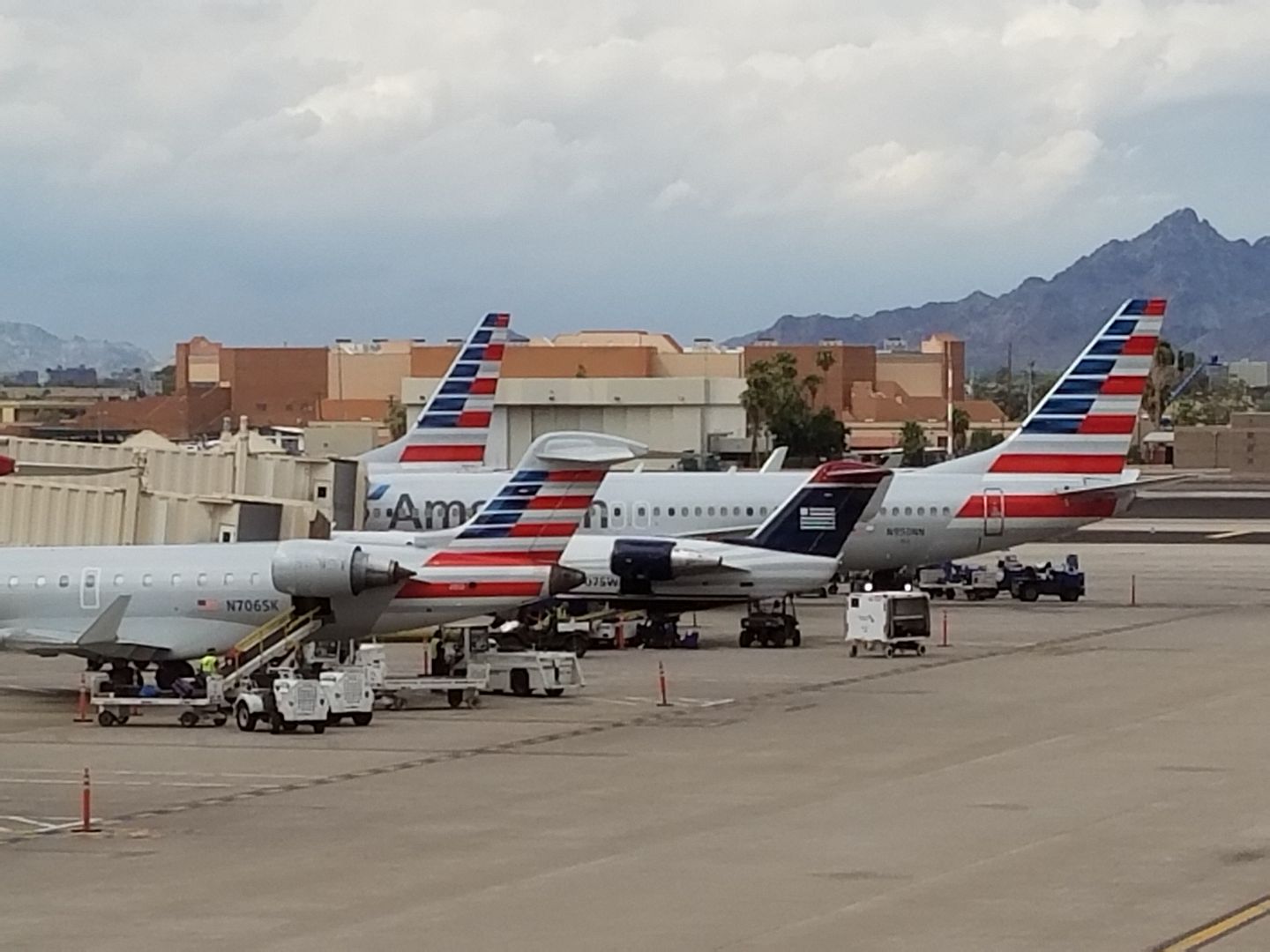 New Status Levels for the AAdvantage Program
American is introducing Platinum Pro, a 75,000 mile status tier, and formalizing benefits for ConciergeKey above Executive Platinum.
Platinum Pro requires 75,000 miles flown or 90 segments, and $9000 elite qualifying dollars. Benefits include:
Unlimited complimentary domestic upgrades

72 hour upgrade window (their upgrades begin to clear 72 hours out, this does not mean they will receive upgrades 72 hours prior to travel. Note that Platinums — the 50,000 mile status level — has its upgrade window reduce to 48 hours out so that the Platinum Pro level is 'better'.

9 redeemable miles per dollar spent on tickets, an 80% bonus, compared to the 60% bonus for regular Platinums. This is still less than the 100% bonus that Platinums received up until August 1.
American Airlines ConciergeKey is the 'super secret' level that George Clooney had in Up in the Air, in some sense equivalent to United Global Services and Delta 360.
ConciergeKey began mostly for corporate travel buyers and folks in their old VIP program back in 2007, and gradually expanded to individual high revenue customers.
Benefits have primarily centered around assistance during irregular operations. ConciergeKey provides airport escorts and pre-boarding sometimes as well as a dedicated customer service line. And since 2012 they get access to Flagship First check-in.
ConciergeKey supposedly gets proactive monitoring of flights for rebooking assistance.
It also has come with Executive Platinum status (since 2012), an Admirals Club membership and members can use miles to upgrade without paying the cash co-pay required of other members.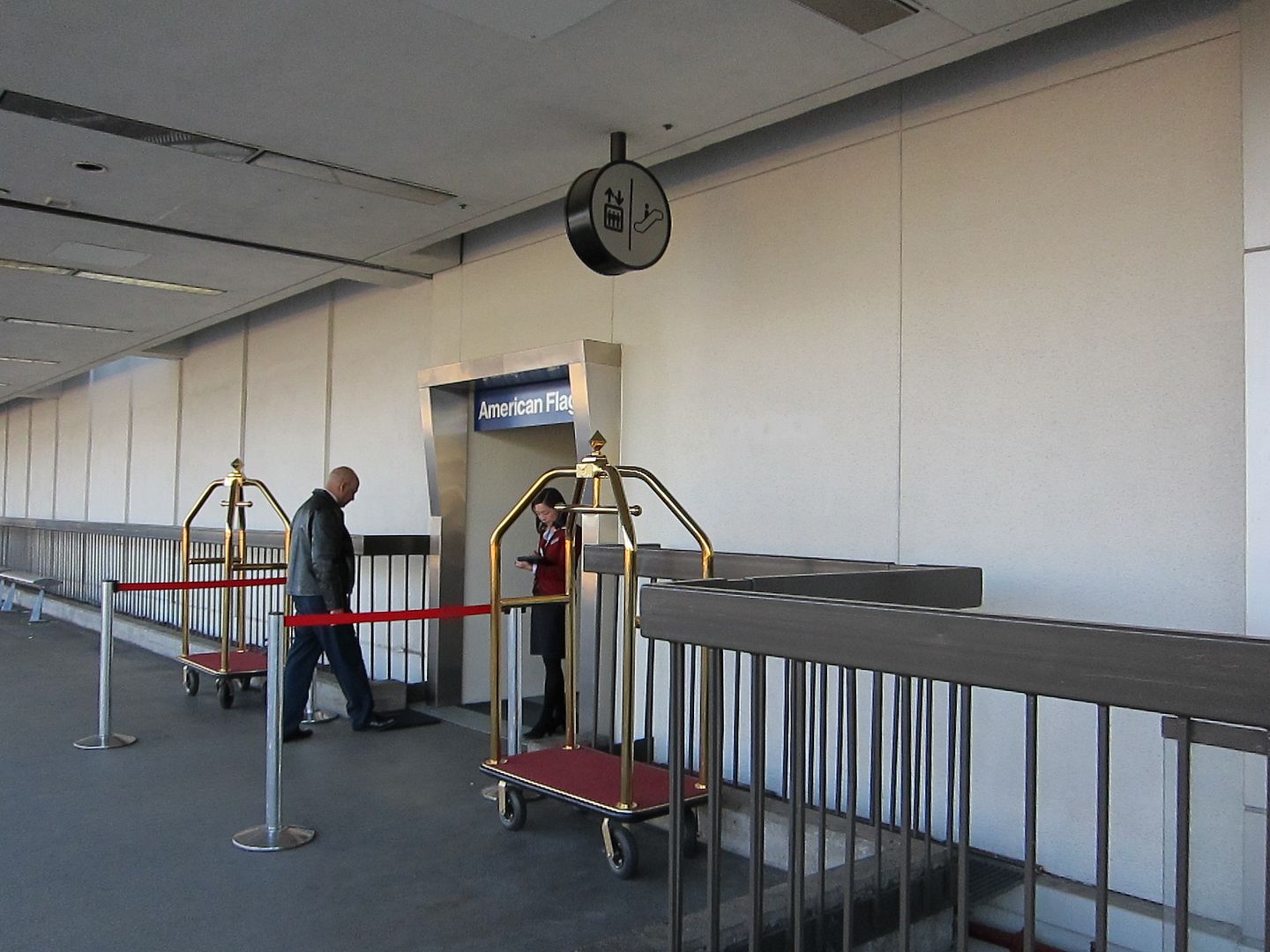 Flagship Check-in, LAX
You cannot qualify for ConciergeKey with a specific amount of flying or a published amount of spending, however over $50,000 in a year may be enough (or buying a $50,000 'AAirpass'). ConciergeKey is also given out to decision-makers of big corporate contracts.
Effective January 1 ConciergeKey becomes the de facto top tier in the AAdvantage program (in fact it is loaded as a status level in Sabre) because ConciergeKey members will receive top status on waitlists for flights and upgrades. ConciergeKey will be ahead of Executive Platinums, and their domestic upgrades will begin to clear 120 hours in advance of travel versus the current 100 hour Executive Platinum upgrade window.
We'll also see a higher boarding priority and a next flight guarantee for ConciergeKey members as well.
Elite Status Requires Minimum Spending
Starting in 2017, you'll have to meet minimum spending requirements in addition to miles (or segments) flown for American Airlines elite status.
This more or less copies United which copied Delta, both of whom already have such a requirement in place. They even copied the minimum 12 cents per mile dollar threshold.
Delta and United exempt members based outside the U.S. from this requirement. American does not.
Delta and United exempt members who spend $25,000 in a year on a co-brand card from this requirement (although United only applies this exemption to status up to their Platinum 75,000 mile level). American does not. Instead, American will allow spending on their Barclaycard co-brand cards only to earn elite qualifying dollars.
Spend $25,000 on a Barclaycard-issued American AAdvantage credit card and earn 3000 elite qualifying dollars.
Spend $50,000 on a Barclaycard AAdvantage Aviator Silver credit card and earn an additional 3000 elite qualifying dollars.
You cannot combine spend on more than one credit card to reach these spend thresholds (in contrast to Delta and United). It has to be $25,000 (or $50,000) on a single card. And you can not earn 3000 elite qualifying dollars (or 6000) from multiple cards.
There are two strategic considerations to this:

These elite qualifying dollars are valuable even to customers meeting minimum spend already. Even if you're going to earn elite status with sufficient ticket spend, you may want to earn elite qualifying dollars with credit card spend also. That's because an extra $3000 or $6000 in elite qualifying dollars can still be helpful, since sometime in 2017 American is going to order their upgrade list based on elite status and then prior 12 month elite qualifying dollars earned.
Timing when you meet spend matters. When you hit the spend levels of your credit card matters (when the qualifying dollars post). You'll have to consider whether you want to earn it quickly and at the beginning of the year, spread out 3000 EQDs on the Silver card early and 3000 later, etc. My approach will be to hold off crossing the spend threshold until the new upgrade priority algorithm goes into effect 'later' in 2017 in order to maximize the amount of time that it will help me on upgrade lists.
It is now possible once again to apply for the Barclaycard products. If you want the Silver, you need to first get the Red and wait three months to upgrade. You won't be charged the Silver card's higher annual fee during the 12 months from when you applied for the Red card.
This does nothing for American's members based outside the U.S. of course. However (as with Delta) flights on most partner airlines do earn qualifying dollars based on far class and distance. So non-US members flying, for instance, British Airways and crediting to their AAdvantage account can still earn elite qualifying dollars. And indeed discount premium cabin fares are some of the best ways to earn status under the new regime because they earn bonus qualifying miles and earn qualifying dollars faster than similarly-priced tickets on American.
More Changes Coming
There are more changes coming later in 2017 that we know about, though we don't have date certain for implementation.
Upgrades on domestic award tickets for Executive Platinums. This will happen sometime in 2017. We don't have the date when this change will happen yet.
Spending becomes a tie-breaker for upgrades. Currently upgrades are based on status and then time of request. At some point in 2017 that will change to status and then trailing 12 month total elite qualifying dollars. We don't have the date when this change will happen yet.
Eliminating (some) elite benefits on the cheapest fares. Probably the biggest change we expect to see in 2017 is the introduction of Basic Economy fares. American hasn't yet announced what those fares will entail but we can assume based on what Delta and United have done already that they will not allow upgrades. They may not allow elites to have advance seat assignments at all, let alone access to extra legroom Main Cabin Extra seats. It will be a departure from treating elite customers well every time they step onto an American plane — the elite customer will be treated differently on their expensive business ticket than they will for a leisure trip when they buy the cheapest fare available.
There may be other changes as well, for instance American has said they would be introducing 'domestic premium economy' in 2017 but without details on what that means.
What These Changes Mean for Customers
Customers who flew 75,000 or more miles a year will be higher up in the upgrade queue than those flying just 50,000 miles. ConciergeKey members jump to the top of the upgrade list, above Executive Platinums. Those folks benefit from the new tier changes.
American's move to revenue-based accrual, which came in August, and the 2017 requirement of minimum spend towards status are near-exact duplications of changes that Delta and United did already. Those followed an award chart devaluation in March that brought AAdvantage award pricing closer in line with United and Delta. So there's little innovative, or for that matter distinguishing, about American's approach.
There's far less reason to choose American as a result of its AAdvantage program that there used to be. They've already reduced the number of systemwide upgrades that top tier elites earn, for instance, while Delta now offers a similar number to their own top tier members and without minimum required fare requirements just like American. And American's award availability, and upgrade space, has gotten much harder (indeed is now even worse than United's and Delta's for flights on their own aircraft, though I value my AAdvantage miles for partner first class to Asia and the Mideast).
Meanwhile the new Platinum Pro level is a devaluation for American's million milers who earn lifetime Gold at 1 million miles and lifetime Platinum at 2 million miles. It's not possible to earn higher lifetime status, and American's 2 million milers who used to be one level down from top tier will be just one level up from the bottom tier. Coupled with changes coming next year to how upgrades are prioritized those who earned lifetime status but aren't spending much with the airline today get pushed to the bottom of the upgrade list within the Platinum tier as well.
The AAdvantage program certainly isn't better in 2017 than it was in 2016, and is materially worse than it was in 2015. That's not surprising, it's the direction that the US industry's largest airlines have been moving.