At the end of April I broke that American was looking to add a bunch of seats to its new Boeing 737s.
A few days later it was revealed that the plan involved reducing seat pitch (the distance from seat back to seat back) in 3 rows of economy from 31 inches to 29 inches, shrinking the rest of coach from 31 inches to 30 inches, and even smaller lavatories than are offered today.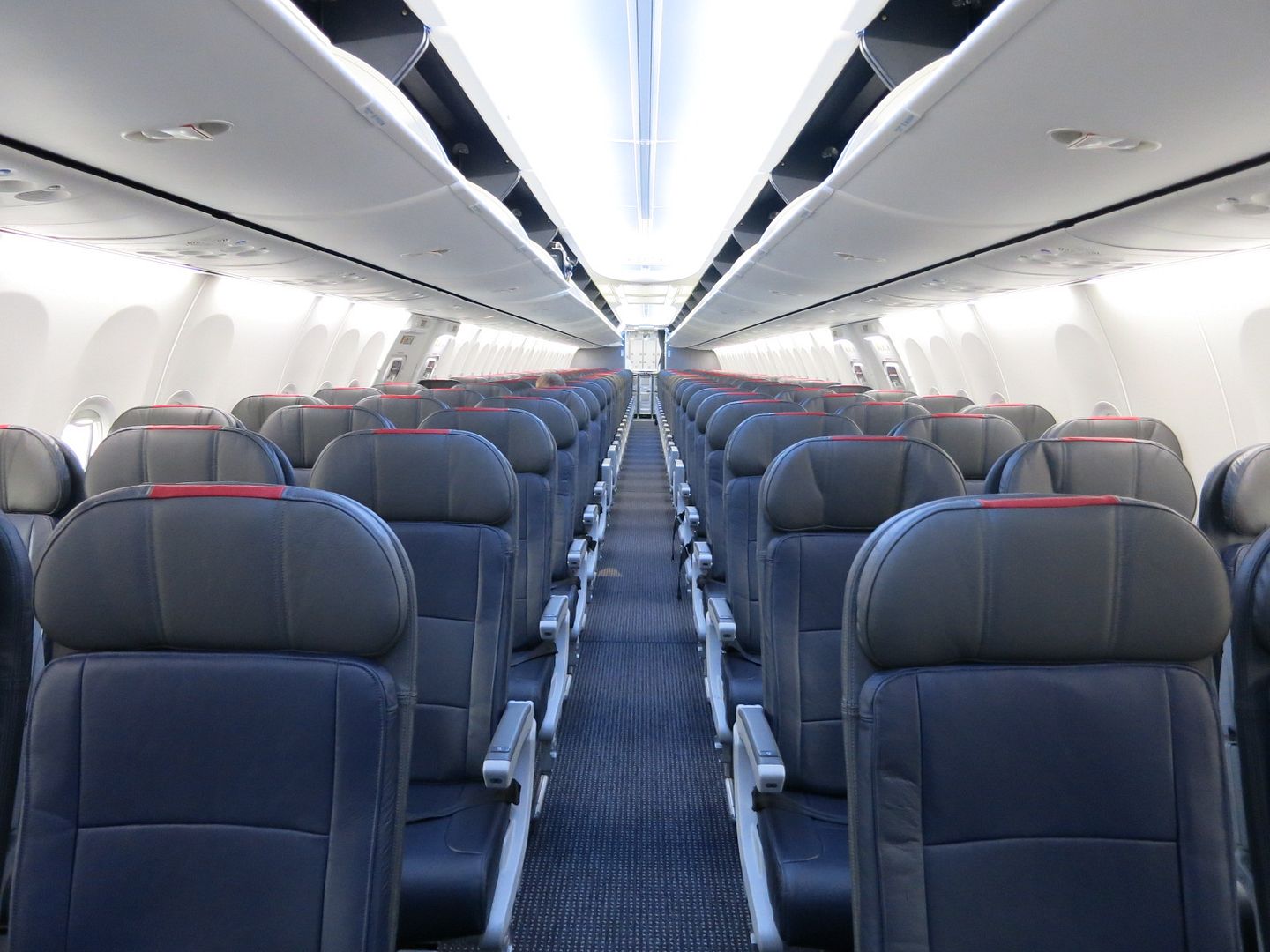 Current American Airlines Boeing 737-800 Economy Cabin
American, in other words, would offer some coach seats on this aircraft virtually indistinguishable from Spirit Airlines.
Not to worry, we were told, because they'd make up for reduced legroom with less comfortable seats.
More seats mean a lower cost per seat, and the opportunity to sell more tickets. It's a strategy for giving up on earning any sort of revenue premium for their product.
In contrast, Southwest and jetBlue still offer more legroom. They do not ban customers on the lowest fares from making changes or bringing on their rollaboard bags. And Southwest doesn't even charge for bags (for now). Customers do have a choice, and they need to be educated about that choice.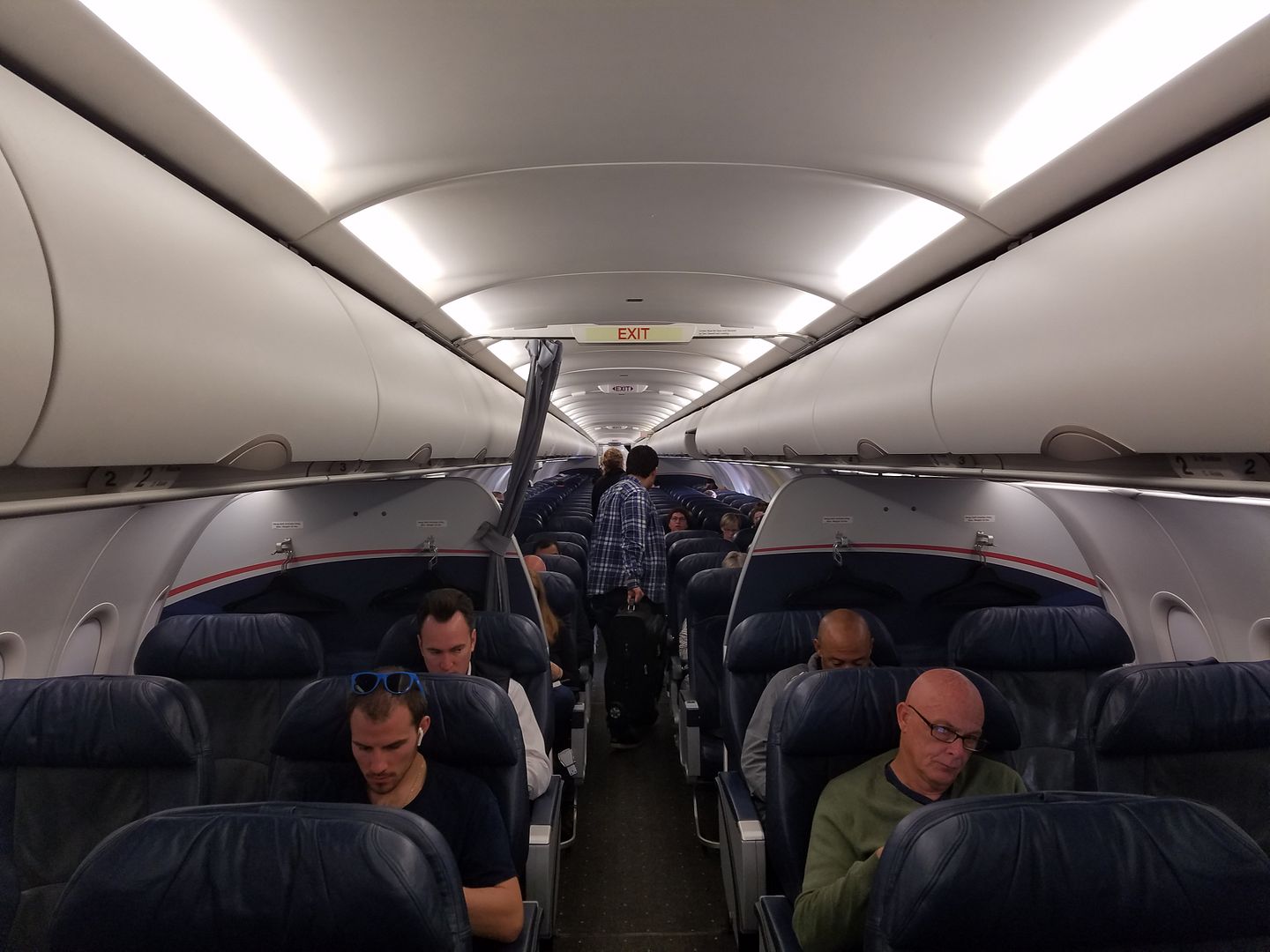 And You Didn't Think it Could Get Worse Than Legacy US Airways Aircraft
Apparently there's a limit to how bad the economy experience can get on American Airlines because they've announced a slight modification to the plan for their Boeing 737 MAX aircraft.
Instead of 3 rows with as little as 29 inches from seat back to seat back, all economy rows will have 30 inches. But they're not going to take out seats to get there, they're going to eliminate a row of Main Cabin Extra. Extra legroom seats at the front of the aircraft have an extra 3 inches of legroom, usually, so by distributing one row's extra legroom to the three rows squeezed the most they can avoid the headline about offering less legroom than anyone else.
Make no mistake, these will still me less comfortable aircraft than you're used to with more seats than before.
30 inches from seat back to seat back is less than the standard 31 inches today
Slimline seats (less padding) are uncomfortable enough on a 2 hour flight, these planes are the mainstay of the airline's domestic fleet designed for flying long distances like cross country and Hawaii
There will not be any seat back entertainment, which isn't so important to me but matters to many readers.

Seatback TVs are Going Away, Just Like Legroom