In the American Airlines internal 'Tell Me Why' podcast Kurt Stache, American's Senior Vice President of Sales, Marketing, and Loyalty talked about the airline's new Airbus A321neo, on board entertainment, the airline's new mission, and getting customers to want to recommend the airline. He's a legacy American Airlines executive who once ran the AAdvantage program, and AAdvantage reports up to him.
The New Airbus A321neo is Now in the Fleet
I was excited to fly the American Airlines Airbus A321t inaugural in 2014. I was excited to fly the Boeing 787-8 inaugural in 2015, the Boeing 787-9 inaugural in 2016, and the Boeing 737 MAX in 2017 (because I wanted to know what the new domestic product was going to be like).
In contrast I didn't bother to fly the A321neo inaugural, because it's an extension of the Oasis interiors project we've already seen with less distance between seats, less padding in the seats, and no seat back video.
Stache emphasizes the aircraft's range; 20 first class seats (albeit with less legroom and a less comfortable seat than customers may be used to); 47 extra legroom coach seats (though with less legroom in those seats than the airline offered on their 737-800 and MD80 aircraft); larger overhead bins so there's enough space for each customer to bring on one carry on; satellite wifi; and seat power.
Live TV and Power at Every Seat
The airline now has free live TV on over 700 planes – 12 channels on its narrowbodies, 4 on widebodies. Of course that's available for streaming onto your own device and not via seat back video screens like Delta is committed to.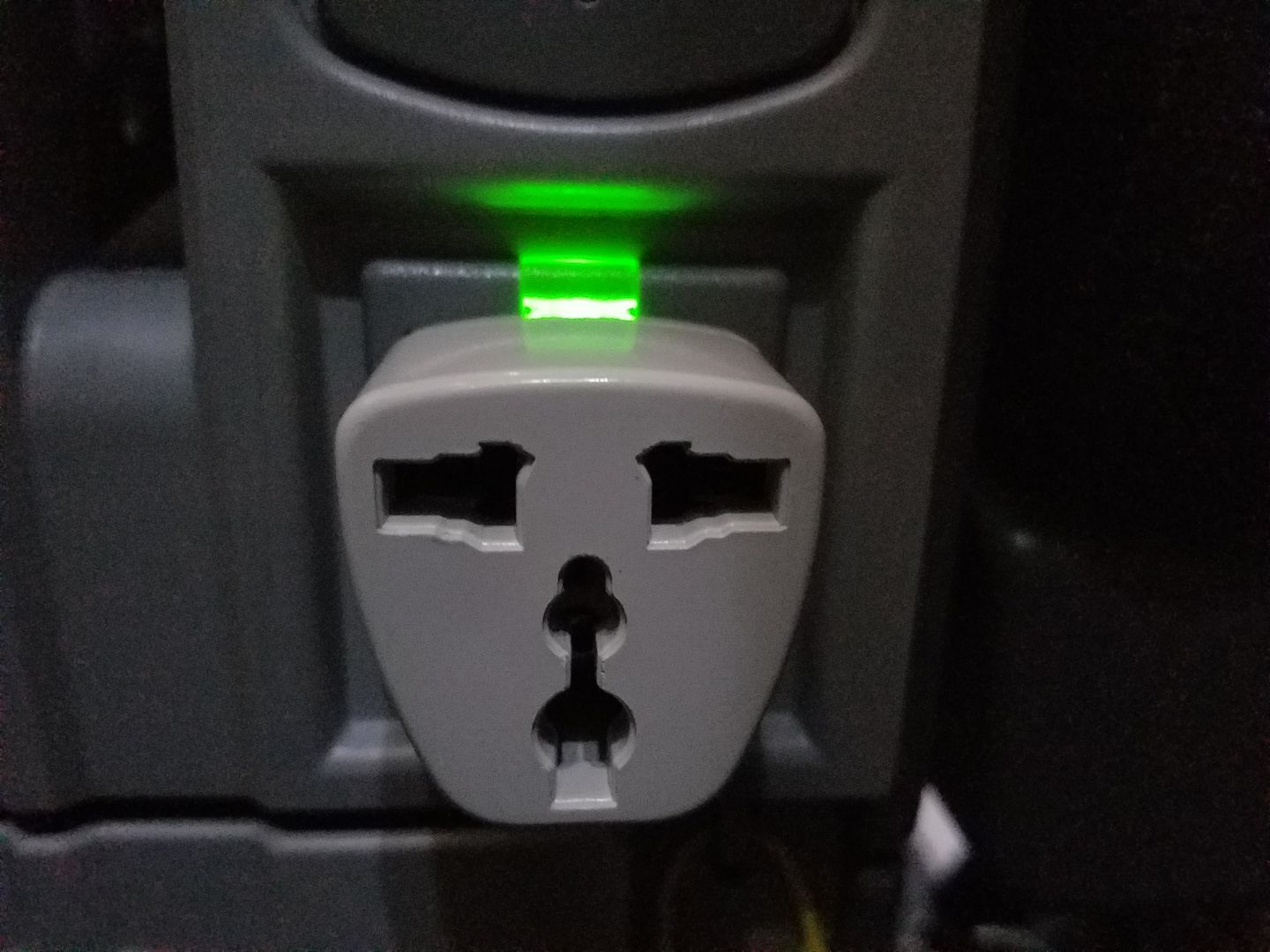 Finally we'll have power at every seat but not until the end of 2021, including on 2 class regional jets. Power at every seat though in some cases meaning that two seats share a power outlet so it isn't power for every passenger).
Likelihood to Recommend Scores
Delta focuses on its net promoter scores and argues they earn a revenue premium as a result of customers preferring to fly the airline.
American surveys over 1 million customers per year, though I'm surprised the number is that low actually. They see the most important question on these surveys as likelihood to recommend and "since the merger we've seen the LTR scores increase quite a bit." It's not clear how much of that simply stems from updating legacy US Airways aircraft.
Stache reports at "the biggest impact to LTR is dependability" and that "there's a 20% decline in LTR scores when an airplane arrives late and that's why we have significant focus in 2019 on running a more dependable airline."
American Clarifying its Brand Purpose
Stache reported on the airline's brand project,
It's been a long time since we've had a real brand purpose and a brand campaign and so the marketing team is well underway on this project and we have interviewed or surveyed over 10,000 team members and customers both analytically, qualitative, quantitative, to get a sense of what is our brand purpose. We're well underway, we're now under the creative phase of this.. the goal is to launch something by the end of this year..
Currently the airline lacks a mission statement. It's not clear what they're trying to be, and I find employees often get a sense for mixed messaging – whether they're trying to be a premium carrier (thanks to investments in international business class hard product, lounges, and the ConciergeKey program) or an ultra low cost carrier (given the seating in their new domestic product, even the poor first class seats).
I do think that a mission and purpose for the company gets set at the top. While surveys can help you understand how others perceive you, and what your reputational assets are, setting the vision and purpose needs to come from leadership and not surveys. I'm excited to see how this project develops, though, because a clear statement about who the carrier is can help,
Clarify what investments the airline should be making

Help employees focus on goals that align with those of the business

Serve as a tool to beat back bad decisions that are inconsistent with the vision
Hopefully what we get is that real clarifying purpose, and not just an ad campaign.