American Airlines ConciergeKey is the 'super secret' level that George Clooney had in Up in the Air, in some sense equivalent to United Global Services and Delta 360.
ConciergeKey began mostly for corporate travel buyers and folks in their old VIP program back in 2007, and gradually expanded to individual high revenue customers.
Benefits have primarily centered around assistance during irregular operations. ConciergeKey provides airport escorts and pre-boarding sometimes as well as a dedicated customer service line. And since 2012 they get access to Flagship First check-in.
ConciergeKey supposedly gets proactive monitoring of flights for rebooking assistance.
It also has come with Executive Platinum status (since 2012), an Admirals Club membership and members can use miles to upgrade without paying the cash co-pay required of other members.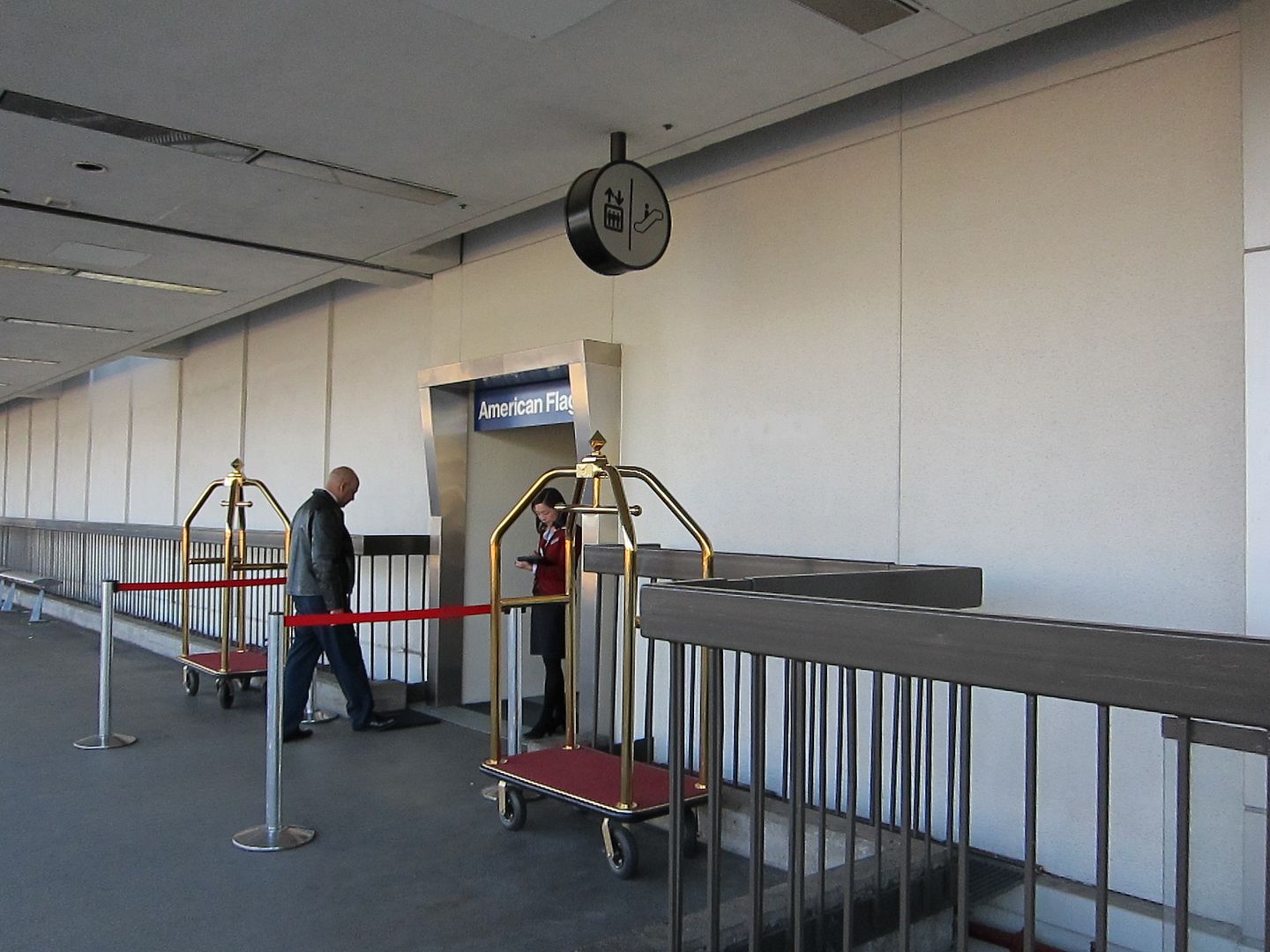 Flagship Check-in, LAX
You cannot qualify for ConciergeKey with a specific amount of flying or a published amount of spending, however over $50,000 in a year may be enough (or buying a $50,000 'AAirpass'). ConciergeKey is also given out to decision-makers of big corporate contracts. Before the US Airways merger there were between 10,000 and 15,000 ConciergeKey members.
One nice benefit is that on tight connections they may be met on the jetway of their arriving flight and driven on the tarmac to their onward gate in a Cadillac (United uses Mercedes and Delta Porsche).
This year ConciergeKey became the de facto top tier in the AAdvantage program (in fact it is loaded as a status level in Sabre) because ConciergeKey members will receive top status on waitlists for flights and upgrades. ConciergeKey are ahead of Executive Platinums, and their domestic upgrades start to clear 120 hours in advance of travel versus the current 100 hour Executive Platinum upgrade window.
There's also a a next flight guarantee for ConciergeKey members as well.
And ConciergeKey members have access to American's Flagship Lounges (so far open at New York JFK, Chicago O'Hare and Miami, and opening at LAX later this month) but not Flagship First Dining.

Flagship Lounge Miami
Now there's a new benefit for 2018. ConciergeKey members are just now receiving their welcomes for 2018 and they're being told they can gift Executive Platinum status to one person. This makes sense, you don't want your most lucrative customers to have their spouses, for instance, poorly treated when flying the airline alone.
"This year, we're offering you and a select few ConciergeKeySM members the opportunity to gift AAdvantage®Executive Platinum status to another AAdvantage member."

— JonNYC (@xJonNYC) December 7, 2017
I've seen this report from several other ConciergeKey members this afternoon as well — however I have also seen reports of emails received that do not mention this benefit.
Executive Platinum was top tier in the AAdvantage program before the revenue-based ConciergeKey became de facto top tier with higher upgrade priority and earlier clearing. It comes with unlimited complimentary domestic and short haul international upgrades, no fees on award changes and redeposits, a 120% bonus on mileage earning from flights, and other benefits.