Joint ventures seek anti-trust immunity to allow airlines to work together on schedules and pricing, and to split up the revenue they earn together on designated routes.
Proponents argue that they're a second-best workaround to limits on foreign ownership of airlines. There's be no anti-trust issue getting together to decide on schedules and price, for instance, if American Airlines and British Airways were owned by the same company. But since that's not legal, they seek an exemption to be able to do this on a more limited basis.
However joint ventures remove competitors from the field. Foreign ownership could increase competition, these joint ventures reduce competitors, so they're a second-best by far.
Some of the current US airline joint ventures include,
American: with British Airways, Iberia and Finnair across the Atlantic

United: with Air Canada and Lufthansa across the Atlantic

Delta: with Air France KLM and Alitalia, and with Virgin Atlantic, across the Atlantic (a request to drop Alitalia and combine these into one joint venture is pending)

Delta: with Aeromexico, also with Virgin Australia, and with an agreement with Westjet pending

United: with ANA across the Pacific

American: with Japan Airlines across the Pacific
Currently in order for the government to approve anti-trust exemptions, airlines must make the case that the deal is going to benefit consumers. There are clear downsides to consumers, and the majority of benefits accrue from codeshares and alliance partnerships (codeshares have their clear downsides as well, because technological challenges often mean codeshares are difficult handling seats and upgrades).
During Thursday's earnings call American's Executive Vice President of Corporate Affairs (among other things, their lobbying guy) spoke about the airline's joint ventures and suggested that the current administration's Department of Transportation is developing a new way of looking at these types of deals.
He suggested,

That their Qantas joint venture could be approved by the end of the year, or the beginning of 2019
They'll wait until early 2019 to have Aer Lingus included in their transatlantic joint venture
It'll take until the second half of 2019 to get a joint venture approved with LATAM.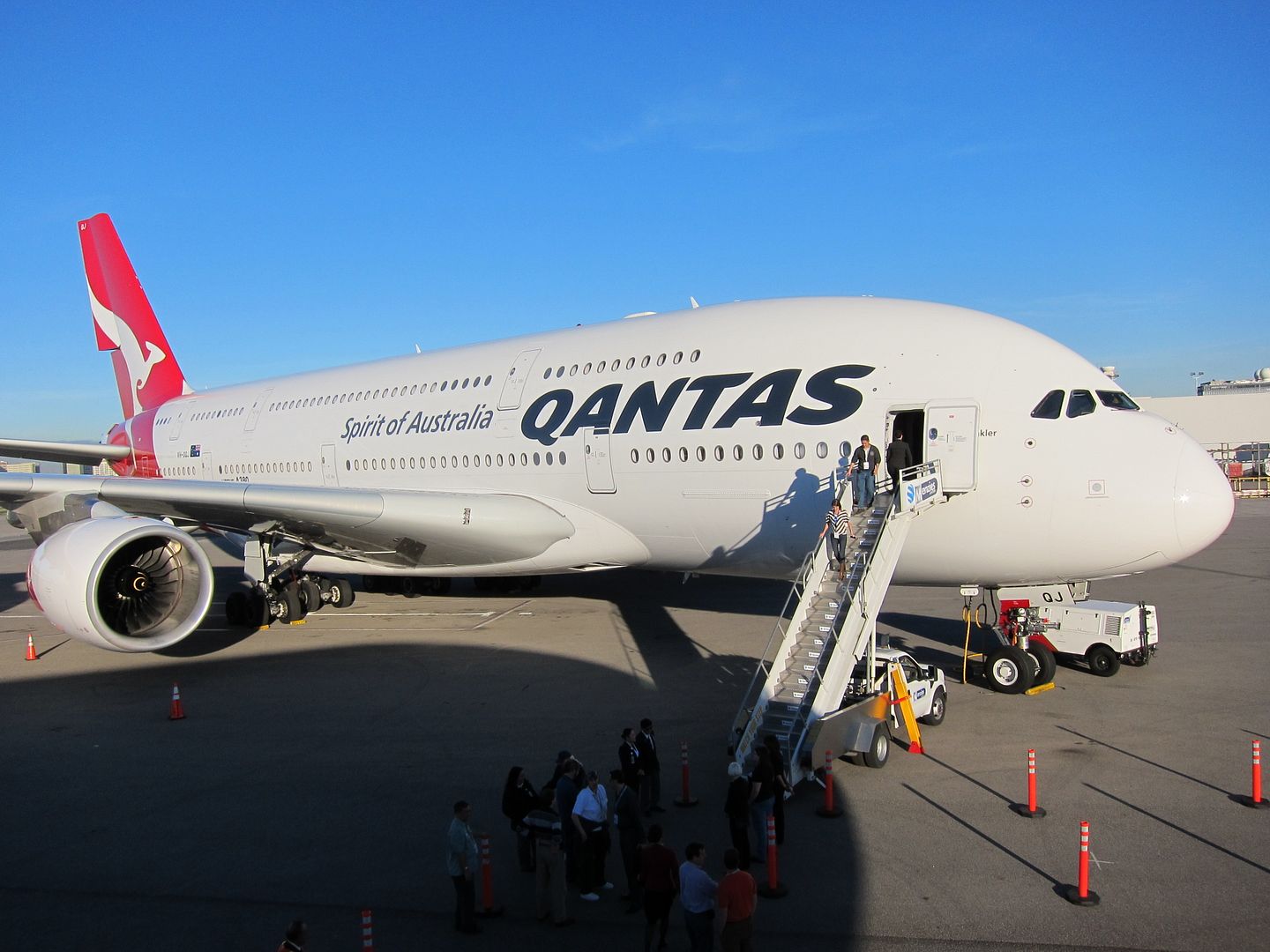 Their joint venture with Qantas was going to be rejected by the Obama Department of Transportation, so they withdrew it. They've done a lot more work on their application to give the DOT a fulcrum around which to offer a different conclusion, and the bet has been that the Trump administration would be friendlier to airlines (and less friendly towards anti-trust enforcement) than the prior administration.
Johnson reports that the DOT is taking a new "look at the whole concept of antitrust immunity around JVs" presumably one that's more amenable towards approving them, and completion of that framework has slowed approval.
Meanwhile, Aer Lingus is owned by IAG, the parent company of British Airways and Iberia with whom American already has a joint venture across the Atlantic. However DOT is moving slowly there because, in Johnson's telling, they view Aer Lingus as a low cost and low fare carrier and they believe it's different than other agreements they've signed off on in the past.
Finally their deal with South American carrier LATAM is pending Chilean approval, and once that's complete they intend to submit a newly crafted proposal to DOT based on their experience working with their regulator on recent submissions and the new ethos in the department.