Long tarmac delays of over 3 hours for domestic flights and 4 hours for international flights are forbidden by 14 CFR Part 259 and 49 U.S.C. §§ 41712 and 42301. Airlines can be fined if they don't make customers aware of their right to deplane and make it possible for them to do so. Each has to have a plan in place to comply, however during bad weather and other unforeseen events they do not always follow their own plans or learn that those plans aren't adequate.
Weather is the most common cause of long tarmac delays. There may not be gate space to get passengers off, especially when a plane diverts. Sometimes aircraft divert and the problem is a lack of immigration or security personnel. Blame may lie with the government or with the airport, but it's expected that the airline solves this.
It used to be that an airline would focus more on getting each flight to its destination as quickly as possible, believing it's better to get passengers and aircraft where they're going than cancel flights and let passengers off. That equilibrium was shifted in law, and airlines are now supposed to let passengers off of planes rather than holding them on the aircraft — even though it may mean more flight cancellations and mean people don't get where they're going as quickly.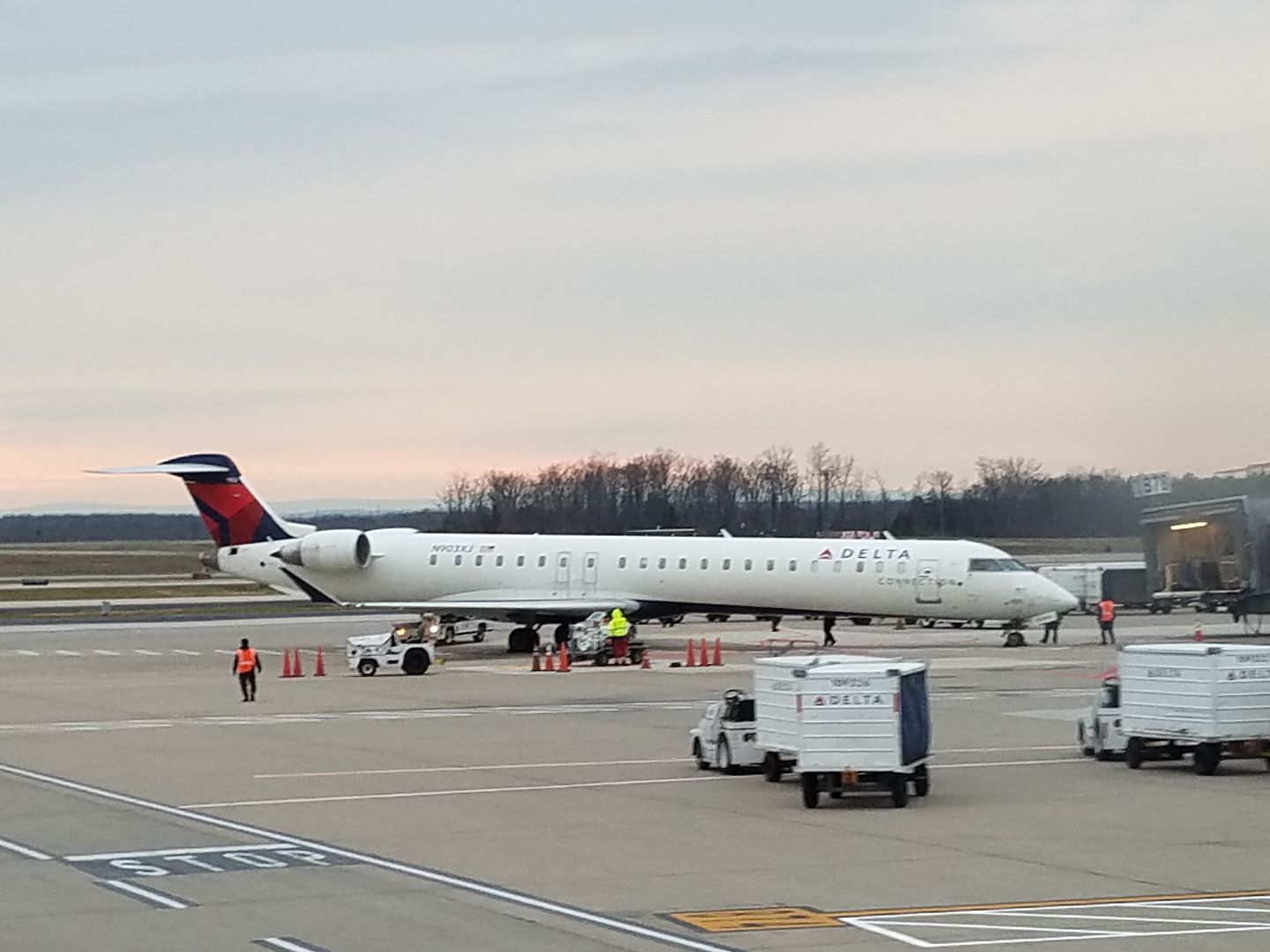 Delta was fined $750,000 with $450,000 credited for funds they've already spent for 11 tarmac delays including their January 2017 IT meltdown.
American Airlines was fined even more: $1 million, and it too received $450,000 in credit for funds spent compensating passengers so the amount they'll pay is $550,000.
They were potentially on the hook for much more. 1534 passengers were on board the 13 flights covered by the consent decree. Penalties are available up to $27,500 per passenger so the airline's total potential liability was $42,185,000. The Department of Transportation settled for a much smaller amount.
The actual consent decree makes for interesting reading. The most striking flight, to me, was this one (emphasis mine):
After flight 1540 landed at AUS, American Airlines was unaware of the aircraft's location for two hours and thirty minutes. Once the carrier learned of the aircraft's location through a radio call, it began the process of navigating the aircraft toward a gate to deplane passengers, however, the carrier failed to deplane passengers before the three-hour mark.
Five of the thirteen flights the DOT is fining American over were diversions to my home airport of Austin. Dallas Fort-Worth doesn't handle storms well, is often referred to as 'Doesn't Function Wet'. And Austin gets crowded. However this is a known issue, and the airline needs to have sufficient resources in place including staff and air stairs to move passengers off of aircraft.
Overall tarmac delay rules shift the equilibrium from airlines seeking to do what is most operationally efficient getting people and aircraft to their destinations as quickly as possible to pulling the plug on flights and letting passengers off of planes. Much of the time continuing on makes sense, but it's the outlier cases where an airline bets wrong that get news and are the most miserable to sit through.
Airlines probably aren't most to blame in some sense when this happens, but it's also amazing that an airline like American would be unaware of the location of its capital assets and customers. US airlines turn over way too much control of their business to the US government, from security to facilities management (airports) to the movement of their aircraft (government-provided air traffic control). Unfortunately big fines for the poor performance of some of those government agencies haven't pushed airlines to take back that ownership.
American by the way received the very first tarmac delay fine in 2011.