American Airlines flight AA31, an Airbus A321 from Los Angeles to Honolulu, was escorted by F22 fighter jets today.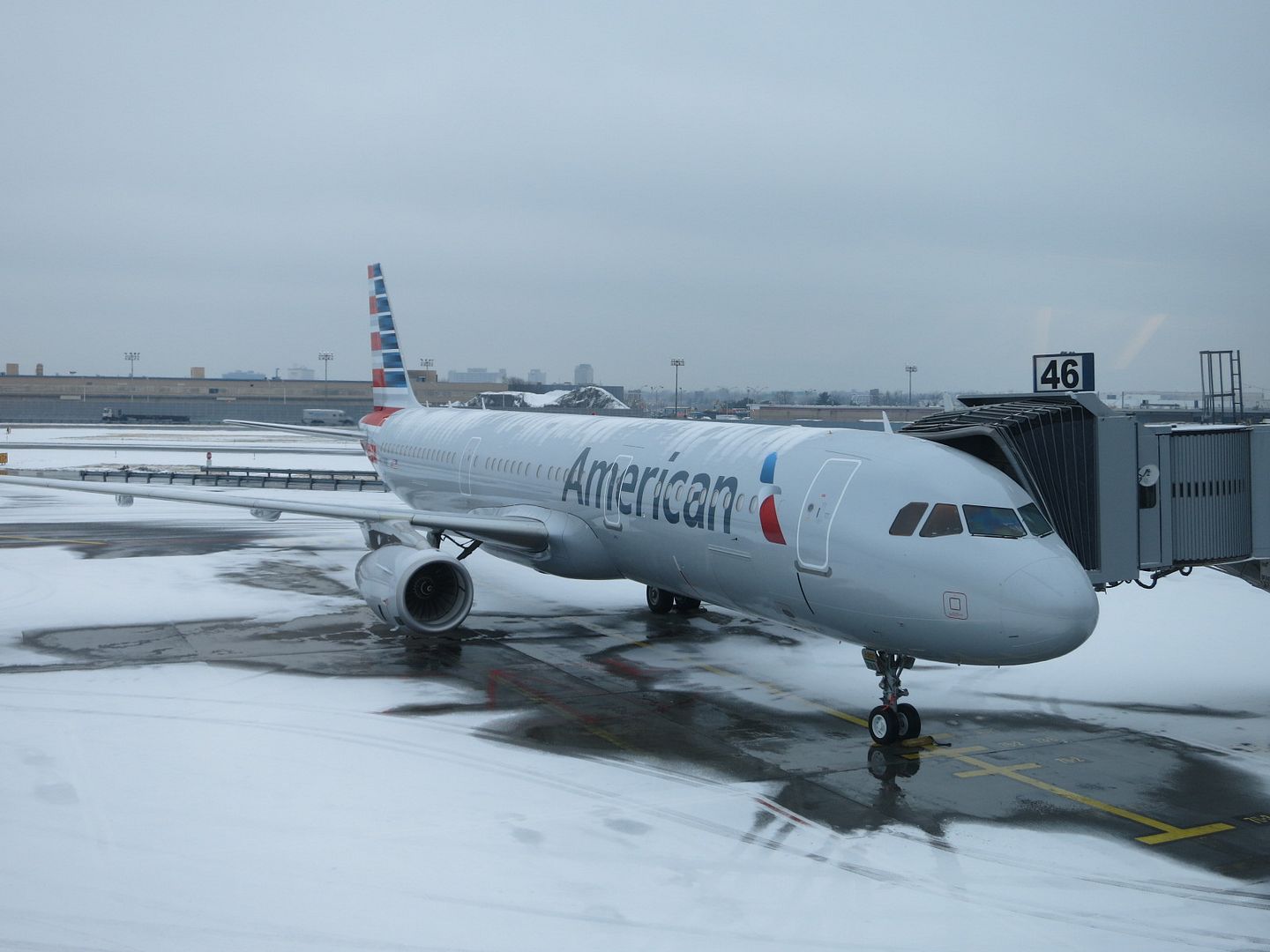 American Airlines Airbus A321
A man standing by the forward lavatory had his laptop with him. I've heard stories from flight attendants of passengers bringing their iPads into the lavatory for something to watch while they go.
The man was "waiting for the bathroom" and "a flight attendant asked him to sit down."
Reportedly he "appeared to try the cockpit door before he was subdued." The cockpit door, of course, was locked.
The passenger was restrained by law enforcement and other fliers on Flight 31 from Los Angeles, the person said. The severity of the threat was still unclear. The pilots made a gradual descent from cruise altitude to lower levels out of precaution to limit the potential damage in the event there was an explosion, according to the official.
This is being reported as though it means 'the laptop threat is real'.
The laptop threat is no longer abstract. #travel #paxex #AA31 https://t.co/GF2tkSrkTb

— Julie Johnsson (@juliejohnsson) May 19, 2017
Bear in mind that fighter jets escort planes primarily to be prepared to shoot down the aircraft if called upon to do so.
There is of course no word at this time to suggest that there was anything nefarious about the laptop. Although if the administration wanted to advance its case for extending the laptop ban to more flights, including domestic flights, this would be a strategic way to go about it.
To be clear, at this point very little has been reported about what the passenger may have actually done beyond what's repeated here. We may learn that there's more too it, and I don't express a judgment about that. However the reporting, based on little evidence at this time that there was an actually-dangerous laptop but still repeating concerns about flying with laptops, strikes me as unfortunate to say the least.
The "individual who disrupted the flight has been detained" according to the Department of Homeland Security. The threat to passengers who fly with laptops does, indeed, appear to be real.
Update: The passenger was reportedly drunk before he even boarded the flight. (HT: straver) In any case, the laptop piece appears to be a total non-sequitur.
The Los Angeles airport police said at LAX, Uskanil was involved in a separate security incident and was detained but subsequently released.

Police said the suspect went through a door from an LAX concourse that led onto an airfield ramp. He was spotted by a contractor and detained.

Airport police investigated and determined that Uskanil had been drinking.

…Several hours in, passengers and authorities said, he allegedly tried to break through the cockpit door, throwing himself up against a beverage cart as he tried to force his way into the first-class cabin.

Passengers said the man had a blanket or towel on his head, and didn't say anything as he pushed forward.

…"It took seconds," said Lee Lorenzen, of Orange County, Calif. "He was pushing against the cart and a bunch of guys grabbed him. They found some duct tape. There were pillows and blankets. And they taped him to his chair."