Delta is buying 20% of LATAM, pulling it out of its partnership with American Airlines and also out of the oneworld alliance. In order to get that deal done they have to give up their 9% stake in Brazilian carrier Gol.
Gol wasn't a great partner for Delta, which doesn't have a huge presence in Brazil and so the opportunities to feed Delta flights were limited.
Gol would be a much better partner for American, which serves four cities from Brazil and flies to the country from four of its hubs.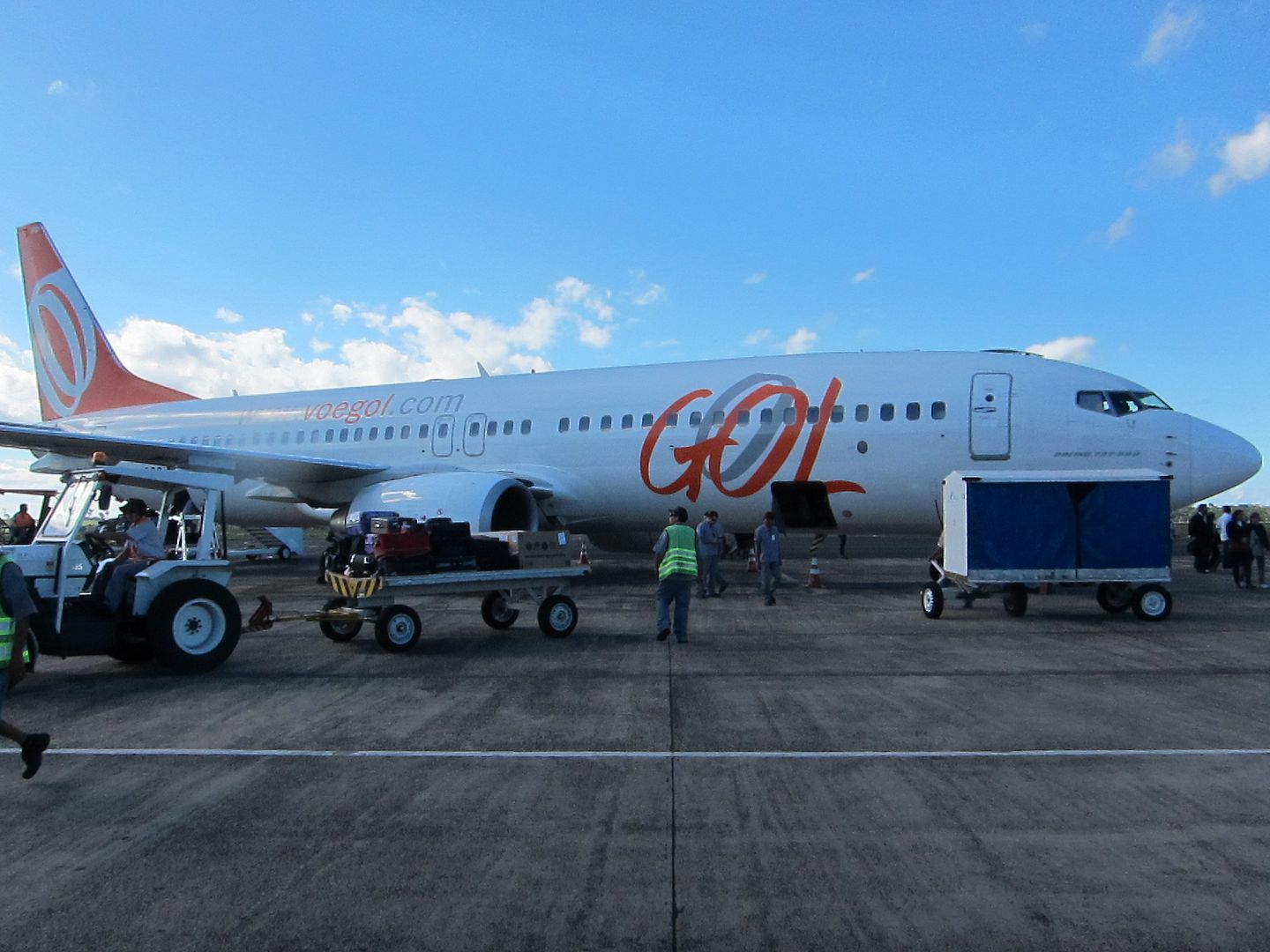 So it should come as a shock to no one that, having lost their LATAM partnership and with Gol suddenly in the market for a U.S. partner, American is reported to be in talks to do a deal with Gol – and indeed that those talks began "on the same day that Delta Air Lines Inc (DAL.N) bought a stake in Gol competitor Latam Airlines Group SA (LTM.SN)."
J.P. Morgan's Jamie Baker told investors two weeks ago this would not happen.
GOL does not represent a potential strategic partner for American – We do not believe American will pursue a consolation partnership with GOL. At the root of Delta's divorce is the reality that GOL is overwhelmingly a Brazilian domestic operator, which lacks the fleet characteristics best-suited for long-haul US operations. Put differently, Delta would have needed to substantially increase its own long-haul feed to/from Brazil, with its own aircraft, in order further its GOL relationship. Additionally, GOL's feed throughout Latin America is a fraction of LATAM's. We believe American would come to a similar realization, and would resist any thesis that GOL could simply fall back into the partnership arms of American, once its relationship with Delta is terminated.
Gol is smaller than LATAM, and wasn't a great partner. But what Baker missed is that – for American – they don't need significant U.S. service from Gol to be a useful partner. Gol can provide connecting feed to and from American's flights in Brazil. Gol does fly from Miami and Orlando to Brasilia today and as they take more Boeing 737 MAX aircraft they could grow their U.S. presence as well.
I wrote on September 30th that I had heard from American Airlines sources that they were in talks with Gol. There had also been, at least, some spitballing about trying to partner with Panama's Copa – which used to be substantially owned by Continental (United) but is no longer as tightly-linked (though Copa is one of four 'preferred partners' under United's new revenue-based elite status scheme.
The narrative at American has even developed that Gol is who they really wanted to partner with anyway because of American's significant presence in Brazil and the amount of feed Gol can offer there.
Gol, which began operations in 2001, acquired the Varig brand in 2007. For a brief time in 2010 it was in discussions to join oneworld. Then in 2011 Delta took a stake in the carrier.
I've enjoyed my travels on Gol. Their history is as a low cost carrier, but the product is still quality and I've even had occasion to shower in the Gol Premium domestic lounge in São Paulo thanks to Priority Pass.
Make no mistake, a Gol partnership is a second best. Remember that when Delta announced its deal with LATAM American's response was to claim a LATAM joint venture wouldn't have been that valuable to them anyway because it wouldn't be permitted to include Chile. What mattered when making excuses for losing LATAM was Chile. Was matters when promoting a deal with Gol is Brazil. The narrative changes with the opportunity.
However it's certainly better than giving up connecting feed in Brazil entirely. And if they could put together a secondary deal, and grow their own presence in the region, they could fight back effectively after losing LATAM. They just need to get control of the narrative quickly.