For more than six years I've been saying that inflight internet will eventually be free. Since I started making that prediction JetBlue introduced free inflight internet, Aer Lingus has announced usage-capped free wifi, and Delta's CEO has started saying it's going to happen.
In some sense free is the wrong word. It's not that the airlines will give this away. Instead once bandwidth is no longer a constraint, selling internet access will be bundled in with the ticket purchase. I've even explained the math and economics behind why this is a profit-maximizing strategy for companies with products that have a low marginal cost to deliver to the additional consumer. It works just like cable television bundling and no one argues your cable company is giving CNN away for free alongside ESPN.
Qatar Airways has a new promotion for free onboard wifi on specific routes (they do not yet offer wifi fleet-wide). Online bookings made by November 14 for travel through February 28 will receive a code for free internet.
American Airlines though is not prepared to see free wifi as the future. Speaking at an employee Q&A Crew News session airline President Robert Isom had this to say to a question about the remark by Delta's CEO that internet will become free in the future.
In terms of anybody talking about free wifi that's fantastic. If you talk abut ground based systems today it's something where the business model again as I mentioned you pay the more for the worse service you get. That's not a good model.

The issue we'll all face is that that bandwidth, that satellite wifi serice, it's not cheap. Think about what you do on the ground now put it in a plane and then track satellites in a plane. So what you're talking about ultimately is something that would be an expenditure of hundreds of millions of dollars and it's something we have to think about in terms of what do customers expect, what do they get for that, what advantages does it bring in addition to live TV that we will be giving free, that we are giving free, and also stored content on the plane.

So it's something that we are out there and making sure we're conscious of. The intent though and the model that we have is that we will be charging for wifi. As we go forward of course we'll be conscious of the marketplace and make sure we do the right thing.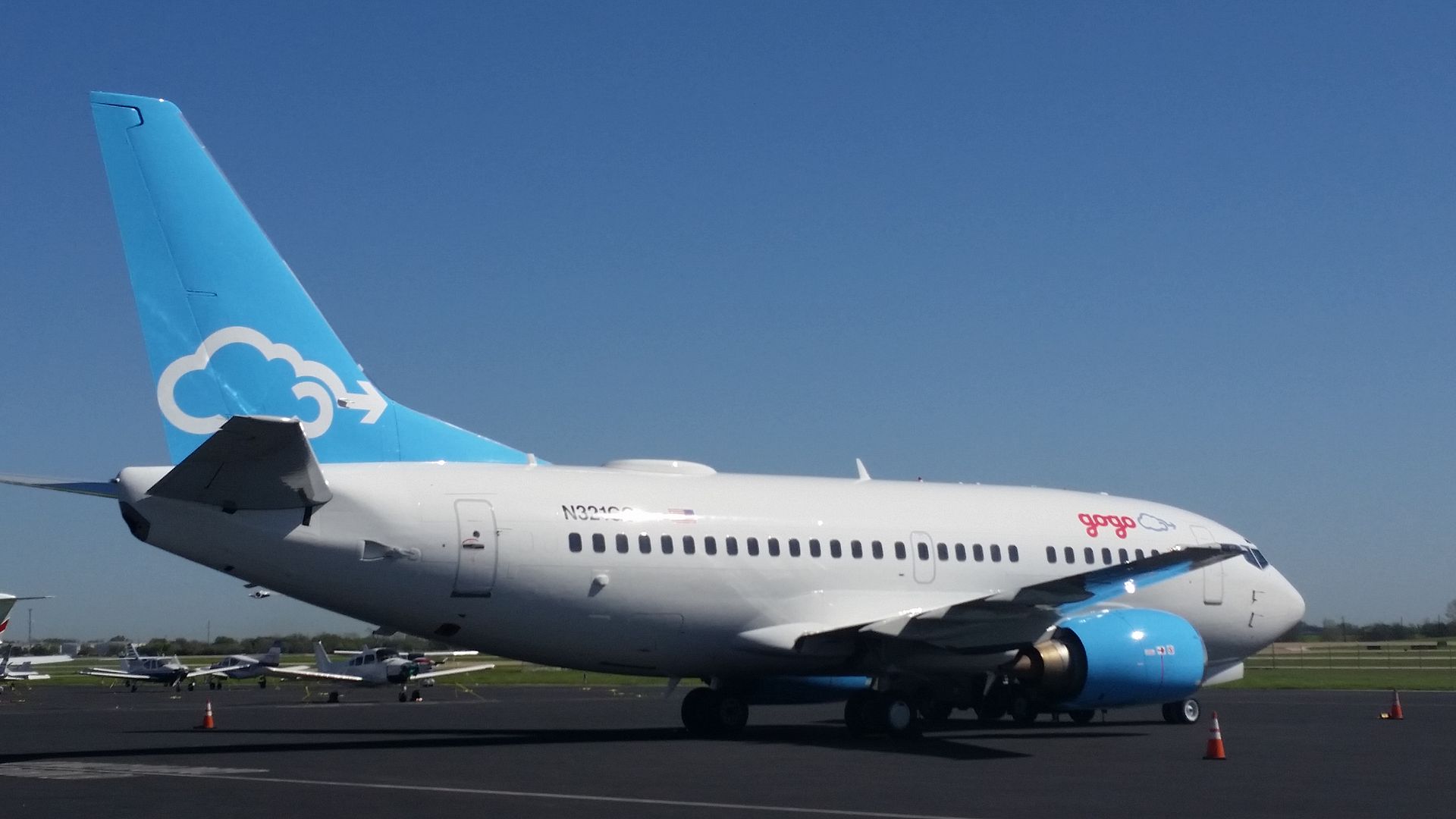 Isom sees free wifi as an expense in the hundreds of millions of dollars. They aren't going to lead the industry to deliver this. However he acknowledges that they could be forced there if other major airlines do.