American's fundamental operating belief has been that if planes depart on time they'll arrive on time, or at least an on-time departure is the number one thing they can contribute to an on time arrival. So there has been incredible pressure on employees to send planes out exactly on time.
This means starting boarding before the time on customer boarding passes, show up at the gate at the assigned time and you may not have any overhead bin space since the plane is mostly boarded.
But since American regularly fails to update flight delays until the last minute, customers often have to go to the gate to secure bin space only to find their inbound aircraft hasn't even arrived yet.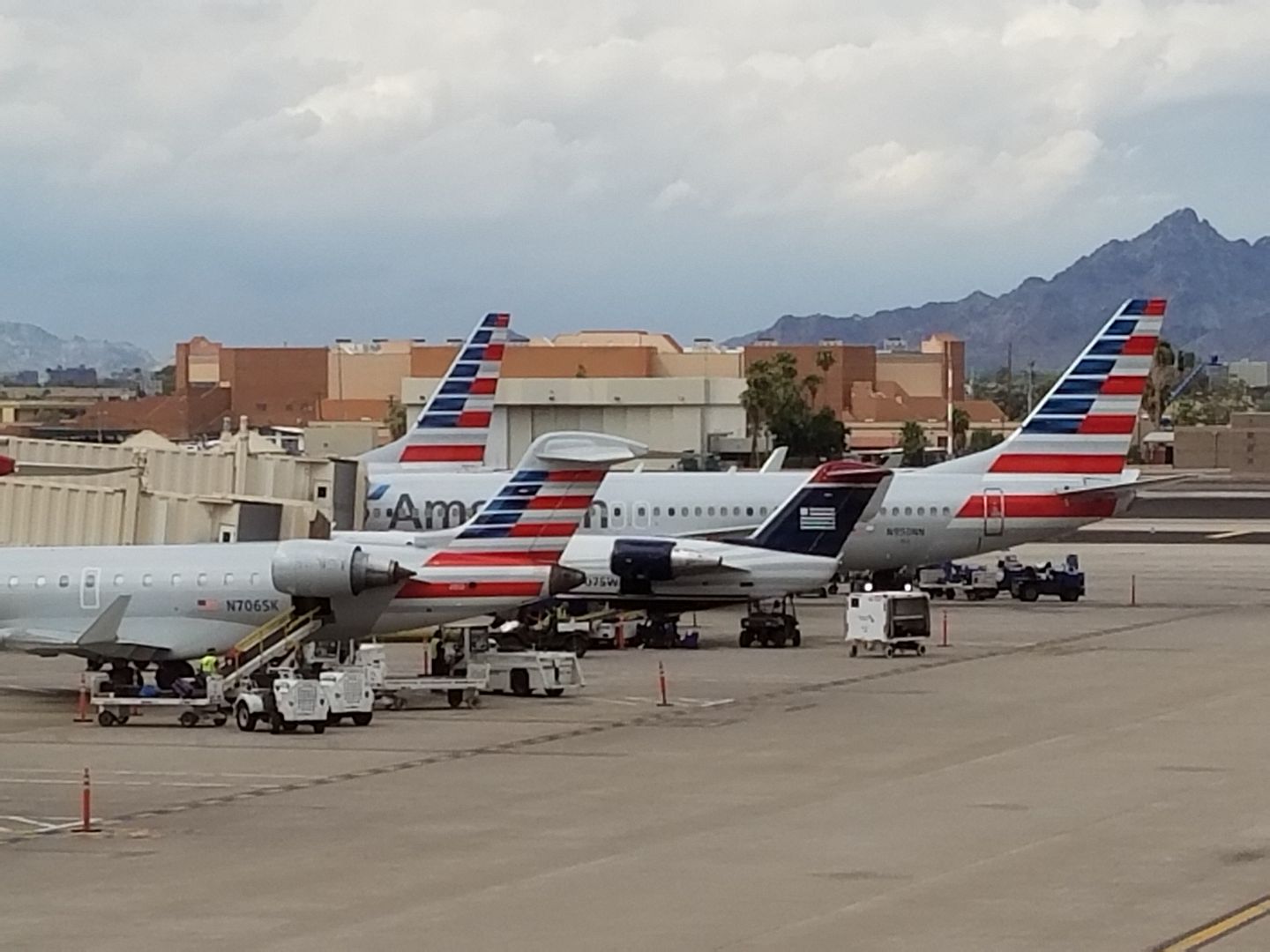 American's pilots union says the airline's damaging obsession with D0 is leaving passengers at the gate when there are empty seats on planes. Gate agents are pressured to close the door and not get butts into seats.
Pilots at American Airlines (AAL) said the airline is so committed to making sure airplanes take off on time that in February it left 20,000 passengers stranded at the gate as the door to the airplane closed.

The number was provided to American pilots Thursday in a letter from Dan Carey, president of the Allied Pilots Association.
The airline counters that they didn't necessarily really leave "20,000 passengers standing at the gate in February" — that some of those people might have been on standby lists but not actually present at the gate.
American spokesman Matt Miller said the number includes all standby passengers, some of whom do not actually appear at the gate before a departure.

The number "is imprecise and not representative of reality because it reflects passengers on the electronic standby list, many of whom are not physically present at the gate area during the boarding process," Miller said. "This and many other factors cause any reporting on unaccommodated passengers to be significantly inflated."
Notably, American's statement does not suggest that gate agents are closing the door instead of processing standbys into empty seats. That omission seems telling.
Despite the airline's push to depart exactly on time, the new earlier published check-in time meant to force passengers to the airport earlier, and improper processing of upgrades by rushed gate agents, the airline's actual on time performance has been poor. Something is clearly wrong and we've known about it for two years.
I'm not so naive as to think the primary concern expressed by American's pilots union is for the airline's customers. But that doesn't make the concern wrong, either.