Earlier this month American Airlines maintained that they hadn't decided whether or not to put Boeing 757s with lie flat seats on domestic routes or not, even as their competitors roll out more domestic flights with lie flat seats up front.
It's been expected for awhile that American would respond to this competition, and indeed they've taken some 757s off of international routes, but they wouldn't say they're adding them to the domestic schedule. Nonetheless they are now saying privately that this is what will ultimately happen.
At an employee Q&A on Thursday American Airlines Vice President – Planning Vasu Raja discussed the future of their Boeing 757s with lie flat seats, and that future is domestic routes.
What we would like to do with the 757 is increasingly it is a much less competitive international product. But it is a great domestic product especially flying on the transcon where business travelers can get a full flat bed on it.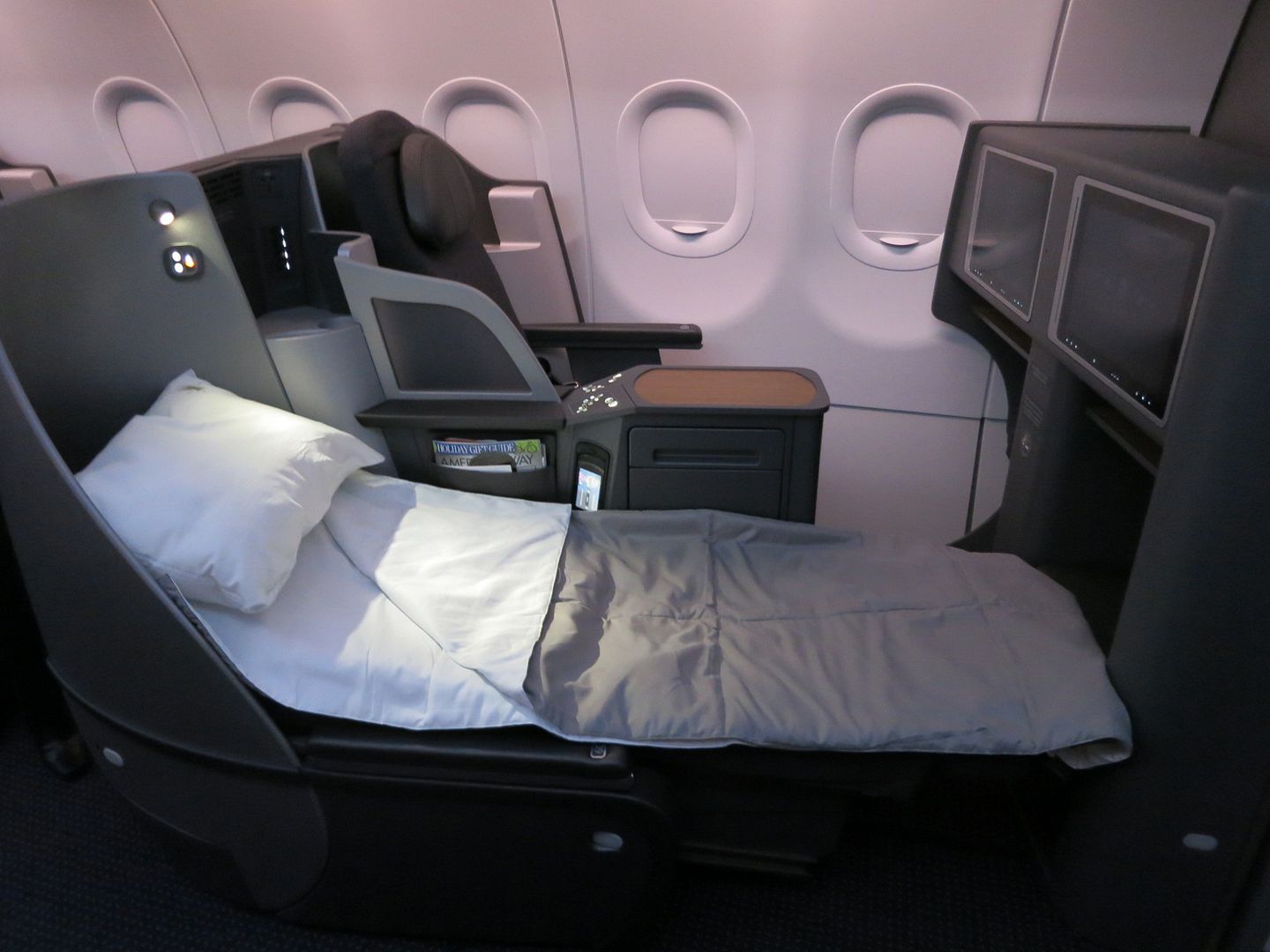 B/E Aerospace Business Class Seats
Now to be clear American's Boeing 757s are not great, good, or even average domestic products in economy. The 757s configured with lie flat seats do not have proper seat power yet in economy, only business and extra legroom coach. They do not all have internet. They have overhead screens for inflight entertainment.
What they have are old B/E Aerospace Diamond lie flat seats up front. These are the legacy Continental Airlines business class seats which United will eventually maybe replace with Polaris seats, and they're the seats American uses in business class on their Airbus A321T planes flying New York JFK – Los Angeles and San Francisco.