This morning's American Airlines flight AA662 from Charlotte to San Francisco had to divert to Denver so that passengers could use the bathroom. They had hundreds of miles to go before anyone could use a lav.
It's not the first time a flight has had to do that this month. Just over a week ago a Delta flight had blue water running down the aisle and passengers desperately holding their legs together while they were ushered into a terminal in Salt Lake City before continuing onto Seattle.
The American flight makes for a crazy story, though. The pilot announced to passengers while over Kansas that they were going to divert because of a blockage in the lavatory system. It wasn't just one lav backed up, or both that had gone inoperable. The whole system was constipated.
One reader who was on the aircraft figured they'd be on the ground for up to 3 hours. He arranged travel on another airline. That was a mistake. American turned around this diversion like I wish every airline would, every time.
While the Airbus A321 was inbound to Denver, American decided to pull an A321 off of American Airlines fligth AA420 to Philadelphia for the passengers to use to continue on to San Francisco. So Charlotte – San Francisco passengers arrived at their gate in Denver at 8:59 a.m. local time, offloaded and swapped to another plane, pushing back in the new aircraft at 10:37 a.m.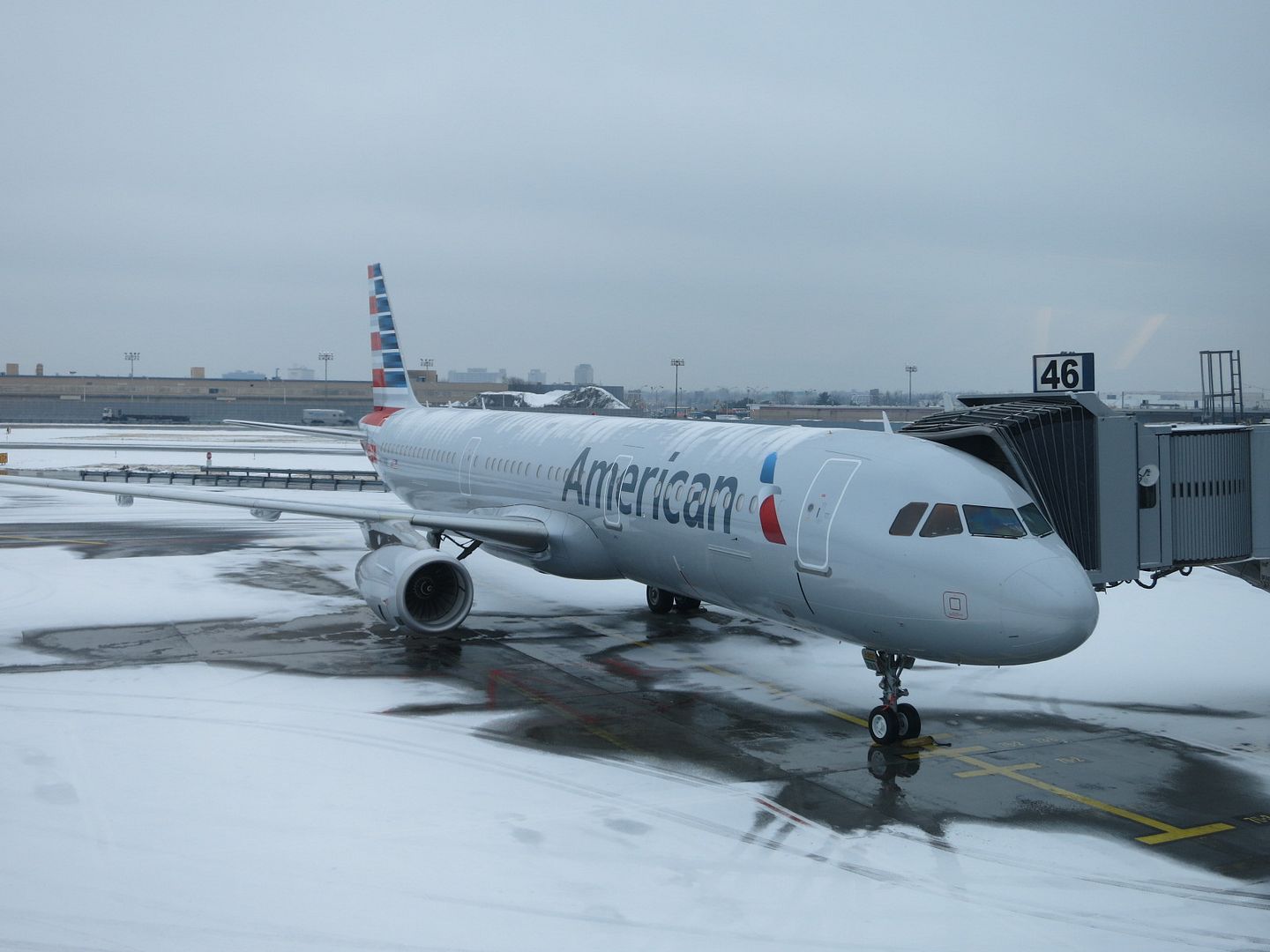 American Airlines Airbus A321
Meanwhile they went to work on repairs for the original plane so it could be used for the Philadelphia flight. An American Airlines spokesperson tells me that "[t]hey discovered a clog was in the rear Y-Duct… the maintenance team at Denver was able to push the clog through the system with an air blaster." Now that is a 'Dirty Job' that even Mike Rowe wouldn't want.
The Philadelphia flight was only delayed 20 minutes.
Smelly poo once caused a British Airways Dubai flight to return to London. Ever since that incident I've tried really hard not to think about that passenger causing that problem.

Washington National Airport Just Outside American Airlines B Pier Security Checkpoint
I'd hate to be the passenger who clogged up the system on this American Airlines A321. In fact I'd like to think it was just caused by flushing something down the toilet that doesn't belong. Although who knows what got caught up inside of the Airbus A321 first delivered to US Airways in 2008.
Here I really do have to agree with American's Ross Feinstein who says, "Kudos to our Denver team and our maintenance operations control in Fort Worth, who began troubleshooting before the A321 landed."
They diverted to Denver but still got passengers to San Francisco less than two hours behind. Nicely done by the pit crew in Denver turning those planes so quickly, and willing to take one for the team to do so.
---
CitiBusiness® / AAdvantage® Platinum Select® Mastercard®
Earn 65,000 AAdvantage miles.