Just a few days ago I asked if Centurion lounges have gotten so crowded no one goes there anymore. The lounges are nice, an improvement on their US airline lounge alternatives. They're stylish spaces with decent food and beverage programs.

Seattle Centurion Lounge
Any time you open a nice airport lounge you learn that there's more demand than even the most aggressive models predicted. United has had to expand its Polaris lounges. Even American's 28,000 square foot Miami Flagship Lounge gets busy at peak times.
What's more space in an airport is at a premium and difficult to secure. If you want to build a lounge you take the space you can get.
American Express has tried several things to manage overcrowding.
That's not done the trick. The level of demand has also taxed American Express food and beverage budgets for the lounge. My impression is that they more careful with food costs than earlier on in the lounge program to compensate.
Their latest move has been to limit access to lounges to within 2 hours of flight departure, and eliminate access after your flight (so no more access on arrival when you do not have a connecting flight).
The Centurion lounge in Seattle has a paper sign on the door that reads,
ATTENTION PLATINUM CARD MEMBERS

Due to peak travel periods, access to the lounge is
LIMITED TO 2HRS PRIOR to the
SCHEDULED DEPARTURE TIME.
Guests must have confirmed same day
Departure/Connecting boarding passes.
INBOUND BOARDING PASSES
WILL NOT BE ACCEPTED.

If you are traveling on Delta, you may access the
DELTA SKY CLUB located at Gates A1 and S10
If you have your Priority Pass Card you may access
The Club at SEA at Gates A11 and S9

We apologize for any inconvenience and appreciate your support.
Miami was imposing two hour prior to departure access limits on Memorial Day as well.
It's unclear how often these limits will be imposed or at which lounges. And in fact, to be clear, American Express says that this is not a new policy.
They tell me that "We have always had this policy in effect for all our Centurion Lounge locations when we hit capacity." I have never heard of it being enforced before this past weekend.
They further shared that "We only restrict lounge access if we hit capacity" so this isn't a regular policy at all of their lounges all of the time. We can guess what peak periods will be, and we'll learn how often signs are put up, but we don't know with precision when we'll be let into a Centurion lounge on arrival or more than 2 hours prior to departure. And lounges are needed when we get to the airport early precisely because of uncertainty in our plans.
My issues with this approach are three-fold.
They're imposing the policy without letting cardmembers know in advance. So people are learning about it when they show up at the airport and walk up to the lounge. They're finding out they don't have lounge access on arrival.. on arrival. Or they're at the airport early only to have to sit around and twiddle their thumbs.
More than two hours is sometimes the reality of travel. They aren't focusing on keeping out 'abusers' of the lounge who purposely show up super early to eat and drink. They are limiting the usefulness of the lounge for real travelers, business people who get stuck at the airport due to misconnections or cancellations, when airline schedules for 2-3 hour connections or when meetings end early and you just need to be productive at the airport. Two hours just seems like the wrong standard.
So much for catching a shower after an overnight flight and heading to work. Most Centurion lounges have showers, I used the one in Houston this month. Popping into the lounge for a shower and a coffee on arrival is legitimately useful.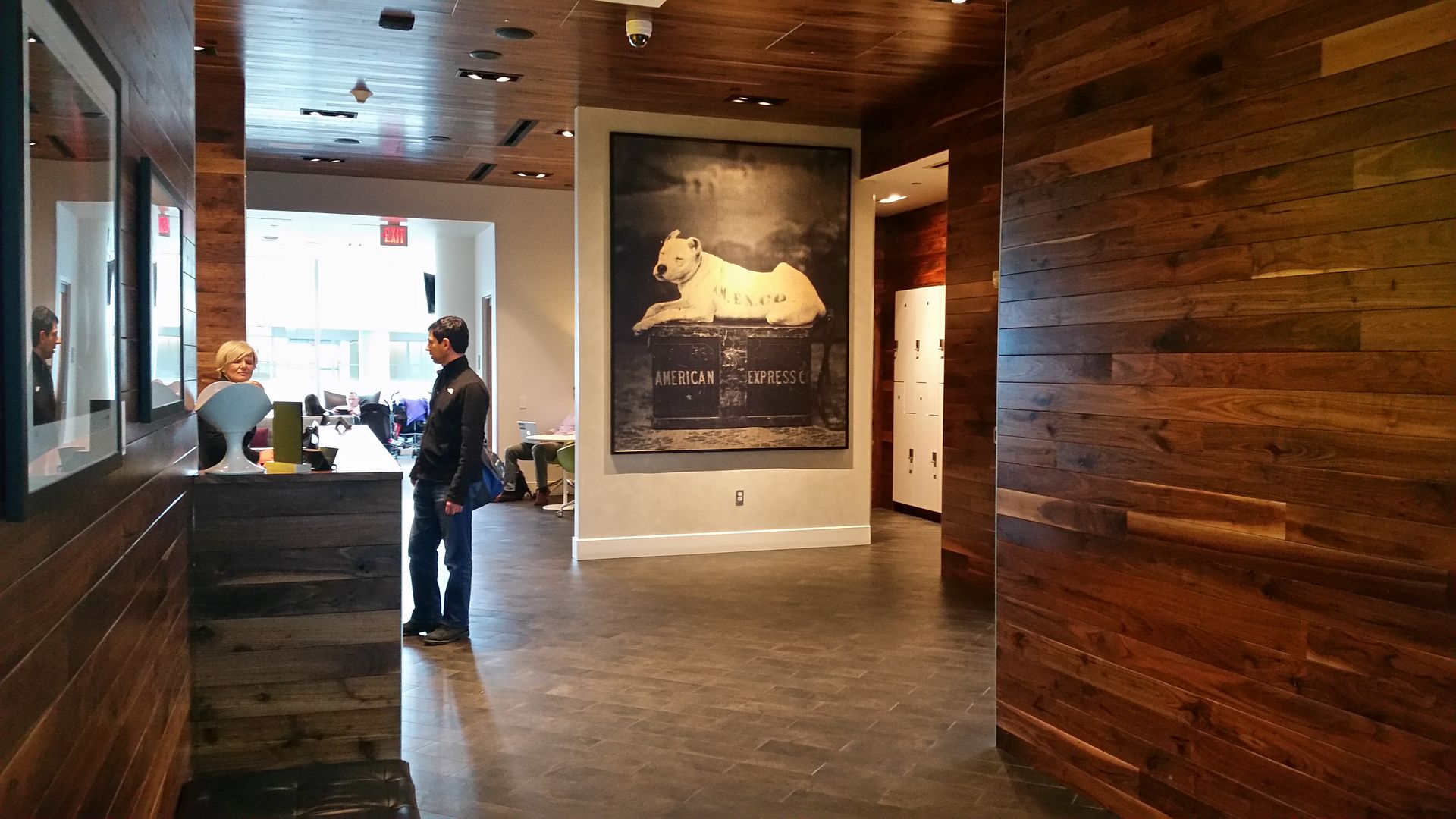 Dallas Fort-Worth Centurion Lounge
Ultimately there are too many people who have been eligible to use the lounges, who have wanted to use the lounges, relative to the size of the lounges. There's only so much they can do to expand capacity in the airports they work in (and larger lounges are going to attract more people who still stay longer, since currently some people – like me – often stay away precisely due to the crowding).
They have limited guests and could limit those further. They can limit how long someone can spend in the lounge (as they seem to be testing here). Or they can limit how often someone can visit the lounge (eg capping the number of allowable visits per month or year).
It is simply difficult to offer a quality lounge product which includes a peaceful, quiet experience for the number of people who have access through Platinum American Express cards.

Centurion Lounge Seattle
Personally I'd rather see limits on the number of annual or quarterly visits, and if they have to limit how long someone can stay in the lounge I'd much rather see 4 hours than two hours prior to departure which really means 1 hour 15 minutes for most passengers. Telling someone to go walk around the terminal until it's two hours before their flight isn't a premium experience. Nonetheless this is a difficult challenge American Express is trying to address.
(HT: Josh F., Ken G., and thanks to One Mile at a Time for noting this extended yesterday to Miami.)