Two years ago American Airlines and Qantas announced an expanded joint venture. American was launching Sydney and Auckland service, Qantas Sydney – San Francisco. And they indicated there would be more new routes in the offing as a result of the partnership.
They proposed to extend their partnership to coordinate schedules and pricing and share revenue on Pacific flights (but not Hawaii routes).
The Obama administration's Department of Transportation indicated they were going to reject anti-trust immunity for the revenue-sharing partnership. They said they didn't believe there would be greater growth in service compared to what they expected to happen anyway which was a novel approach. Qantas and American withdrew their application rather than having it rejected.
American claimed it would stop flying to Sydney if their application wasn't approved. That turned out not to be true. Qantas said they'd reduce U.S. flying without approval. Also false.
With Donald Trump as President and Elaine Chao as Transportation Secretary American and Qantas expected a more favorable climate to resubmit their application. And they've now done that.
When Qantas announced new Melbourne – San Francisco service without a joint venture in place that surprised me. Under the theory the DOT used under the Obama administration that pretty clearly suggests granting anti-trust immunity to American and Qantas to set schedules and pricing and share revenue isn't necessary for new routes. Indeed Qantas in public statements has been upbeat about potential non-stop long haul service to more U.S. cities with new longer range aircraft coming online.

Qantas in Melbourne
Qantas meanwhile is expanding its codesharing with Alaska Airlines even as American and Alaska have gutted their own partnership. Had the joint venture been in place, American would have had veto power over any renewal or expansion of codesharing with Alaska.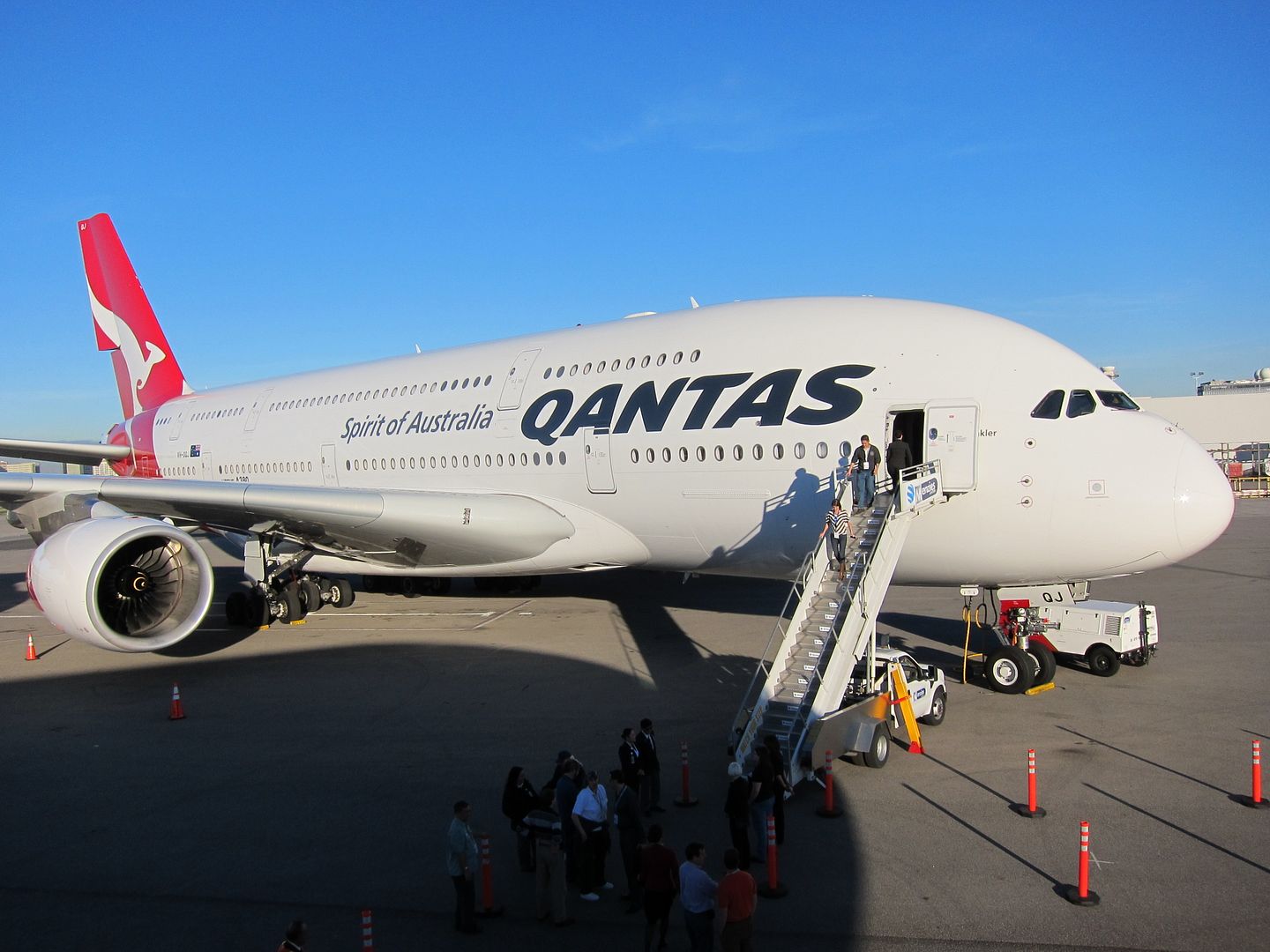 The bet here here is clearly just that the DOT is different — not that they have better arguments now than they did a little over a year ago. Qantas ramped up its US lobbying to support the effort. And they're again saying they'll reduce service if the joint venture isn't approved.
Last year American reduced AAdvantage mileage earning on Qantas flights. Hopefully an approved joint venture will reverse that change, so that there's actually some consumer benefit to anti-trust immunity.
Joint ventures are a workaround in a world where countries don't allow significant foreign ownership of their airlines. But they shouldn't be permitted without also offering new entrants into the market. Government policy here is biased towards less competition, when it shouldn't be biased in either direction.