Delta, JetBlue, and even United have expanded cross country flying with lie flat seats. For months American has been expected to do this too.
We did see them add seasonal 757 service to Dallas – Anchorage. More widebodies fly within North America, and the elimination of Chicago – Beijing freed up Boeing 787 time.
Back in March American Airlines confirmed privately that they plan to put Boeing 757s with lie flat seats on cross country domestic flights. According to American's Vice President – Planning Vasu Raja,
What we would like to do with the 757 is increasingly it is a much less competitive international product. But it is a great domestic product especially flying on the transcon where business travelers can get a full flat bed on it.
Yet it's still not happening. American is 'still evaluating' and we're still waiting. In response to an employee question, the airline says:
To be clear American's Boeing 757s are not great, good, or even average domestic products in economy. And they're planes that American employees don't want in Lima, Peru. However they have (B/E Aerospace Diamond) lie flat seats up front. These are the legacy Continental Airlines business class seats which United will eventually replace with Polaris seats, and they're the seats American uses in business class on their Airbus A321T planes flying New York JFK – Los Angeles and San Francisco.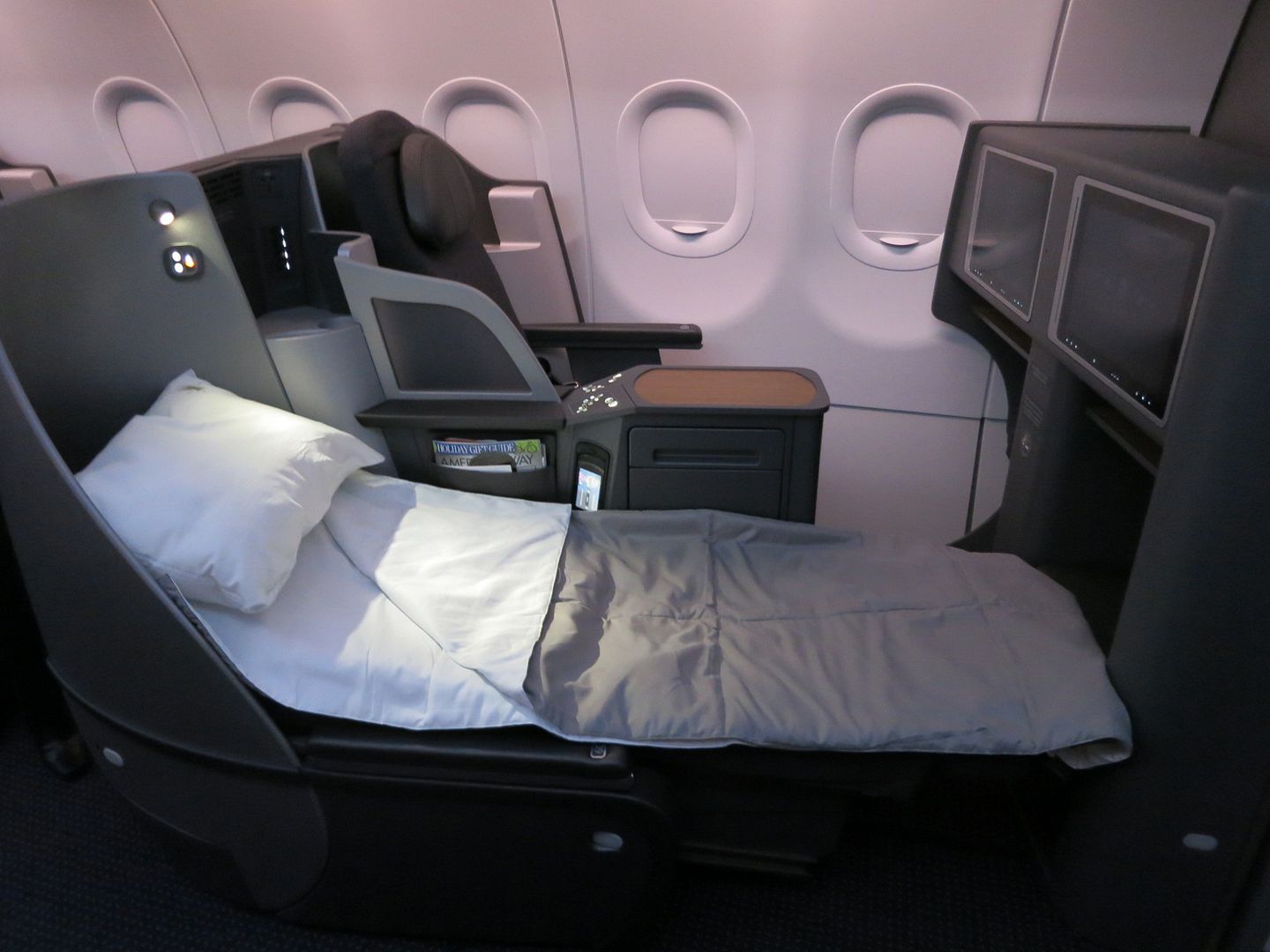 American Airlines B/E Aerospace Diamond Business Class Seats
A better premium product is due for routes like New York JFK – Seattle and San Diego, Boston – Los Angeles, hub-to-hub Los Angeles – Philadelphia, and Washington National – Los Angeles to name a few.