American Airlines gutted its lifetime elite benefits this year.
The highest tier they allow members to earn is lifetime Platinum (2 million miler), but:
They introduced a new level, Platinum Pro, above Platinum. 2 million miler is now second from the bottom, and no longer second from the top.
Upgrades are now prioritized based on spend with the airline in the last 12 months. So elites whose status is based on a lifetime of activity rather than recent activity are at the bottom of the upgrade list (in addition to being below the new Platinum Pro level).
Lifetime elites no longer receive all of their benefits on the lowest fares, either, with the introduction of Basic Economy.
When United removed lifetime elite benefits they specifically promised months earlier not to take away, customers sued and a judge summarized,
United's defense here is that the airline's very best customers—its Million Mile Flyers—should have known better than to believe United's promise of "lifetime" benefits. This defense amounts to a confession of consumer fraud. United could not—honestly and legally—promise "lifetime" benefits while reserving the right to cancel its promise at any time and for any reason.
Yet there was nothing customers could do about it.
American, though, didn't just take away benefits from their most loyal (lifetime) customers. They took away travel benefits from legacy American Airlines retirees, too. Retiree travel priority changed in September 2014.
My understanding of employee priority is as follows:

D1 employees traveling on passes

D2 Current American Airlines employees (and employees of wholly owned regionals) and their parents when accompanied by the employee

D2R Retirees

D2P Parents of employees traveling on their own

AAC Employees of non-owned regional carrier partners (and companions)

D3 Buddy pass travel

ONE oneworld airline employees

D4 other airline business travel

ZED employees of other airlines personal travel
US Airways travel policy was:
Active employees before retirees

Priority based on seniority
American Airlines travel policy was:
Ective employees and retirees had the same priority

First come, first served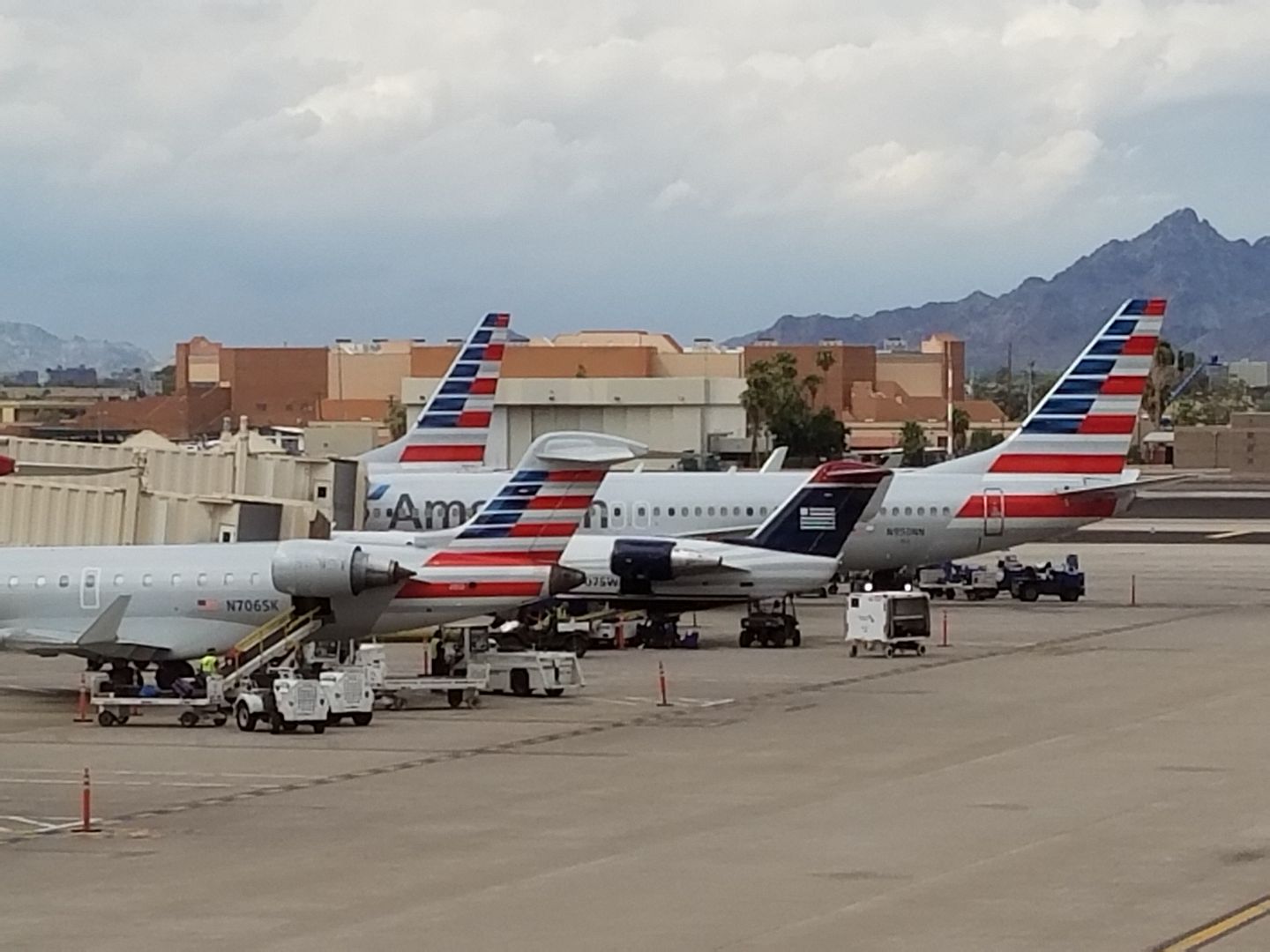 What American did was put active employees before retirees (creating the D2R category) and adopted first come, first served prioritization. Legacy American Airlines retired employees now find it much harder to travel nonrev.
There's a certain parallel between retired employee and lifetime frequent flyer benefits, and American cut both compared to what legacy American Airlines offered.
Some legacy American Airlines retired employees sued.
American's retiree handbook outlined the benefits employees would receive in retirement

Employees even took early retirement expecting to receive their travel benefits

Early retirements, promising travel benefits, were explicitly solicited by American

But American says the employee handbook "is not a contract because it expressly allows the carrier to unilaterally terminate or modify the terms in at least five separate sections."
A judge refused to rule for American and throw out the suit.
Coleman sided with the retirees, writing the book "contains clear enough language that employees and retirees meeting certain eligibility requirements would believe an offer has been made for them to receive specific travel benefits." She said the language allowing American to change the terms "does not disclaim the actual formation of a contract." She further said the codified promise of travel benefits "for the life" of the retiree conflicts with the power to modify benefits, resulting in enough ambiguity to allow the lawsuit to proceed.
American Airlines is begging its current employees to like them on the theory that unilateral raises — to everyone, regardless of merit, and without expectations in return — will cause employees to provide better service and American to be a better airline.
Prioritizing current employees for travel may seem like it will make current employees happy, but for some it also breaches a fundamental sense of fairness. One step forward, two steps back, and in the end they won't get better service from the same employees regardless of how much travel they provide or raises they give.
At the end of the day the employees suing for their benefits will do about as well as the frequent flyers who tried to sue United — being told they should have assumed the company had its fingers crossed.