I receive compensation for content and many links on this blog. Citibank is an advertising partner of this site, as is American Express, Chase, Barclays and Capital One. Any opinions expressed in this post are my own, and have not been reviewed, approved, or endorsed by my advertising partners. I do not write about all credit cards that are available -- instead focusing on miles, points, and cash back (and currencies that can be converted into the same). Terms apply to the offers and benefits listed on this page.
---
San Francisco's terminal 2 is home to American Airlines and Alaska. It was the terminal where Virgin American was located prior to Alaska's acquisition of the formerly Richard Branson-branded carrier.
American Airlines has an Admirals Club in the terminal, and Alaska club members aren't welcome there despite a lounge reciprocity agreement. The explanation is that would make the lounge just too crowded. (Alaska flights out of the international terminal still afford club members with Cathay Pacific lounge access.)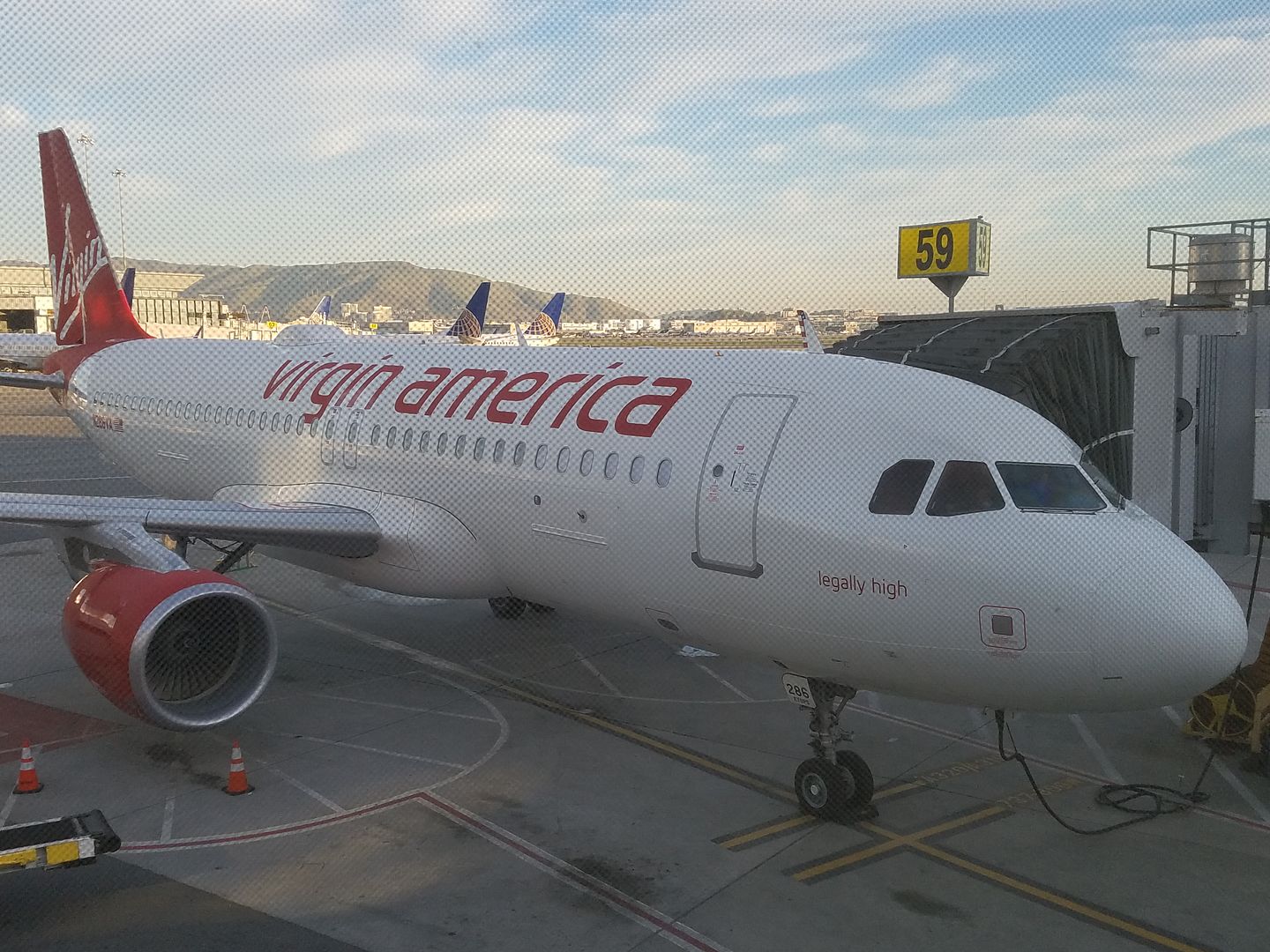 Virgin America at San Francisco Terminal 2
The San Franciso Business Time reports (paywall) that:
American Airlines will move out of terminal 2 in March 2020 and "commence operations in our new Terminal 1 and Boarding Area B"
However Alaska Airlines will not take over the Admirals Club space. The airport wants that for retail.
Alaska wants to "leas[e] some of the build-back space for a potential lounge" and may be looking at a two-level club.
You might wonder, why not just use the existing American Admirals Club space for an Alaska Club once American vacates the terminal?
It's prime space right after you pass through security. All passengers pass by that area. That makes it great for retail, and airports love retail because they take a percentage of sales. Customers going inside to a club not only aren't spending money in the rest of the airport they're taking up space that might convert window shoppers into buyers.
Passengers will make a trek through the airport to reach a club. Airport lounges are great for otherwise-less attractive parts of the airport. So they'll convert space deeper in the terminal.
Until there's a decided Alaska Club in terminal 2, San Francisco-based Alaska and ex-Virgin America flyers should probably get the Citi® / AAdvantage® Executive World Elite™ Mastercard® which comes with Admirals Club membership.
Right now the $450 annual fee card is offering 75,000 AAdvantage miles after $7500 spend within the first 3 months of cardmembership. And authorized user cards come at no additional annual fee and get access to American Airlines clubs as well. You can have up to 10 authorized users on an account. [Offer expired]