BoardingArea blogger and teenager The Unaccompanied Flyer interviewed American Airlines CEO Doug Parker and asked about the airline's plans to squeeze more seats into Boeing 737s — meaning less legroom. They're going from a 31 inch standard in regular coach down to 30 in most seats and even just 29 inches in some rows.
You know, one person goes out and prematurely releases that we're going to have three rows with 29-inch legroom and causes an uproar. No, we're not moving towards becoming a low-cost carrier." Mr. Parker went on to explain why he believes that 30-inch legroom won't be noticeable. "These new slimline seats allow us to put more seats on a plane while at the same time, keeping the same level of comfort. I've sat in the slimline seats and I couldn't tell the difference. Without having those bulky seatback TVs, you also get more room in front of you."

Seatback TVs are Going Away, Just Like Legroom
Sure, there's going to be less space between the seats but:
They're slimline seats with less padding and that takes up less room. So you'll really feel it on your bum and your back, not your legs.
And without seat back entertainment, you'll focus on your phone. Phones are small, and that will make the space around you feel bigger.
Parker may not be able to tell the difference between slimline seats and regular coach seats, but passengers can. Certainly it's a bigger deal on longer flights (and American will use their 737 MAX 8s on long domestic flights to be sure) but I even find the slimline seats to be uncomfortable flying United between Austin and Houston.
And while I don't mind streaming entertainment on a plane versus having seatback video on demand (I always carry my laptop, though with these seats it may be tough to fully open) but many readers do. I wouldn't enjoy positioning my phone and watching purely on its screen.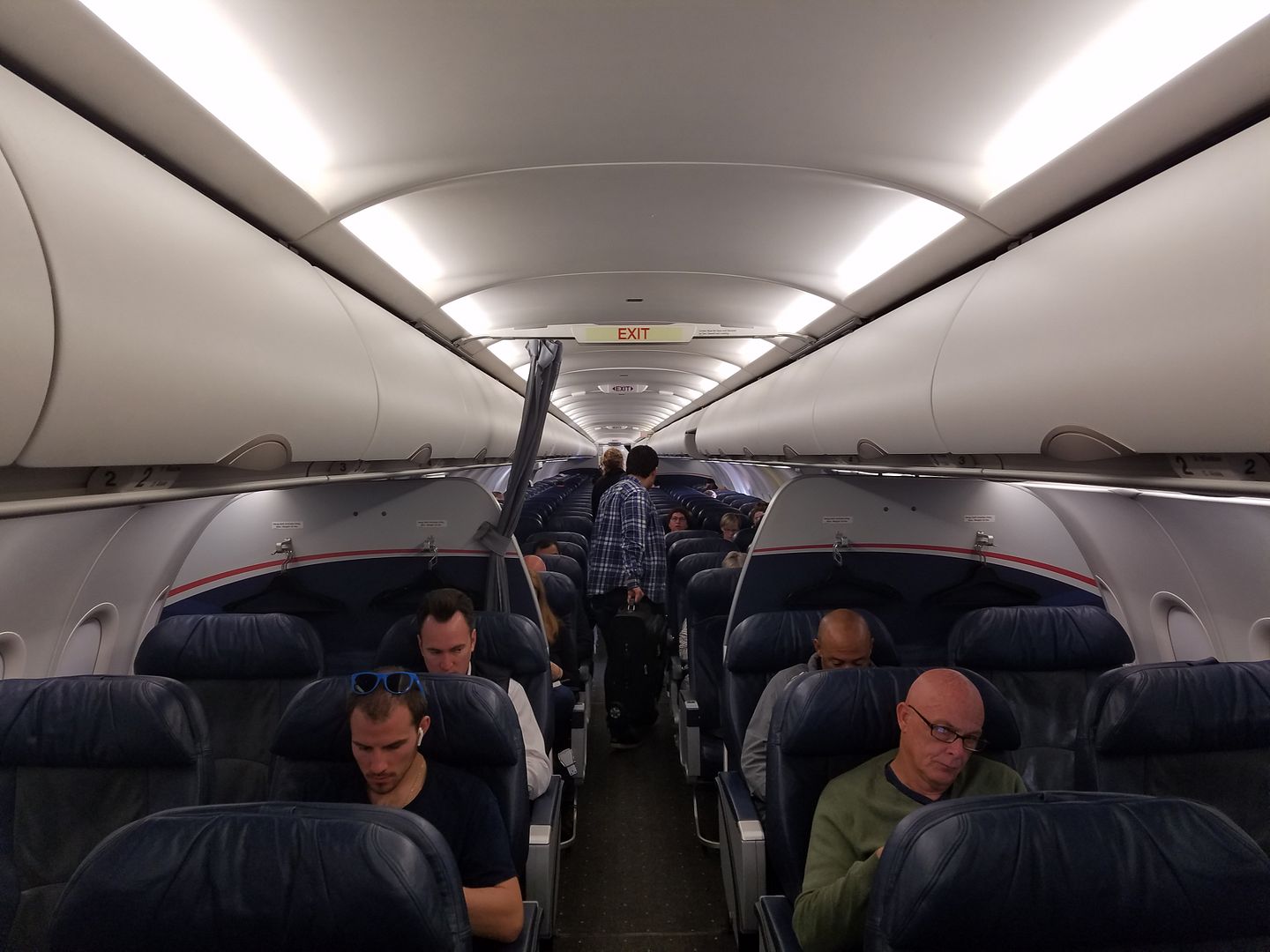 And You Didn't Think it Could Get Worse Than Legacy US Airways Aircraft
If I were running American I might think that the median independent traveler wouldn't become aware of the inferior product, so they'd still book American Airlines when it was cheapest or most convenient. However, I'd be concerned about corporate managed travelers. A corporate program is going to care about getting the best deal for its employees, including reasonable seat standards, and will be well aware of the difference.
To avoid hemorrhaging corporate business I'd likely try to reduce the legroom in first class and existing Main Cabin Extra extra legroom coach seating, and combined with reduced lavatory and galley footprints, use the space to add more rows of Main Cabin Extra — and offer those seats free to corporate customers. In other words, I'd guarantee them a better product since they'll know better than to book American Airlines otherwise. (My guess is that current above-average legroom in first class won't survive anyway, there's little to suggest new American Airlines management wants to offer a better product than competitors.)
Of course I'd be sad to see legroom in the better seats shrink, and that would further undermine the claim that the airline is offering whatever product customers want at a variety of price points… since they'd be offering increasingly inferior products at each price point.