American Airlines has offered inflight power to passengers for years, but US Airways didn't. In fact, after America West acquired US Airways they removed power from the US Airways planes that already had it. The idea was to reduce weight and save fuel.
It's been four years since the American Airlines – US Airways merger. They've combined frequent flyer programs and reservation systems. They've implemented revenue-based mileage earning and basic economy.
They've bought back billions of dollars worth of stock. And they managed to roll out international premium economy. But most US Airways planes still have the same interiors — no Main Cabin Extra (extra legroom seating in coach) and no seat power.
At most they've put new seat covers on the old US Airways planes (without even bothering to scrub down the pen marks and scrapes on the seats themselves). Today roughly 170 legacy US Airways Airbus A320s and A321s still do not offer seat power. This is a part of why the legacy US Airways fleet is a 'basket of deplorables'.
However they do have a plan to retrofit these planes. That's not all good news, as American's new standard interior demonstrates. But they'll be adding power to the seats — although that will not be complete until 2021, eight years after the merger.
Meanwhile they've allowed the power at many legacy American Airlines seats to fall into disrepair. Plugs simply don't stay in their socket. And as I learned at American's investor and media day in September they do not have a maintenance program for inflight power outlets although they say they are working to develop one.
I no longer count on planes that are supposed to be equipped with power to actually have working outlets. So when I'm taking a cross country flight or I'm connecting on American,
If on legacy American Airlines planes (like 737s) I use this trick
If on legacy US Airways planes (other than A319s and international A330s which do offer power), I bring a power brick.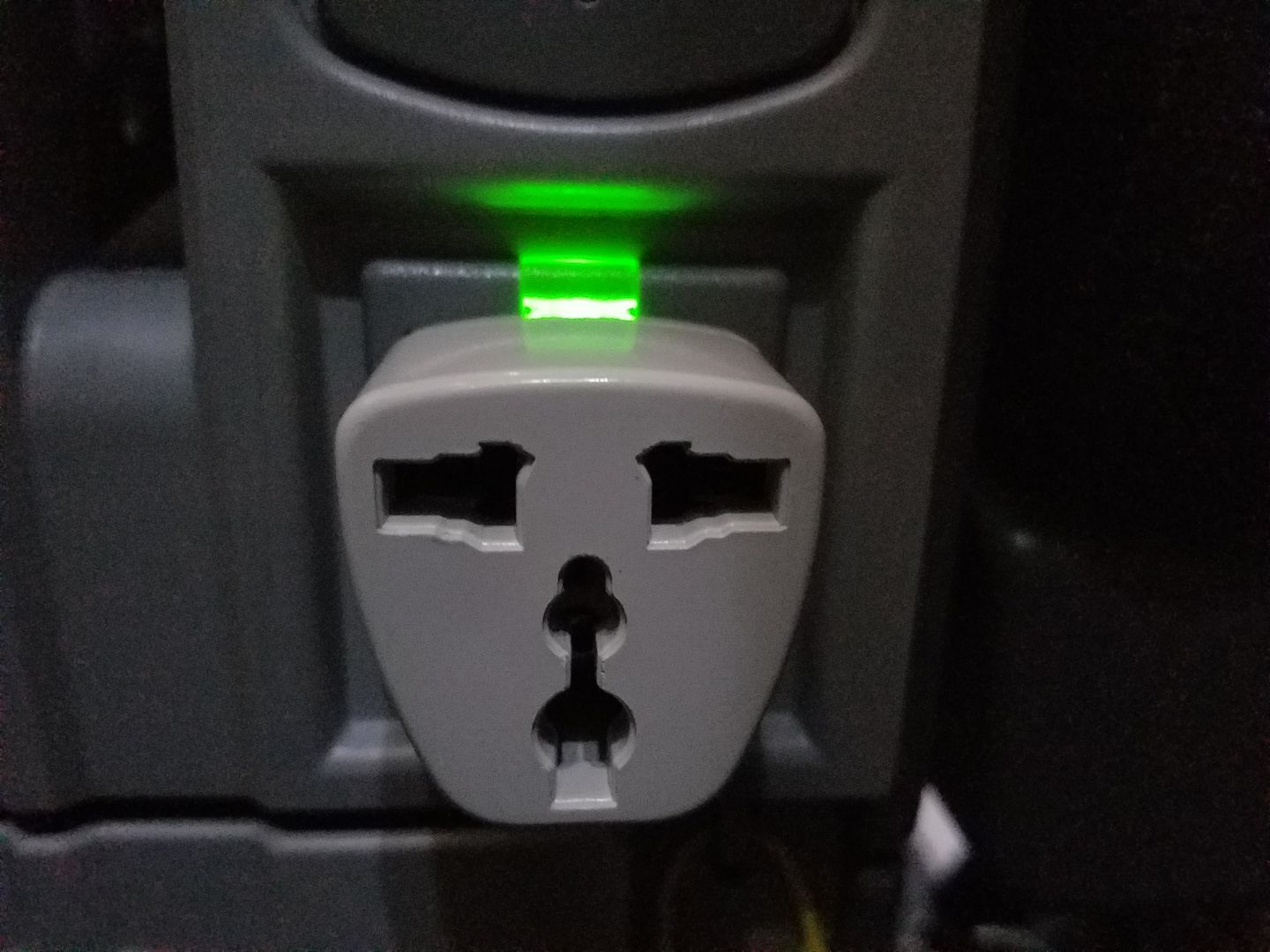 They're doing seat power with the overall cabin refurbishment and densification program. But as they demonstrated with the Airbus A330s, it's really not tough to do them quickly and on a standalone basis. Waiting four years is already too long, in some cases waiting another four years is just silly.
Mind you this is consistent with the plan they articulated a year ago where they said they'd have 85% of their fleet — including the legacy American plans that had power before the merger — equipped with power in four years (we just now know the plan to go into year five). But since I've read in multiple places in the past week or so that American didn't have a plan to add power to the remaining US Airways narrowbodies this seemed worth explaining.