It's usually risky to fly one itinerary on separate tickets. That's because when you're on one ticket, if you face a flight delay or cancellation the airline responsible for the irregularity has to get you to your final destination. But if you're on separate tickets they usually don't have to do anything more than get you as far as the end of the ticket you're flying on.
Fortunately — in a world where little seems to go the way of the customer — American Airlines has a policy of taking care of customers connecting on separate tickets as long as one flight is with American and the next is with either American itself or a oneworld partner. And I've confirmed that this policy is still in force.
There are Lots of Reasons to Connect on Separate Tickets
There are several reasons why you may need to to book separate tickets:
You have an award ticket, but award space wasn't available starting in your home city or all the way to your final destination. So you book an award but buy a flight segment. (American will allow you to buy the revenue flight inside the existing award reservation if both tickets are theirs, and you definitely want to do this if you're checking bags.)
You're flying airlines that don't interline and can't be ticketed together.
Cost savings. You buy a ticket out of Boston for a fare sale. If the reservation started in New York you wouldn't get the great price. It's still a fabulous deal even when you buy your New York – Boston shuttle flight.
You don't know where you'll be traveling. You're going to Asia and catch a deal, but not sure where you'll ultimately decide to spend time. Or you know you need to go to Europe and grab an award seat, but you aren't sure where you're going to start your trip and will decide once plans firm.
Plans change, you're ticketed to Hong Kong but while there you discover you need a side trip to somewhere in Southeast Asia, and buy a ticket that connects up to your existing return flight.
These are just a few examples of why people might find themselves on separate tickets.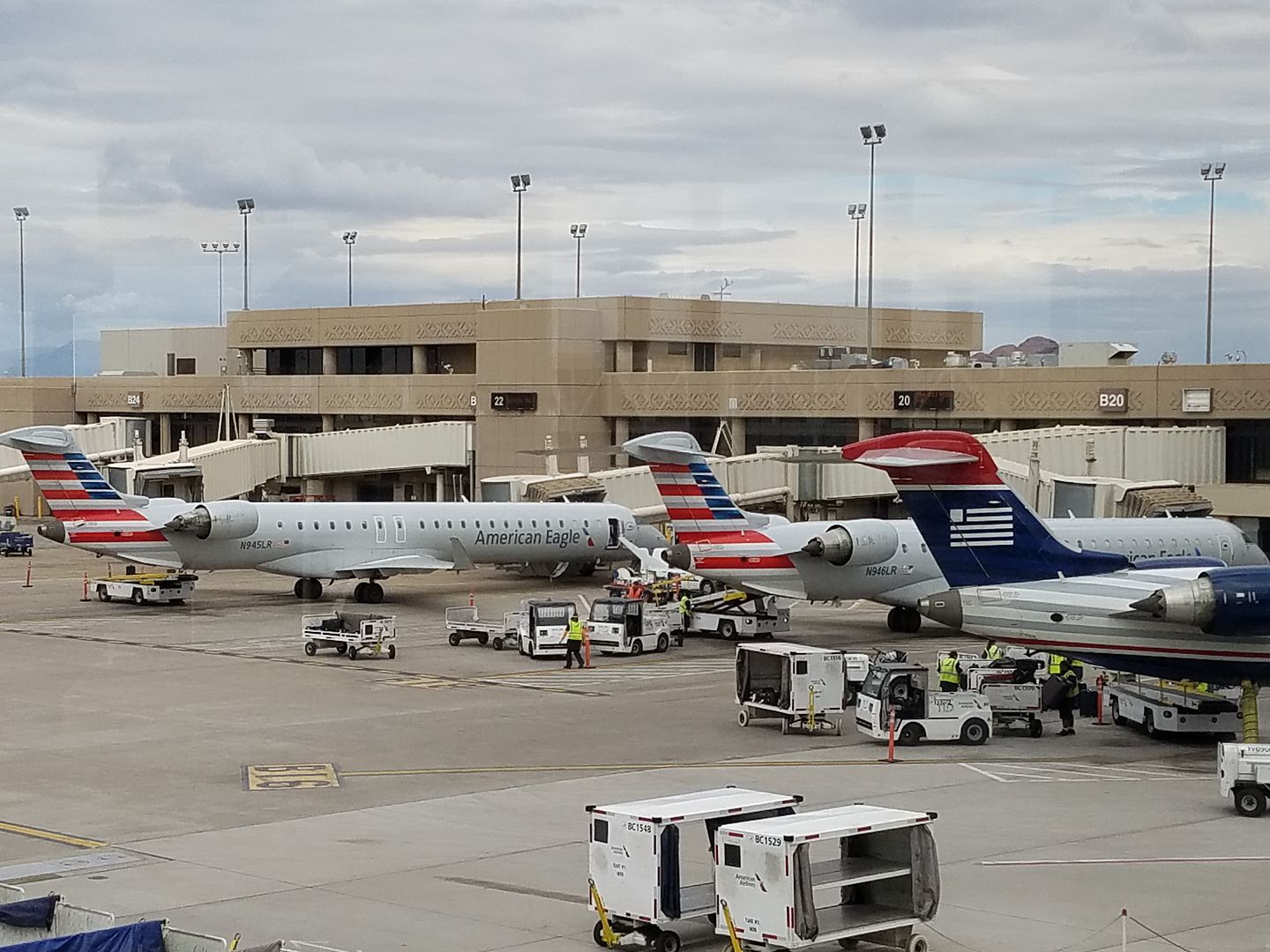 American Protects You on Separate Tickets
American Airlines has long published a policy that says if you are connecting on two American tickets, or you're connecting to or from oneworld, they're going to treat you as though you were flying on just one ticket.
I first wrote about this policy four years ago. There have been myriad policy changes since then, even changes for travelers on separate tickets (they will no longer through-check bags on separate tickets except when both are in the same reservation) but the customer protection policy remains valid.
Last year I took a screen shot of the policy, updated in May 2018:
The only place I know of where it's been publicly published is in 'SalesLink' their guide for travel agents working with American Airlines tickets. SalesLink was updated in February with more ambiguous language.
This suggests that you are protected when traveling on two separate oneworld tickets as long as those tickets are both in the same reservation. It is silent as to whether they'll still help you if your two tickets are in different reservations.
American reassures me however that the policy of protecting customers on two tickets (in separate reservations) remains in place, and suggests they'll even get SalesLink updated to clarify this.
Our policy is that we will assist customers on separate tickets, and in separate PNR's during IROPS, as long as the other ticket is that of a oneworld carrier.

We will work with our sales team to update this for their agencies and provide guidance on how to support the customer.
This doesn't help connecting between a oneworld airline and a non-oneworld one, even if they're an American partner. But it's great for staying within the alliance, and provides a real incentive to stick with oneworld.
Many agents do not know about this policy and may not help. Some agents will take offense to having the policy pointed out to them ("that's not for customers to know about"). Hang up, call back, and be nice.