The initial schedule for American's incoming Boeing 777-300 aircraft, featuring their new first class and new business class products, has been announced.
Beginning December 13 they'll run it Dallas – Sao Paulo, and in February it'll start on Dallas and New York – London.
Time to start looking at airfares and flights with confirmable upgrade space, I'd love to be among the first to fly in the new business class seats.
According to Expertflyer there appears to be reasonably good confirmable upgrade space on the 777-300 for Dallas – Sao Paulo service. Executive Platinum eVIP upgrades are valid from any fare and book into C inventory. I just got back from Sao Paulo on Sunday but this is tempting…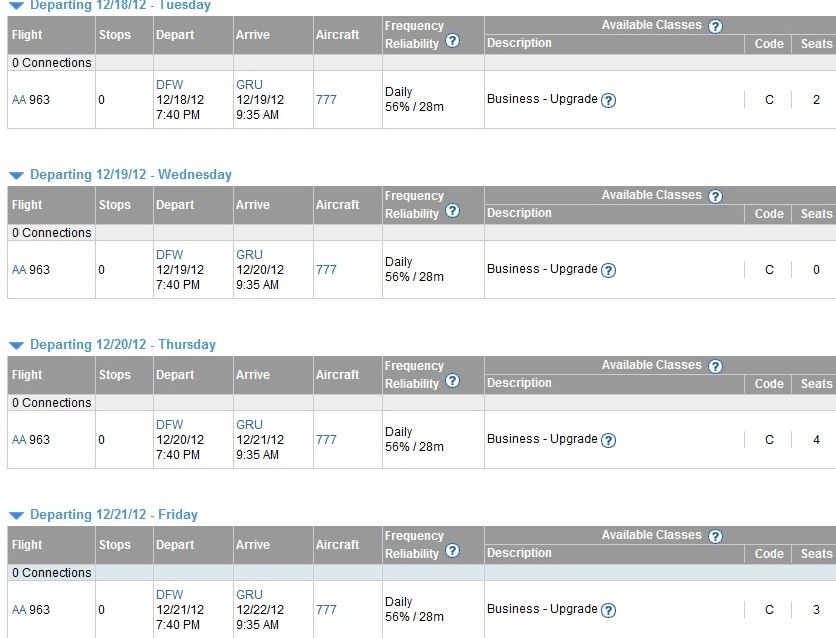 (HT: AAdvantageGeek)