American released photos yesterday of its new Boeing 767 international business class seat.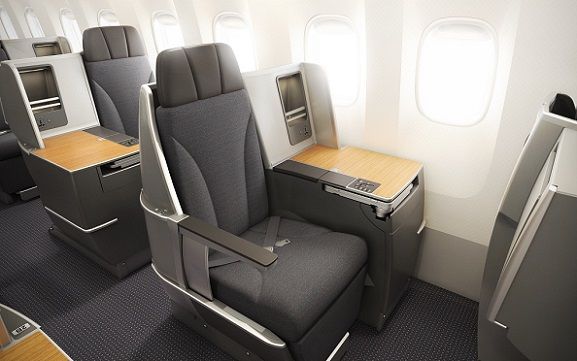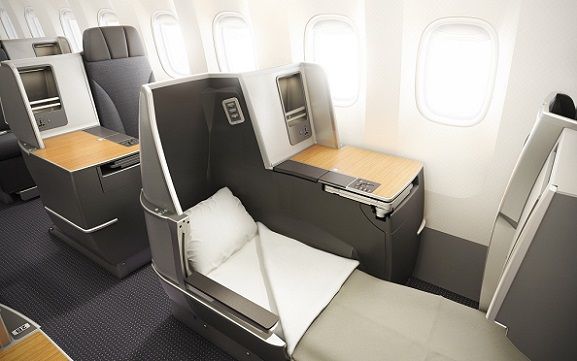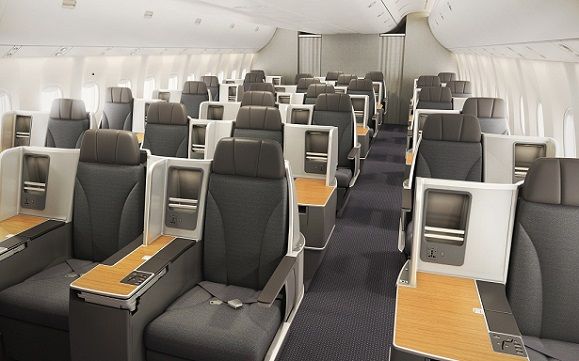 It's not the same seat they've put onto their new 777-300ERs. The Boeing 767 isn't a wide enough aircraft to put in that same seat and still have 4 across seating. But the new 767 seat retains all-aisle access — a seat at each window and two seats in the middle.
I declared the 777-300ER the best business class seat across the Atlantic.
But their 767-300 seat is competitive, it's the same new seat that Delta chose for its 767s and several other carriers use.
They've made the design scheme similar to their 777-300ER product. And I'm looking forward to seeing the seats in person — I am not sure whether it's a function of the photos or real design differences but on first glance I prefer the styling of these seats, although styling is a distant 792nd in terms of importance behind comfort and how well I'll sleep.
Some will find the new seats narrow (an armrest that pushes down into the seat can open up the space a bit) and tall folks will probably find that the foot cubby is on the narrow side.
The plane gets refreshed lavatories, and the economy cabin will have new seat covers and cushions.
For inflight entertainment, they won't be putting in audio/video on demand. And these planes don't get internet. They're updating the main screens and overhead monitors with new LCD monitors and digital audio systems, and business class will continue to get personal Samsung Galaxy tablets.
Unquestionably these new business class seats are several orders of magnitude better than what they're replacing.
Going fully flat they are reducing capacity from 30 to 28 seats. Losing 2 seats while going from 6 across to 4 across per row is good, but it's only two more seats than the low business class capacity version of the aircraft that Delta flies.
The new seat will debut on the New York JFK – Zurich route April 1st. They'll be proceeding with addition retrofits of 767s, with about half of their 58 aircraft being converted by the end of 2015 and the other half being retired.
The retrofit is effectively because they aren't replacing the aircraft quickly enough and need to get up to par with their joint venture partners across the Atlantic British Airways and Iberia.
American hasn't given a firmer timeline for the retrofit or what other routes will be getting the seats in what order.
I'm really curious to see the 777-200 seat. Originally it was supposed to be even more spacious than the 777-300ER seat that I love so much, perhaps because that aircraft would be losing first class and they were really creating a hybrid product.
And though there's been chatter about retrofitting it along the same schedule as the 767-300 American is being tight-lipped about the timeline and seat now. Hopefully it will remain along the general lines of the 777-300ER seat.
---