Today's been a rough day for United. Not only are flights being cancelled all over the place, but their computers went down. And took united.com down too.
When United is hand writing boarding passes things have really hit a wall.
Leave it, then, to Fake Jeff Smisek on Twitter to pile on.
Under the circumstances, @AmericanAir which will reply to most anyone who tweets at them, was gracious in response.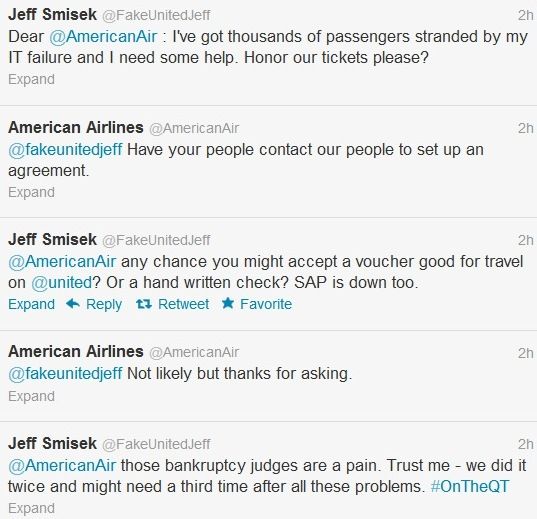 And the conversation — as well as United's IT meltdown — was then more or less wrapped up.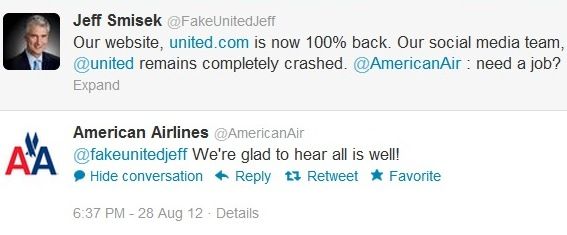 (@DeltaAssist and @SouthwestAir did not reply to FakeJeffSmisek's tweets.)